As a WordPress hosting company, we know that many businesses and Agencies across Australia find it hard to find dedicated Australian WordPress Hosting that is suitable for the Australian market, especially given time zone and geographic differences from many of the major players in the managed WordPress sector.
Say hello to Pressidium. If you've not heard of us, we're a managed WordPress hosting company that is proud to be able to buck the trend by delivering exceptional dedicated WordPress hosting solutions to businesses across Australia.
Co-founded by a team of four experienced engineers and developers back in 2014, Pressidium has rapidly grown into a top-rated hosting company with clients around the world.
One of Pressidium's founders, Andrew Georges, is Australian born and raised, ensuring that from day one Australia was considered to be a key market for us and not an afterthought territory to 'bolt-on' at a later date. As such, we've heavily invested in dedicated Australian WordPress hosting and seen significant year on year increases in our Australian client base with Digital Agencies, Enterprise businesses as well as smaller business owners, bloggers and more all migrating to the Pressidium platform for their WordPress hosting needs.
So, what's behind our popularity in Australia? Let's look at a few of the key benefits & features of the Pressidium platform available to Australian Businesses and Agencies who want to host their WordPress website(s) with a managed hosting provider.
Technical Support When You Need It – No Matter the Time in Australia!
Technical support is often the last thing hosting companies talk about (often because it's not very good!). It is however of significant importance and not something that can be discounted when choosing a hosting provider. If your WordPress website is mission-critical then it's absolutely vital that you are able to work with a support team who understand WordPress intimately and are able to resolve any issues quickly and efficiently.
Because high-quality support is so important, Pressidium provides all our clients with access to our 100% engineer staffed support desk which is open 24/7 365 days a year. Typical response times are 5 minutes or less on our Enterprise plans and all support tickets are handled by WordPress Experts & Experienced Systems Engineers. We have no Tier 1 and Tier 2 support structures meaning you won't be passed from pillar to post in order to get a resolution.
Time zones matter as well. Our support team is predominately based in Europe which is perfectly strategically located for dealing with our Australian clients. This is a significant advantage over our USA based rivals in the hosting sector, where the time zone difference means the only way you can speak with a member of the daytime support team is by staying up in the early hours of the morning (and who wants to do that!). Very few hosting companies staff their night-time teams with Tier 2 support meaning you'll always be forced to bounce support queries through their Tier 1 support which can get exceedingly frustrating, especially when you have a critical problem that needs resolving ASAP.
Try our Award-Winning WordPress Hosting today!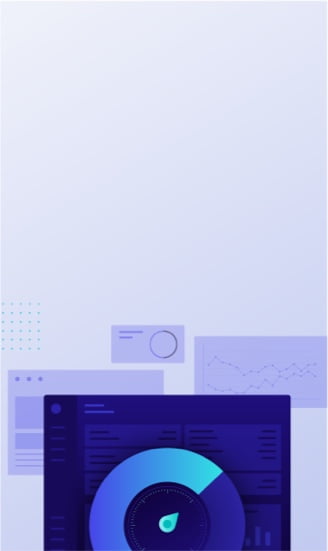 At Pressidium, as mentioned, we have no Tier 1 support… all our support team are experienced engineers so no matter the time difference you will always be talking to a member of the team who can proactively solve your problem. It is nice to know though that you'll also be able to speak with our daytime team thanks to the convenient time difference between Europe and Australia.
No matter what, we have your back and our advanced monitoring systems combined with Engineer eyes on glass, 24/7/365 ensures that any problems with your site are often dealt with even before you are aware of an issue. This level of support is exceedingly reassuring and just one of the many reasons why more and more Australian businesses and Digital Agencies are migrating to Pressidium.
Exceptional Website Speed
It's well recognized that it's important that your website loads quickly. Not only does this keep your customers happy (47% of customers expect a webpage to load in 2 seconds or less) but it also keeps Google happy (recent algorithm changes mean that your site could be penalized by Google if it loads slowly resulting in your rankings slipping in the SERPs).
Data Center Location
Pressidium clients can choose from 4 data center regions around the world but, assuming your customer base is in Australia, then our Oceania & Asia Pacific data center is the perfect choice to ensure exceptional levels of connectivity and load times.
This data center is directly fed by multiple Tier-1 backhaul carriers including Telstra Australia, Pacnet and Hong-Kong carrier PCCW via multiple redundant fiber-optic rings. Peering agreements with leading Tier-1 carriers, serving the broader region, ensure network resiliency and uninterrupted transit in the event of congestion, or carrier circuit disruption. Traffic is routed via the most optimal path, giving your visitors the best user experience.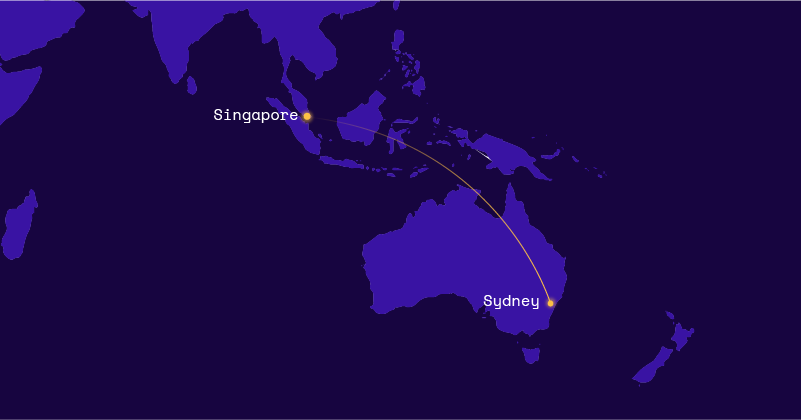 Specifically for our Australian clients, the Telstra Australia circuit is on a direct Tier 1 fiber-optic ring with Sydney, Australia. It offers industry-leading low latency to the entire region, and is a direct hub between Australia, Asia, Japan and the United States. Additionally, our dedicated CDN edge nodes in Australia provide fast delivery of site assets at local continental speeds.
A Platform Optimized for Speed
The Pressidium platform has been built with performance in mind for WordPress websites from the outset and offers lightning-fast load times thanks to a range of engineering features:
Dynamic Load Balancing – This ensures that the delivery of your site's content is accelerated, as each request is intelligently dispatched to the least busy server. If the traffic on your site peaks, our total traffic management solution will evenly distribute load across our server farms eliminating the pitfalls of slashdot effects.
Multilayer Adaptive Caching – Our unique multi-tier adaptive caching platform provides caching of content, PHP objects, PHP opcode and DB query results. These layers combined with the optimal design of hardware and network tiers accelerate your website ensuring it runs as fast as it possibly can.
SSL Acceleration – We offload SSL transactions at the load-balancing layer. This seriously accelerates traffic towards backend servers. The result is that your visitors will have 100% secured & encrypted web browsing while their whole SSL browsing experience is greatly accelerated.
Additional Features of the Pressidium Platform
Because we built the Pressidium Platform from scratch we were able to incorporate a range of innovative features that help keep your WordPress sites safe, secure and loading quickly as well as offering our clients tools to make managing and maintaining their sites easier (such as staging sites and daily backups).
Let's take a look at just a few of the platform's features:
Security
WordPress is unfortunately a regular target for hackers. This threat however can be confidently mitigated with the appropriate security systems in place.
DMZ Firewall – This Network Based Firewall layer is the first line of defense against malicious activity and Denial of Service (DoS) attacks. This inspection layer filters and inspects each incoming & outgoing packet for malformed requests. If something isn't right, it will immediately take countermeasures to protect your site.
Managed Web Application Firewall Layer – Our proprietary web application firewall layer inspects actual HTTP requests and filters web content to and from your WordPress site. It will, for example, pick up SQL-Injection attacks, bad-bots, brute-force attacks or malicious cross-site scripting activity. If something is detected as out-of-order, the malicious attempt is stopped here, protecting your website from any further penetration.
Malware monitoring and removal – We actively scan for, detect and block malware and vulnerabilities.
Managed WordPress auto-updates – We proactively install WordPress security updates. We keep your site up to date and secure without you having to think about it. Whenever WordPress issues a minor or major update, we test it and then apply it to your site.
High-Availability WordPress
Pressidium was a pioneer in true High-Availability platform design for WordPress. Unlike a shared or VPS server, our platform has no single-point-of-failure and is designed to be highly available & fault-tolerant. We ensure your site is always up and running.
Highly-available load balanced architecture – Benefit from our Load Balanced Fault Tolerant High-Availability Architecture, by enjoying characteristics found only in very large & costly enterprise environments.
Automatic Scalability – Our infrastructure scales on-demand, both horizontally & vertically, without any disruption of service for your site. As demand grows new server clusters are deployed to our cloud.
No Single Point of Failure – 2N+1 Redundancy of all infrastructure
Management Tools
Our recently re-designed Dashboard gives you a central 'command center' from which you can manage your WordPress websites quickly and easily, whether you have one site or a thousand.
Instant Backups – One-click Instant Backups allow you to backup your site, secure it, restore it and even view and download previous backups. It's an easy and hassle-free process.
Staging Sites – It's your own playground environment where you can create a replica of your site. Run any tests you wish and check any changes you like without impacting your live production site.
Plugin Updates – See at a glace which plugins have updates available and deploy these updates with a single click from within the Dashboard.
Pressidium – The Premier Dedicated Australian WordPress Hosting Solution?
Does our extensive investment in the Dedicated Australian WordPress Hosting market and our world-class managed WordPress platform make us the premier choice for WordPress hosting in Australia? We'd like to think so!
With more and more Australian Agencies and Businesses choosing to migrate to Pressidium is it time for you to think about making the switch? Our team is more than happy to talk you through the Pressidium plan that would be best for you. We'll migrate your site for free and ensure the transition is seamless with no downtime. There has never been a better time to switch!
Check out our plans and feel free to contact us with any questions you have about the Pressidium platform and how Dedicated Australian WordPress Hosting could help you and your business!
Start Your 14 Day Free Trial
Try our award winning WordPress Hosting!