To help answer this question we're going to look at some of the headline differences between free WordPress themes and their premium (i.e. paid for) equivalent.
Upsides of Free WordPress Themes
Let's run through some of the top reasons why you might consider using a free WordPress theme.
They are Officially Approved
If you choose to use a free WordPress theme and aren't an experienced developer you'd be well advised to stick to those available on the official WordPress theme repository. Why? All themes that are included here have to go through a verification process that ensures they meet certain requirements, especially when it comes to code quality which must meet WordPress coding standards. They'll also be checked for malware and other digital 'nasties' so you can be confident that using one of these won't pose a security risk.
They are Free
No one can deny that "free" sounds good and in this case, it really is. The fact that WordPress provides free, verified themes is yet another reason why WordPress is so popular.
They are Beginner-Friendly
Developers that create free themes, usually limit the features to those that are truly necessary and build more manageable admin screens which are better suited to inexperienced developers or bloggers.
As a result, free themes usually come with simple functionality that can be easily understood. Designs tend to be more minimalistic as well which can be a good thing and helps your content really come to the fore.
Sharing Is Good
WordPress is open-source and free themes give developers the opportunity to showcase their work to a wide audience. Everyone is a winner in such an environment!
Downsides of Free Themes
Now we've looked at some of the pros when it comes to using free themes let's examine some of the potential negatives.
Limited Features
Building a WordPress theme is a significant endeavor. A huge amount of work goes into even the most basic of themes and, as a result, it's less likely that a theme author will be creating feature-rich themes that are then given away for free. Instead, free themes tend to be more basic. in part this is as they are designed to appeal more to beginner users, but is also a reflection of the economic reality… after all, why would you pour hundreds of hours into a product only to then give it away for free? As a result, don't expect free themes to come with all manner of bells and whistles attached.
Inadequate Updates
When maintaining a WordPress website it is very important to keep the theme up to date for a variety of reasons. Unfortunately, lots of free themes out there don't receive the ongoing care and attention required which can result in you ultimately running a theme on your site that has security issues.
No Support
It's highly unlikely much, if any support will be available from the theme author for free themes. This means you're on your own! There is a slight catch-22 here, as free themes are often more popular with users who are just getting started with WordPress… and it's these individuals who are likely to need the most support! Instead of having access to a decent support system, users of free themes will normally have to resort to searching for hints or answers to questions in forums or groups online.
Unknown Sources
As mentioned above, it's definitely recommended that you only download free themes from the official WordPress repository. It is very important that you avoid downloading themes from unreliable sources. It is likely that they will be poorly coded and vulnerable and so make it easier for an attacker to harm your website.
It's also been known for some rogue theme developers to insert malicious code and spam links in the theme files.
Upsides of Premium Themes
We've looked at the good and bad when it comes to free themes. Let's check out why (or not) you might consider spending your hard-earned cash on a premium WordPress theme.
They are Feature Rich
If you're paying money for a theme you'd expect it to come with some premium features. What you get and how good the premium theme is will vary hugely so it's important to shop around. A good place to start is reputable theme marketplaces such as Theme Forest. You'll also find independent theme businesses such as Astra who are well renowned. Themes from sellers like these will normally be packed with the latest features and be well designed 'straight out of the box'. In addition, they will usually provide a dedicated theme customization admin panel that allows you to make extensive changes to the look and function of your chosen theme without needing to write any code.
Try our Award-Winning WordPress Hosting today!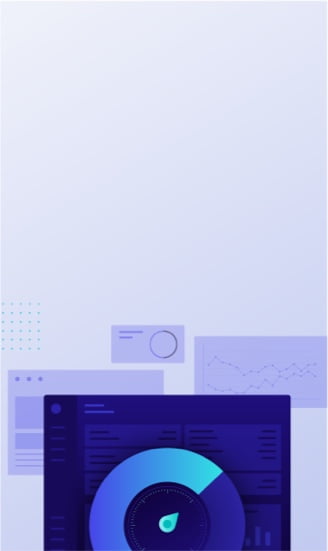 The result of using such themes to their maximum is that you can end up with a website that is essentially bespoke. As such, the cost could well be worth it, when you compare the cost of purchasing such a theme against paying a developer to build you a website from scratch.
Other useful premium features you will get are custom sliders and social media components, even tools that will help you with the Search Engine Optimization (SEO) of your site.
They Offer Support
A good premium theme should definitely come with responsive support. For example, themes sold by Theme Forest come with 6 months of support included in the price along with the option to extend support for an additional fee. This support should be able to help you with setup issues, help you troubleshoot any bugs you encounter and generally assist with the overall function and use of the theme. It's reassuring to have backup like this and improves the chances that you'll end up with a website that works and looks as you want at the end of the development process. It's worth noting hover that most theme authors won't offer support for customization of the theme. They'll help you use the in-built tools to alter the design of your site but custom design issues will be out of the scope of the support offered.
They are Updated
This is a big one. WordPress is continually evolving as are the plugins used on WordPress websites. It's vitally important that the theme you use is updated to reflect these changes. Not only does this mean that your site will continue to function as intended into the future but that it also stays secure. An out-of-date theme is a favorite target of hackers so, when purchasing a theme, check how well established the theme and the team behind it is. You want to be confident that they will be around for the long run.
Downsides of Premium Themes
Whilst there are some significant upsides to purchasing a premium theme, there are a few potential issues you should watch out for.
Not Compliant
Because premium themes are sold directly by their authors or through independent marketplaces like Theme Forest, there is no guarantee that they are compliant with the latest WordPress coding standards (unlike free themes submitted to the WordPress Theme repository). As such, you could end up using a theme that has not been designed to work with WordPress as well as it should. The more reputable the seller however the less likely this is to be an issue. For example, Theme Forest has their own screening process for themes that helps ensure they meet the required standards.
Resource Hungry
Sometimes premium theme developers go overboard with the number of features added to their theme in order to make it as appealing as they can to the largest possible market. This extra 'bloat' however can slow down a website whilst the extra complexity is more that can end up going wrong. Clean, 'bloat-free' themes are infinitely preferable in this regard. Sometimes less is more!
Steep Learning Curve
Feature-rich themes can be complex to use. If you're inexperienced at using WordPress you might find setting up a premium theme gives you a bit of a headache! Each theme author has their 'own way' of doing things and, the way you achieved a certain design or function in one theme could well differ in another. This is where a decent knowledge base and support can make all the difference.
Should use a Premium or Free WordPress Theme?
If you're looking to build a feature-rich, good-looking website for your business and don't have a developer set of skills then premium themes can be an amazing choice. The quality of website that can now be built using premium themes is pretty impressive and all for a relatively nominal amount of money. Just make sure the premium theme you choose is sold by a reputable theme author.
If however, you're an experienced developer then the base theme provided for free by many authors can give you an excellent springboard from which to build your own site and this is something many developers will do.
Finally, if you're just starting out with WordPress then free themes really allow you to have a play and get a feel for how themes and WordPress work. Definitely recommended before you take the plunge ad purchase a premium theme.
Happy WordPress website building!
Start Your 14 Day Free Trial
Try our award winning WordPress Hosting!