Getting started with WordPress is supposed to be easy. WordPress themselves have a guide to installing WordPress and describe the process as 'taking less than 5 minutes to complete'.
Whilst this statement is undoubtedly true under many circumstances, the ease as to which you can install WordPress and actually get a website up and running depends hugely on the host you use. Understandably given the '5 minute' statement by WordPress, most people pitch into the process assuming that it's going to be simple. In many instances it can take a lot more work that is appreciated at the outset to get a website up and running.
At Pressidium we strive to make things as easy as possible for our customers. As a managed WordPress host we do a lot of the heavy lifting when it comes to both setting up and managing your WordPress website which leaves you more time to focus on other things.
So, just how quickly (and easily) can you launch a WordPress website on Pressidium? Let's find out!
Launching a WordPress Website
When we talk about launching a WordPress website, we mean the following:
Installing a fresh copy of WordPress
Add a domain to your website
Installing an SSL certificate
With those three steps complete you are all set. Sure, you'll need to add content to your website but the actual process of setting up your site will have been done. With some web hosts this process could take a LOT longer than you expect. With Pressidium we think you can easily complete the above steps in ten minutes. Let's start the clock!
Step One – Installing a Fresh Copy of WordPress: 5 minutes
We are going to assume for the purposes of this article that you already have a Pressidium account and a plan that has space for a WordPress install.
Not a Pressidium customer yet? Check out our price plans and click on the 'Get Started' button to open an account. The signup process is quick and easy and will only take a few additional minutes.
Log into your Dashboard and click on 'New'. Fill out the short form that will pop up with the name of your new website, a username and password that you want to use and your email address. Click 'Create Website'.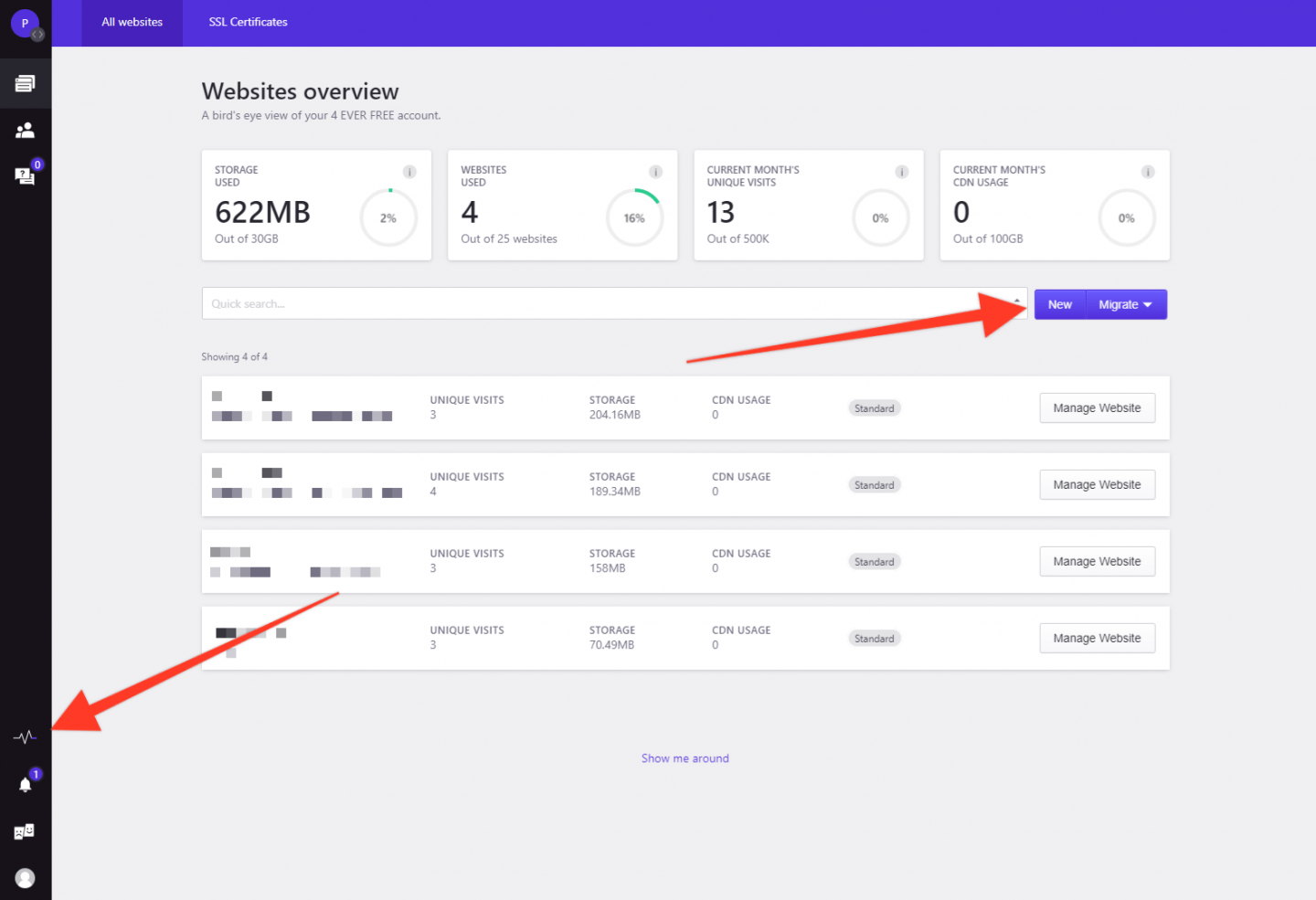 If you want a coffee, you'll have about 3 to 4 minutes to go grab one whilst our system is installing your new WordPress website. You can keep an eye on progress if you like by hovering over the progress graph on the left-hand side of the screen.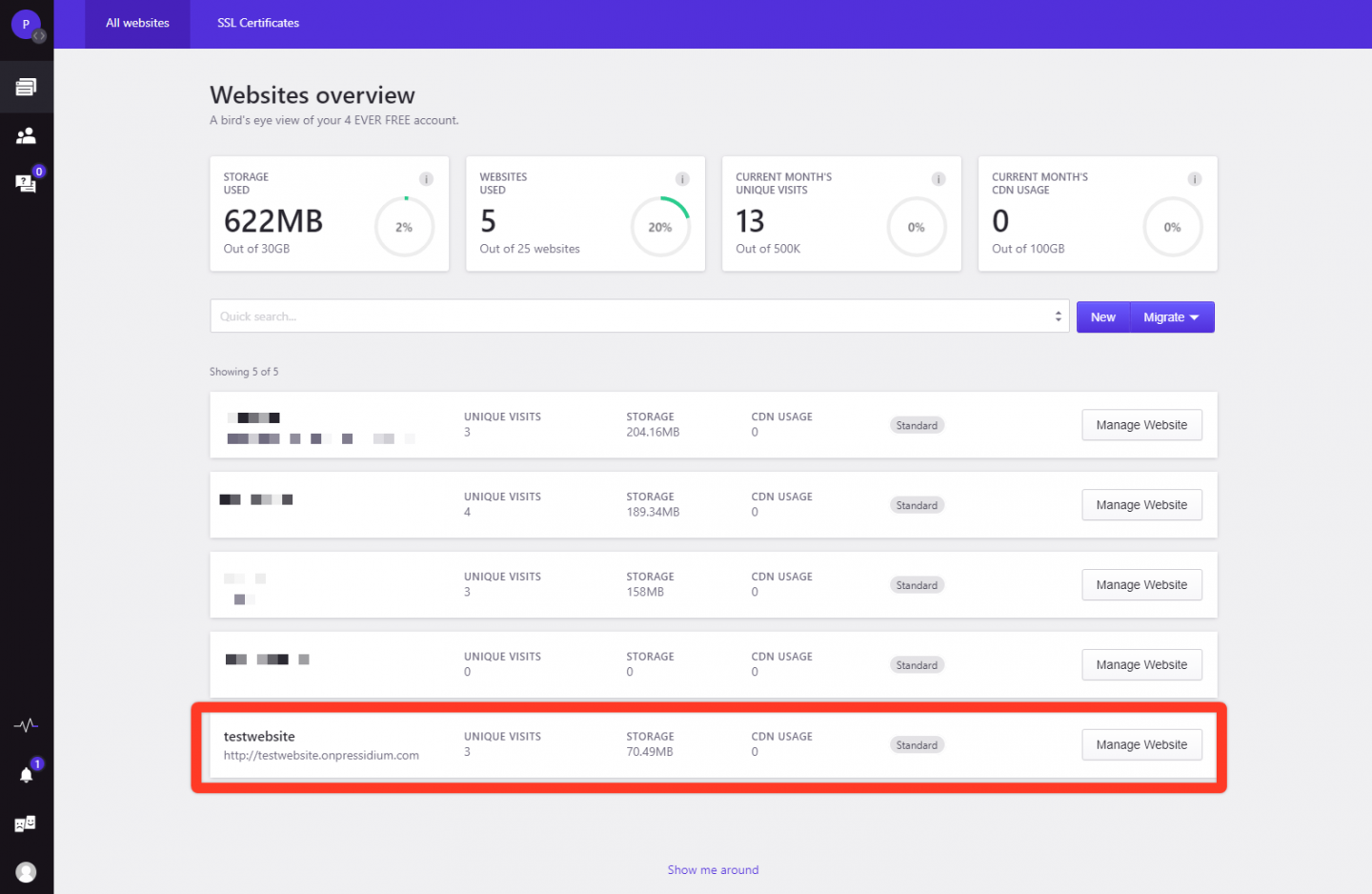 As soon as your new site is ready you'll get an email notifying you and you'll see the new install appear in your account.
Step Two – Add a Domain and Install an SSL Certificate: 5 minutes
Now your WordPress website has been installed you can move onto the next step, setting up a Domain name.
All Pressidium websites reside on a .onpressidium.com subdomain. Click on 'Manage Website' from your Dashboard and you'll be taken to a Overview page which shows the current Primary Domain for your website (in this example it is testwebsite.onpressidium.com). This domain is fully accessible and, if you wished you could direct your website visitors to this domain.
In all likelihood though you'll want to use your own domain name to point to your site. Configuring a domain can be a difficult process. Fortunately, our Domain Management system makes this sometimes-tricky job an absolute breeze.
Try our Award-Winning WordPress Hosting today!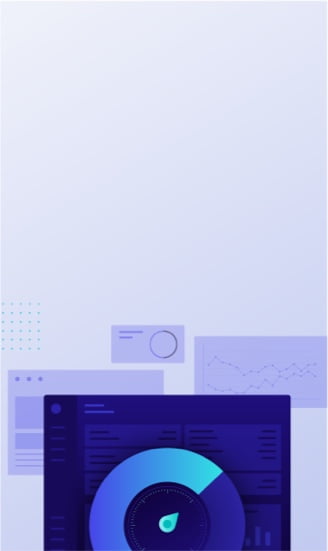 To use your own domain you'll of course need to have purchased a Domain name. Log into the control panel provided by your Domain Registrar and head to the DNS records section. If you're unsure where this is, chat to your Domain Registrar who will be able to help.
From within the Pressidium Dashboard, click on 'Manage Website' alongside the WordPress install that you just setup and then 'Domains' followed by 'Add Domain'.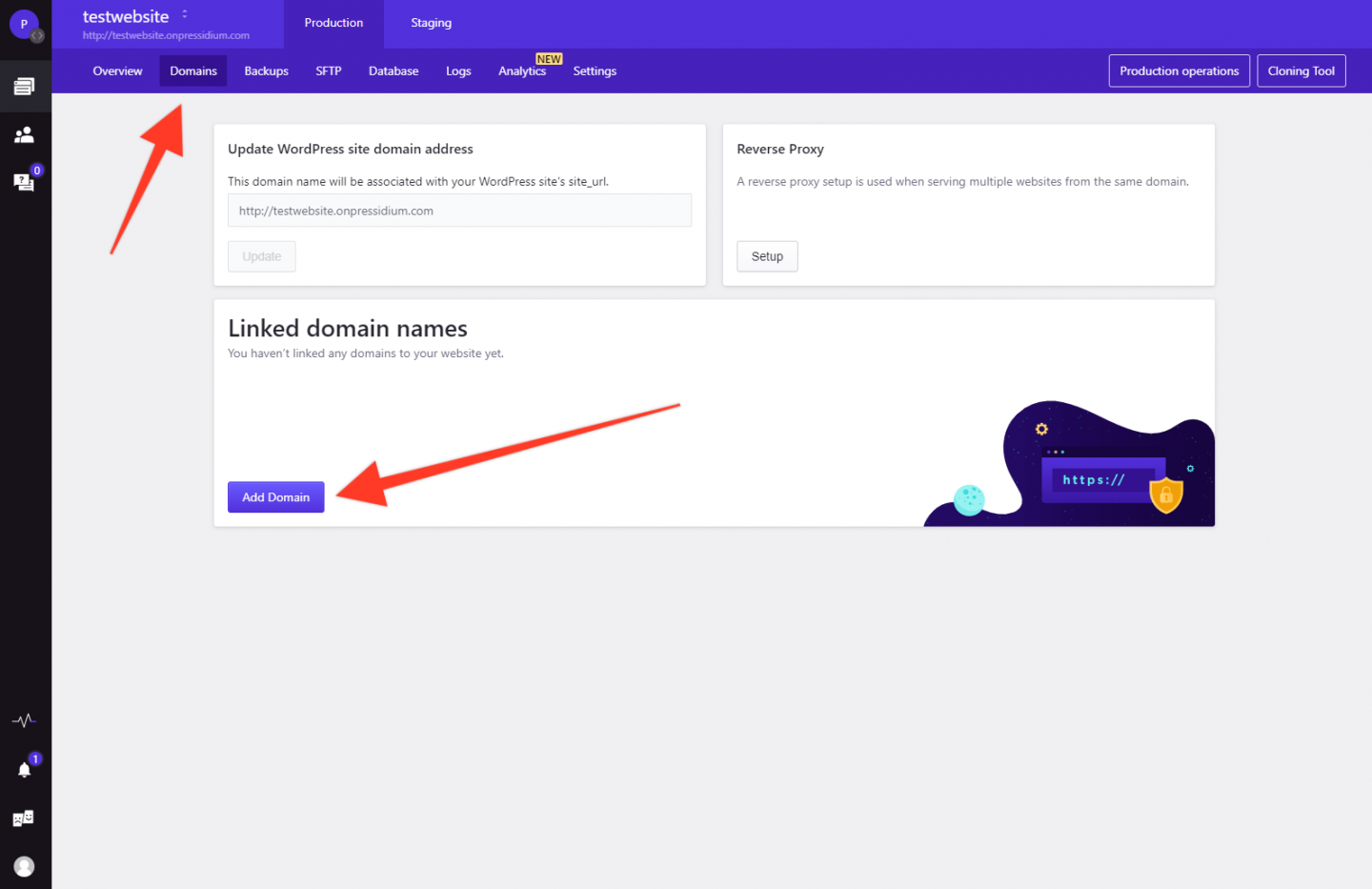 The Domain Management Wizard will open which will guide you though the process set by step.
Step One: Enter your domain name (e.g. pressidium.com)
Step Two: You'll now need to update your domain names DNS values to the ones provided. You'll need to do this via your Domain Registrars control panel. We have a more detailed article to help with this process. Its not as complex as it seems and is more about just finding the correct area from within your Domain Registrars control panel to make the updates. You may like to consider first pointing your domain to Cloudflare at this stage. Check out this article for more info. When you've updated these record head to the next step.
Step Three: In Step Three you'll be given the option of configuring your domain's behaviour. Domains can be a little confusing… you'll no doubt have seen website addresses displayed in a couple of ways. Sometimes you'll see them written out with a 'www' preceding the domain name, for example www.pressidium.com. Other times you'll see them without the 'www', for example pressidum.com. Technically, these are actually two different website addresses. Normally however they are configured in a way that means no matter which one is typed into a browser bar you'll see the same website. The choice you have to make is do you want your website url to display WITH the www. prefix or without? When you've made that choice you can select these options. The screenshot below shows us choosing to use the so-called 'naked' domain (that doesn't have the www. prefix) and directing any visitors who type this in first to the naked domain.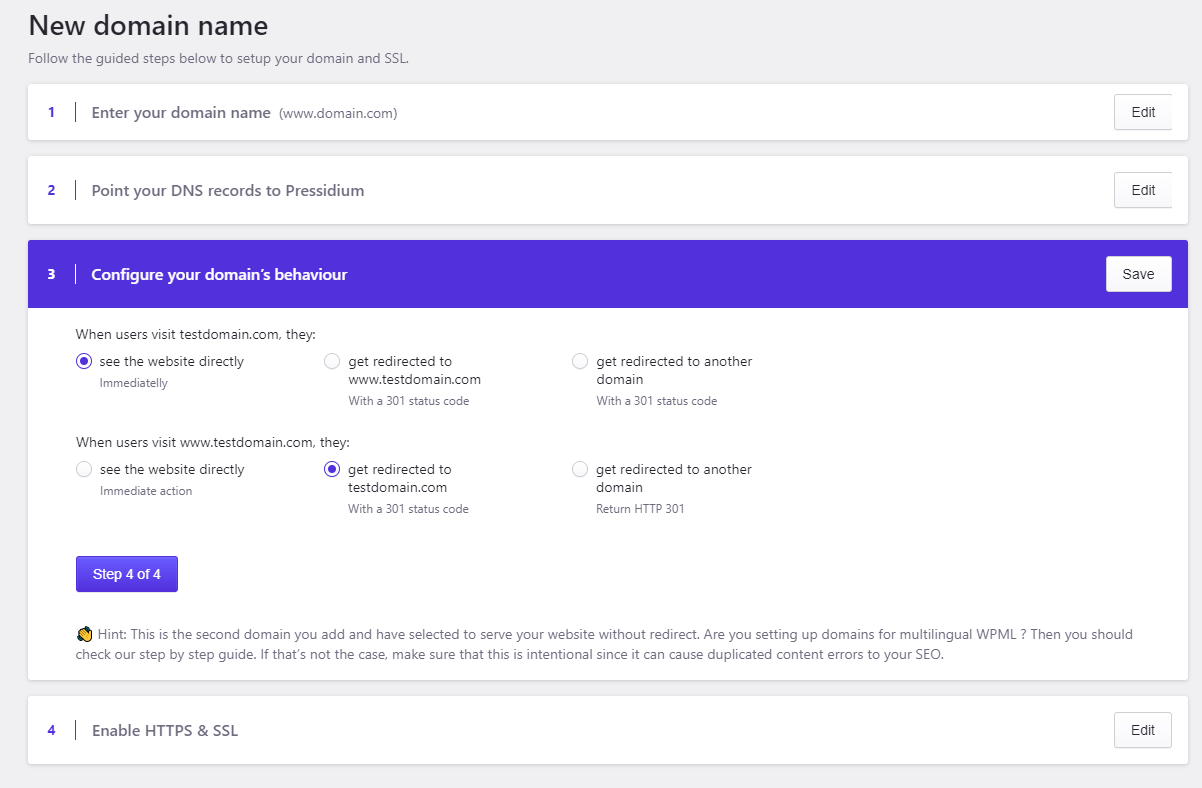 Step Four: You can now setup an SSL certificate which means your website traffic will be encrypted. This is pretty much a 'must do' now as Google penalizes sites that don't have an SSL certificate installed. Setting up an SSL used to be a tricky process but now, thanks to our easy to use Wizard and a free SSL service called 'Let's Encrypt' it's an easy process. You will probably want your settings to look like the screenshot below (unless you are installing your own SSL certificate).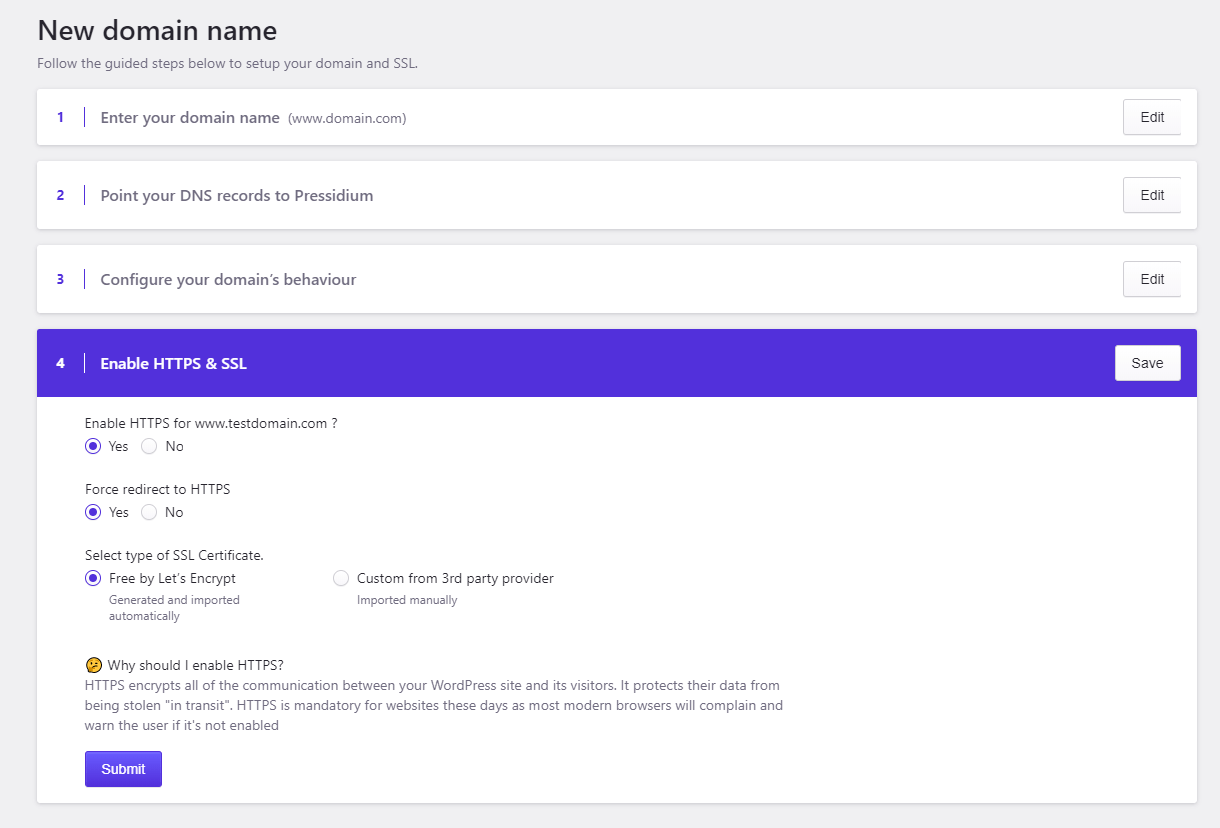 And You're Done!
And that's it! The Pressidium system will apply your new domain to your website automatically. This process will take a minute or two. Depending on your Domain Name registrar though, there may be a delay until the new domain begins 'pointing' to your website due to what's know as 'propagation'.
System dependent, DNS updates to a domain name can take up to 48hrs to complete. Normally they don't take that long (and if you use Cloudflare these updates will be done in minutes). This aspect of the update is outside of our control but rest assured, as soon as the new DNS records have been processed by your Domain Registrar, your website will be ready to go.
This whole process (excluding any delays caused by domain propagation) takes around ten minutes and should be a pain free process. Of course, if you have any problems our incredible support team is here to help 24×7, 365 days a year.
Start Your 14 Day Free Trial
Try our award winning WordPress Hosting!