Passwords! We've all got a lot of them (or at least one of them that used a lot of times!). It can be a real struggle to manage passwords especially when its now hard to do much online without them. With passwords required from the mundane (like logging into a news website) right through to highly sensitive sites such as online banking, using system or third-party apps to manage passwords is now becoming increasingly necessary.
So if you're not yet using a password manager or aren't happy with your current choice then our shortlist of recommended best password managers might be of help.
What to Look For in a Good Password Manager
There are a reasonable number of password apps (or managers) out there to choose from. Choice is normally a good thing but it can make life confusing. To help narrow the field, we'd suggest only looking at password manager apps that tick the following boxes:
Easy to use – Password apps are only going to help you if you actually use them! s such, it's vital that they are easy to use. If you're constantly battling with your choice of app then odds are you'll stop using it and revert to bad habits like using the same password for all your logins.
Mobile friendly – Let's face it. Most of us live on our phones these days so its important that your choice of password manager pays nicely with your phone. Most of the best will have dedicated apps that make using the password manager a breeze on your mobile.
Secure – This perhaps goes without saying but you are trusting a raft of sensitive information to your choice of password manager. Unless your an IT tech whizz who specializes in security then you're going to be unable to fully verify any security claims made by your choice of app. Instead, do your research. Google your choice of app and see if any 'bad news' stories crop up. If so, steer clear and look for a more reputable option.
We've picked 5 apps that we think do the job nicely. They are listed in no particular order so have a read and then check out the ones you prefer before making a choice. Whatever you do though, stop recycling the same old password and, if you're not already, pick an app and start to use it!
1Password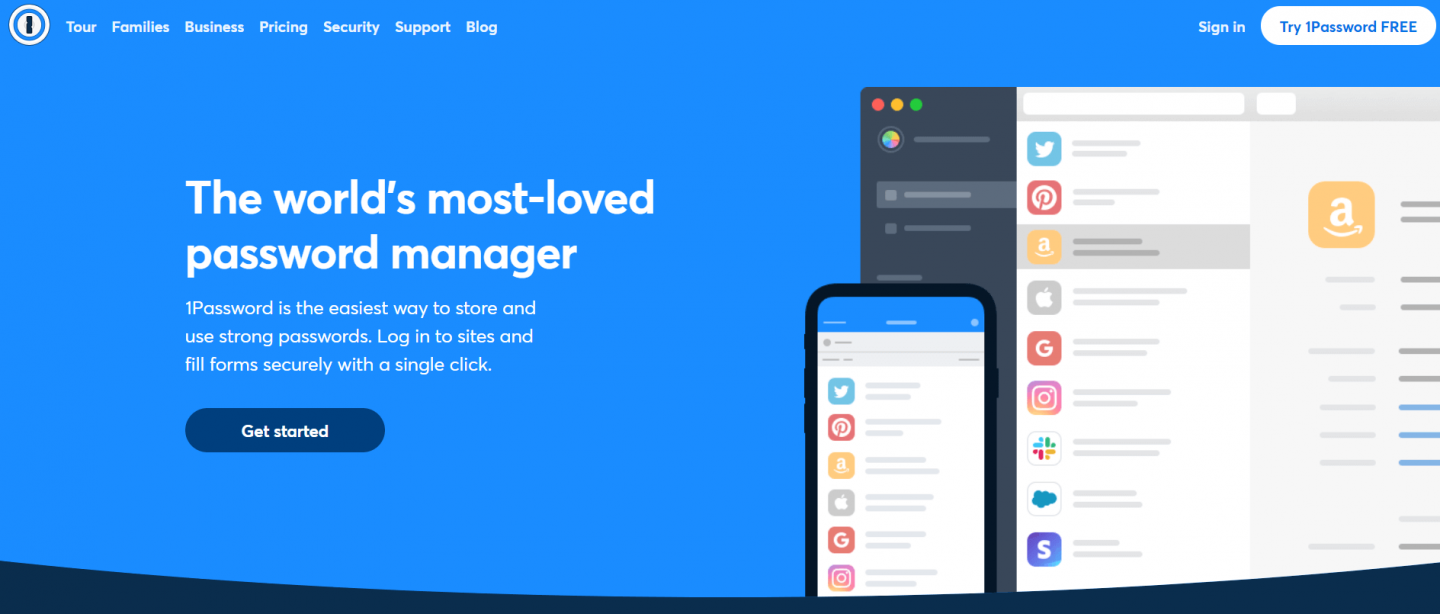 1Password is described as the 'world's most loved password manager'. Whilst we can't vouch for this claim, there is no doubt 1Password has cemented its position as a great choice for those who want a secure, easy to use and reputable password app (ticks all the boxes then!).
Standout features include an epic mobile app which is incredibly intuitive to use. On top of this, a great desktop app is available that autofills login details on websites. This speeds up logging into websites no end. Another great feature is called 'Watchtower'. This feature warns you of breaches that have occurred on websites to which you have an account allowing you to update your details quickly.
1Password is available in both personal and business formats. A Personal account is available for $2.99/month or alternatively a 'Families' account, suitable for up to 5 users, is available for $4.99/month. Business users can pick from Teams, Business or Enterprise accounts that begin at $4.99/month per user. For full details head to 1password.com
Favorite Feature: Travel mode is a clever feature that wipes your data from your mobile device prior to travelling. It can then be restored when you reach your destination. This prevents anyone who might search your phone from seeing your passwords.
Dashlane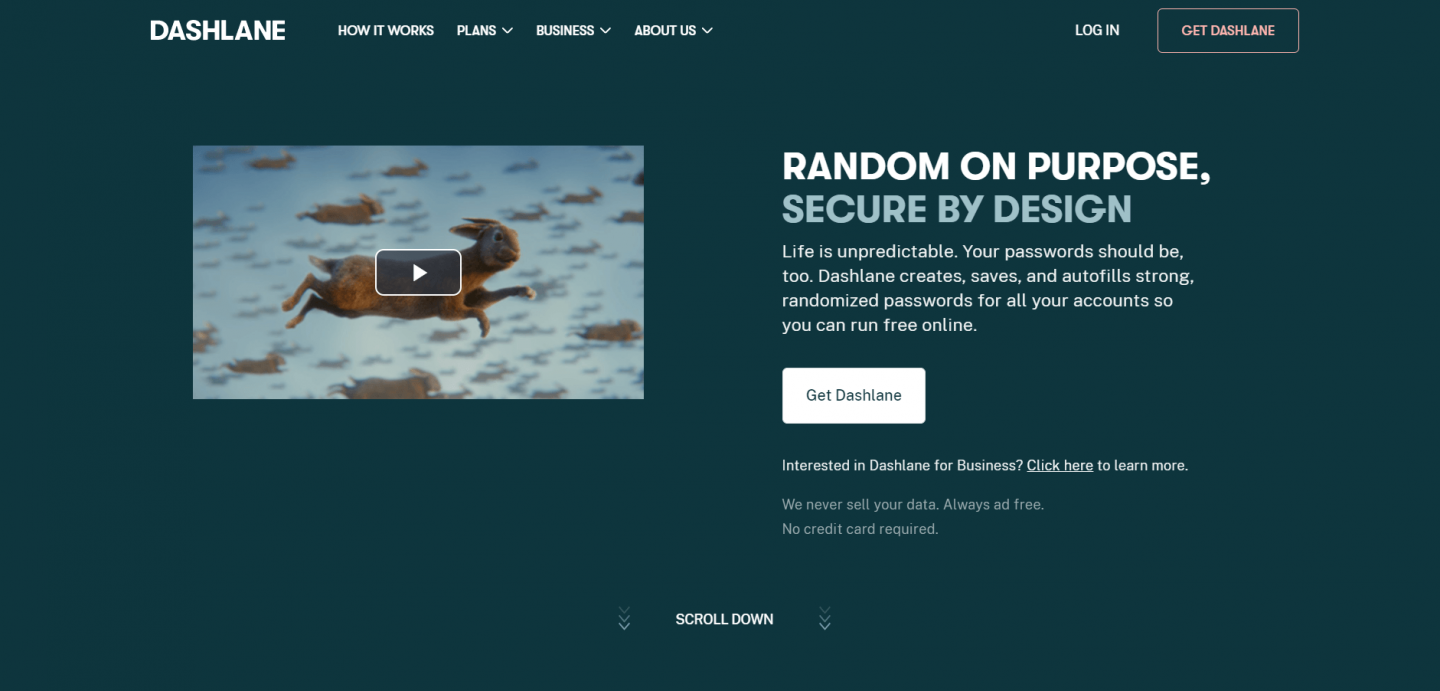 Dashlane is probably as well known in the password app world as 1Password. It offers a very similar package to 1Password with excellent apps, a desktop password manager with autofill function and a range of other features designed to keep your passwords secure.
Dashlane prides itself on providing a password app that makes life as simple as possible (well, from a password perspective anyway!). It is pretty seamless to use and operates so quickly that you almost forget that passwords are being automatically entered into websites as you browse around the web.
Try our Award-Winning WordPress Hosting today!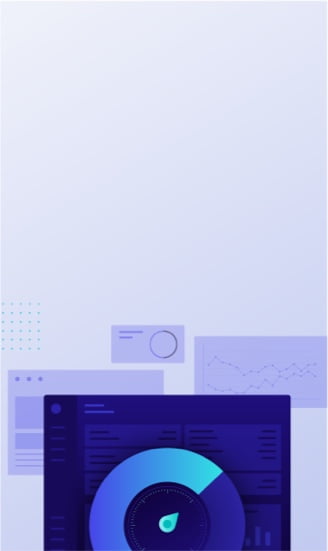 Dashlane is available in three flavors; Premium, Family or Business. The Premium plan for a single user is just $3.33/month whilst business plans start at $5/month per user. Check it out at dashlane.com
Favorite Feature: Dashlane's 'Site Breach Alert' tells you if one of your username/passwords has been compromised and distributed. It does this by actively monitoring the so-called 'dark web' looking for leaked or compromised data. If yours ends up on one of these lists they'll let you know asap.
LastPass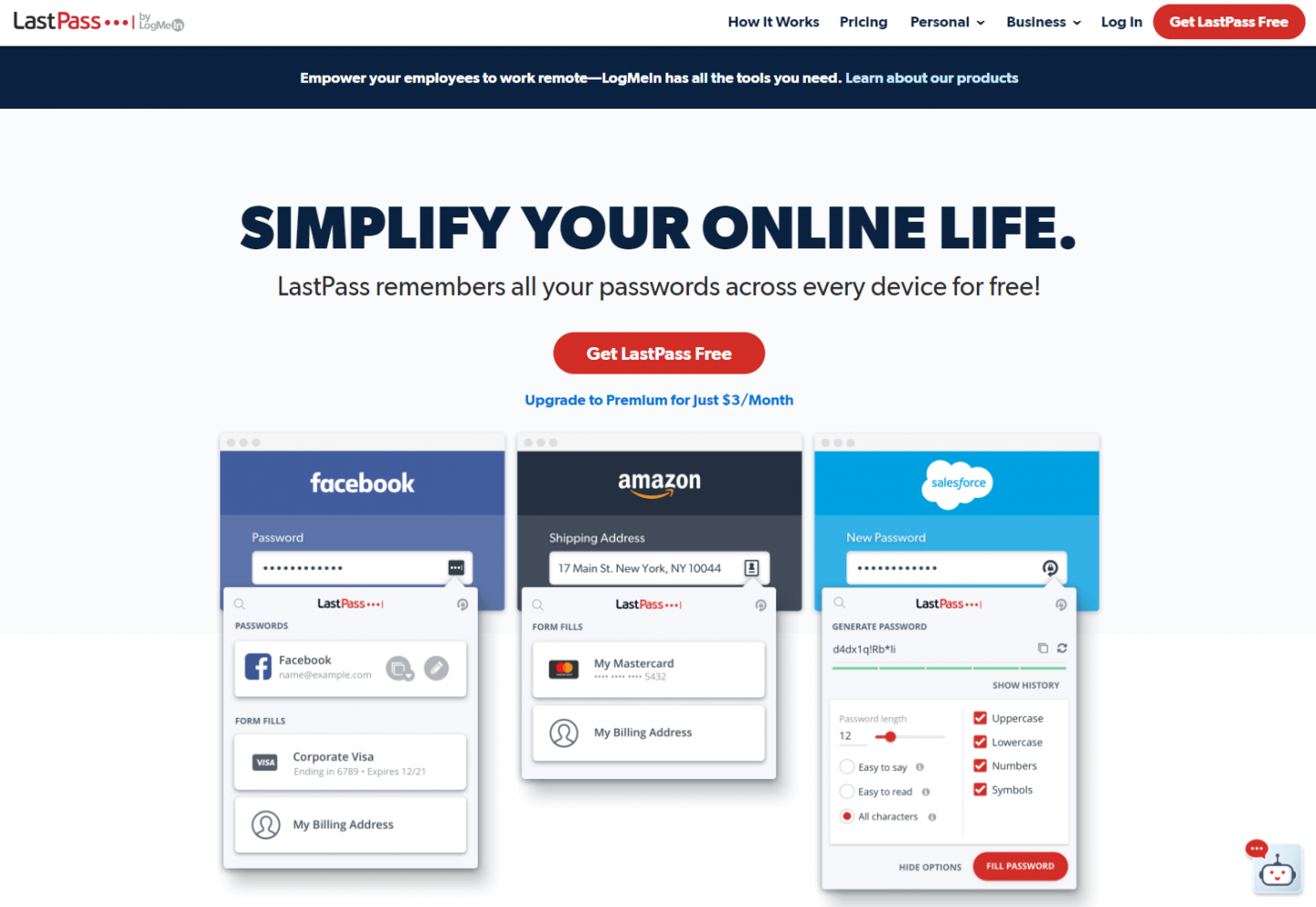 LastPass is another highly recognizable player in the password manager industry. Now owned by IT heavyweights, LogMeIn, LastPass has been continually developed to offer a secure, easy-to-use password manager suitable for individuals and businesses.
Unlike Dashlane and 1Password which have desktop applications, LastPass operates via a browser extension or via apps for your mobile. There has been some debate in the past about the security of using a browser based password manager but despite this, LastPass is still widely recognized as a serious player in the password app industry meaning you should have full confidence in their solution.
In common with Dashlane and 1Password, the same style of pricing model is on offer with an Individual plan for $3/month, a family plan for $4/month for up to 5 additional users and a Business plan for Teams with pricing starting at around $3/month per user. There is also a free plan available for those on a budget making it a great choice if you're just getting started in the world of password apps but aren't sure you want to splash the cash just yet. Find out more at lastpass.com
Favorite Feature: Attractive and intuitive dashboard makes keeping your passwords organized a breeze.
Dropbox Password Manager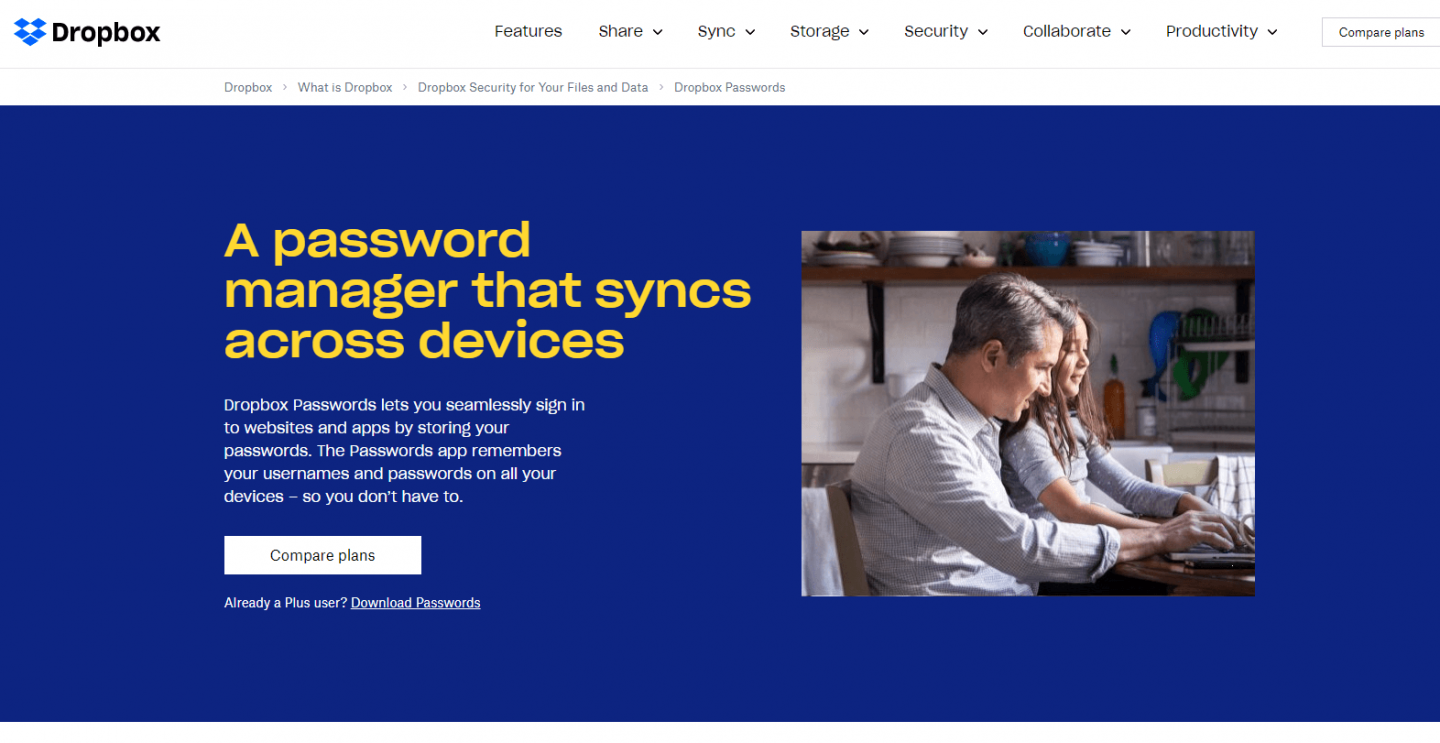 A brand new entry to the password manager scene, Dropbox Password Manager from, you guessed it, Dropbox provides an alternate to the better known password apps out there. Dropbox has a well-deserved reputation for offering robust file management services and it's hoped that the quality of their engineering has been successfully deployed to produce this new password app.
As you'd expect from Dropbox, passwords stored in the manager sync seamlessly across all your devices and allows you to easily log into accounts saved in the 'vault' as it's referred to by Dropbox.
Dropbox Passwords isn't available as a standalone product, rather it's bundled with their Dropbox Plus and Dropbox Pro subscriptions. If you're already a subscriber to one of these services then this is a nice bonus that could save you around $35/year (when compared to purchasing another subscription with a rival). If however you're not a Dropbox subscriber and have no need for other Dropbox services then it's going to make more sense financially to go with an alternate provider. Find out more at dropbox.com
Favorite feature: If you're an avid Dropbox user then the close integration with other Dropbox services (and all included in your current subscription fee) is a real bonus and makes Dropbox Passwords a tempting choice.
Keeper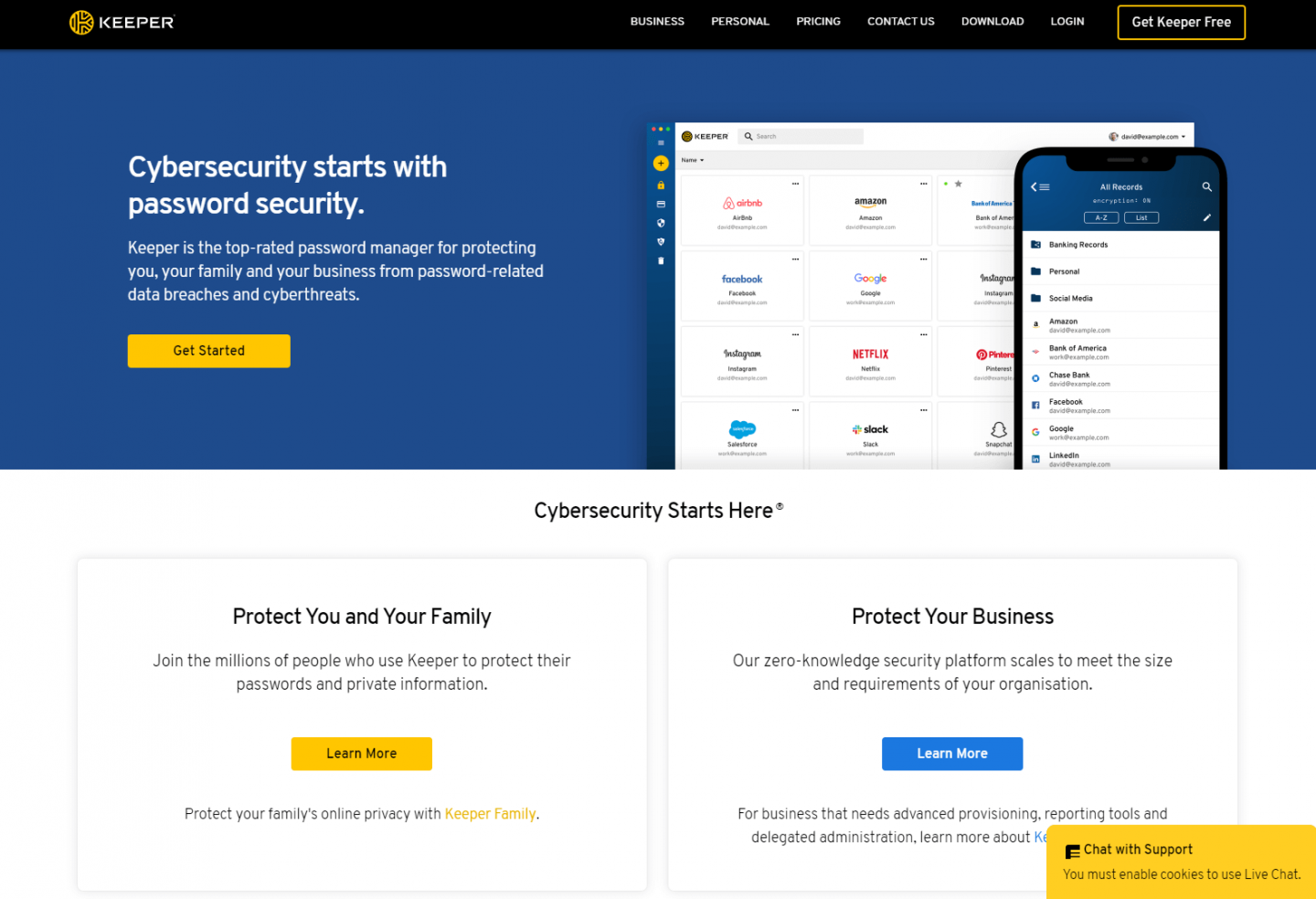 Our final pick of the password app bunch for this time is Keeper. Well reviewed, Keeper is trusted by millions of people to keep their passwords safe. It's an incredibly feature rich password app and definitely inspires confidence in its users. It operates a proprietary 'zero-knowledge' security architecture which, according to Keeper, is the most audited and certified product on the market.
Keeper's intuitive user interface works well across all your devices. It looks supremely modern which is always a nice bonus. Keeper follow a well worn pricing policy with dedicated offerings for individuals, families and businesses. Pricing starts at around the $4 mark depending on the plan you select. It's worth noting that business plans have a 5 seat minimum making this a more expensive password app if you are a very small business or don't need to give multiple employees access to a password manager. Find out more at keepersecurity.com
Favorite feature: Keeper have a 'bonus' product in the form of a secure Private Messenger called KeeperChat. When there are increasing concerns about privacy, the ability to be able to message friends, family and colleagues using a truly secure chat app is attractive and a nice bonus for Keeper users.
Start Your 14 Day Free Trial
Try our award winning WordPress Hosting!