Blogs date back to the start of the internet. They were initially called Weblogs and were used by developers to keep a timeline of changes made. It helped the team of developers understand the evolution of the code. Times have changed. First, as with everything on the internet, we need to shorten the name. Why have two words when you can have one? Therefore, the name blog was adopted. Second, the blog stopped being a tool of the developer and became a means of self-expression and marketing.
What is a blog?
A blog is an online journal or a collection of informational articles on a website. Your blog entries will normally display in reverse order so that the most recent article published will be shown first. It is a means of sharing your views on an individual subject or representing critical issues to your business or organisation.
From simple to complex
On the surface, the concept of the blog is simple. It is an online version of your diary or journal, where you explore a topic that is important to you. However, this personal use of blogs is only the tip of a complicated iceberg.
There are strong reasons why you should start a blog for your business as a means of promoting your company and improving your website rankings in Google. An influential blog can help rank your website higher on the Search Engine Results Page (SERPs) and in doing so increase your business's visibility to your customers.
Blog versus website
Many people are confused about the difference between a blog and a website. Making this difference clear will help you better understand blogs.
Unlike a blog, the content on a website is unlikely to be frequently updated. A blog on the other hand is (or should be!) regularly updated with fresh content. A blog should promote reader engagement and offer value in it's content which in turn may ultimately lead to a sale for your business or at least an increased level of brand awareness rather than just going for the hard sell at the outset (as you might on other pages of your website).
The format of a blog is different from a website too. You will create the post (rather than a static page) which will normally include a date, author, category, tags and a series of headings that tell the story of the article with a quick scan.
Why do people write blogs?
Many people just blog as a hobby. They select a topic that an individual or a group are interested in and they share this through articles on the internet. For some, the act of writing is the hobby, as they use the blog as a means of personal expression.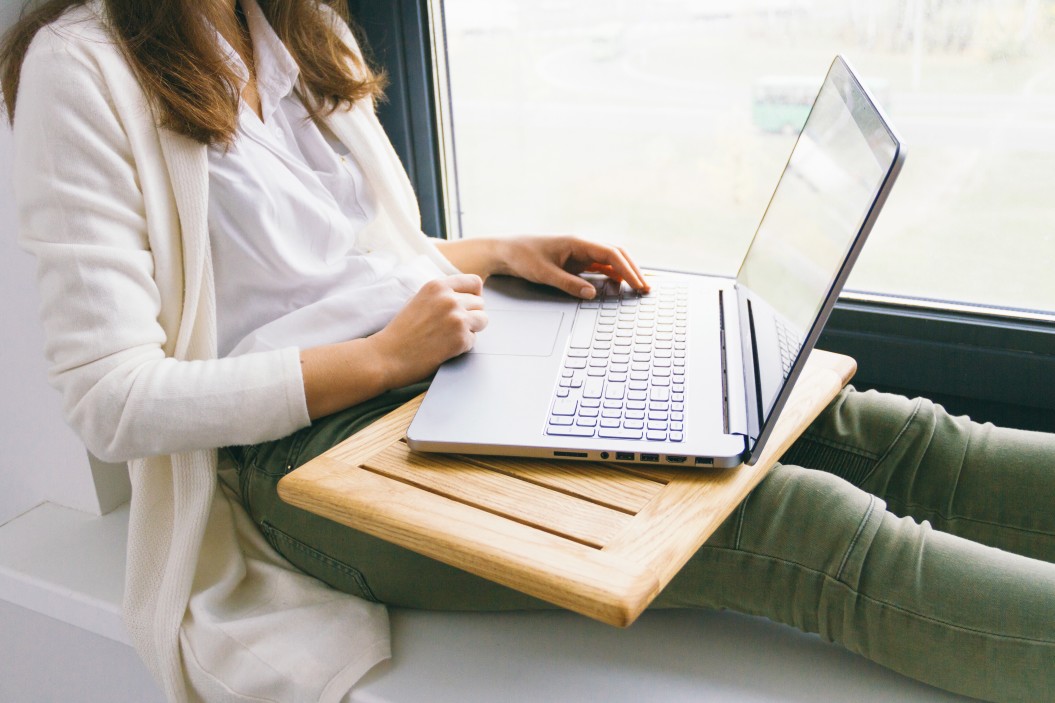 However, blogs have also become popular as a source of online information. In the early stages, it was a tool used by news services to keep people up to date on evolving stories and the opinions of these stories. Then, individuals used blogs as a means of personal expression. Now, blogging has become more mainstream as a means of outreach between consumer and businesses. Companies can use blogs to keep clients informed of the latest relevant details, such as product releases and news that influences the course of the business.
Blogs are also a useful means of seeking comment from your customers or audience. It is a means of interacting with people and developing the all-important lifelong loyalty that sustains a business. However, more interestingly, blogs are a way of stimulating leads and a means of making money. You can use the blog as a means of linking to another site and earning a referral fee, known as an affiliate blog. Alternatively, you can use the blog to link to products within your site, using the engagement of your article to encourage the sale.
Blogging for business
If you are blogging for your business, then you are using it as a marketing tool. A blog is another channel along with your social media, email, direct mail and more. It is a way of supporting the growth of your business because you are engaging with your customers, and you are improving your visibility on search engines.
Driving traffic to your website
The best way to get a sale online is by encouraging your customer to visit your website (I'm sure you knew this!). Yet, how do you get your customers to your website? You could hope that they type your company's name into the search engine. However, you are only dealing with people who know about you already. Alternatively, you could pay for lots and lots of paid ads. Although you are only paying per click and can set a budget, it's possible to chew through a sizeable amount of money with Pay per Click advertising. If you run out of money, then the traffic to your site stops too.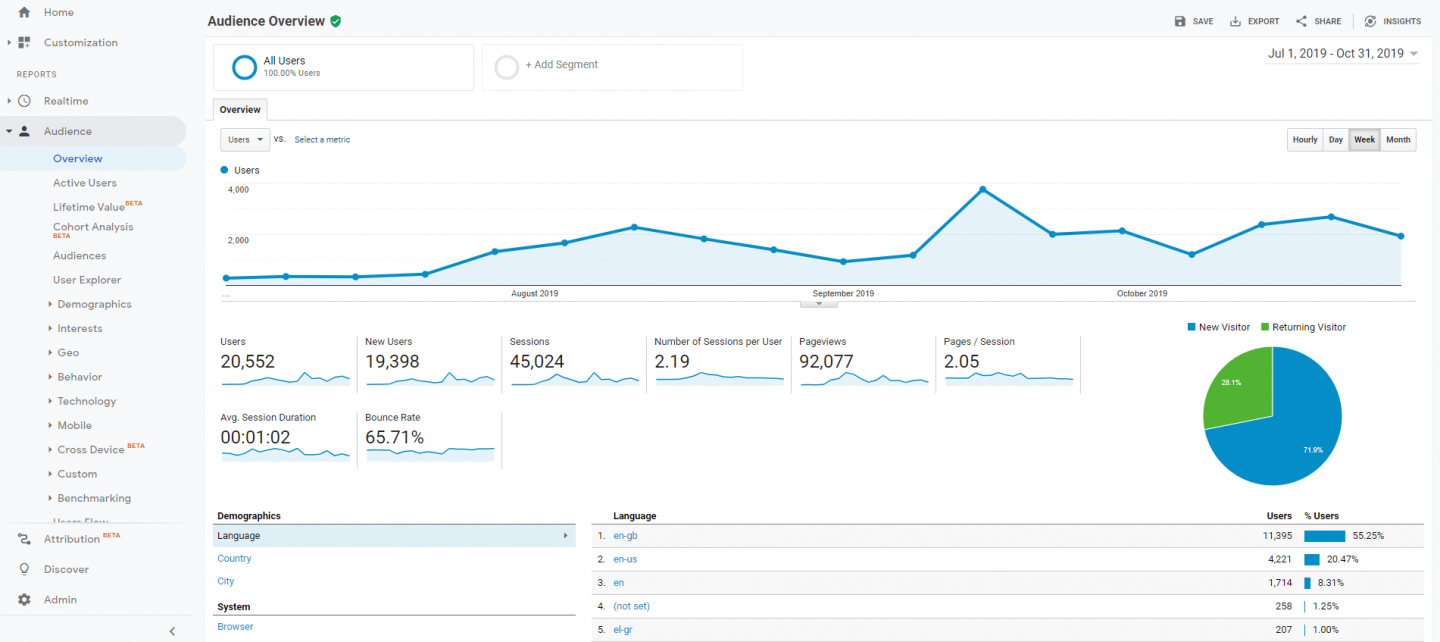 Blogging helps you stay relevant to search engines (which normally means Google), which are designed to provide the most up to date information to the searcher. Also, each time you write a blog, you are creating another indexed page on your website, which is another opportunity to be found by the search engine. There are also ways of increasing the relevance of your site by employing search engine optimisation strategies within your blog. With some intelligent strategies, you can increase your ranking. This approach is known as organically improving your SERPs position, as you are producing robust and relevant content that the Google search engine believes the reader wants. You prove relevance by including keywords and phrases that would likely form part or all the search term used by your potential customer.
Converting traffic into leads
The click through to your website blog alone is not the sole reason to have a blog. When the potential client turns up to your site, you now have their interest to move them from someone interested to someone who might convert to a sale. To do this, you need to be sure you are including lead-generating call-to-action statements within each post.
Try our Award-Winning WordPress Hosting today!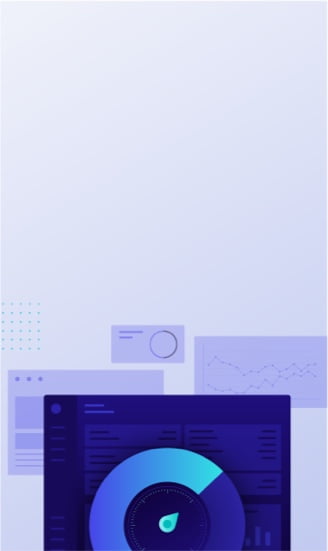 You could use this calls-to-action as a way of giving away eBooks, templates, factsheets, etc. Alternatively, the call-to-action could merely encourage the customer to contact you to find out more.
Establishing your authority
If you write about topics that show you know your stuff, then your customer will view you as an expert in your sector. You might feel that this doesn't have the same tangibility as clicks and leads. However, the impact of authority is powerful. You want to become the site that people think about when they want to know about a relevant topic. If they trust your information, they are going to opt for your product or service.
Continuing your influence
There are other reasons for updating your blog. First, is to stay relevant and engaged with your customers. Second, you can use it as part of an active social media strategy, which helps you regularly appear in the newsfeed of your customers. You encourage your clients to click-through from social media to your website, and so strengthening the marketing power of both. However, as long as the blog exists on your website, it is another page that is attracting leads due to the chance it will appear in search results.
How to get started
There are six easy steps to creating your blog. If you have a website, it is possible to add this blog content to your current website. However, if you are starting from scratch, then you need to follow these six steps.
Step 1: Choose a topic
What will you write about in your blog? It might be tempting to tackle multiple topics. However, you want to focus in on something that would make you relevant to your customer or readership. One great strategy is to take the questions you are always asked by your customers and answer these in a blog. User-generated items can come through your sales team or call centre and can form a list of topics that could quickly fill a content calendar. You will then know that you are creating content that your audience genuinely wants to know.
Step 2: Setup a WordPress Website
There are other systems (commonly known as CMS's or Content Management Systems) you can use to create your blog, but WordPress is still one of the best systems (or CMS) to set up a blog. And best of all it's free to use! You will however have to pay for your domain name and your hosting (more on that shortly).
Step 3: Register a domain name
Your domain name is unique to your blog. A .com domain name can be registered for around $10/year (Namecheap is a great domain name registrar who are normally very competitively priced). Don't be disappointed if your initial choice of name isn't available. Just keep thinking of variations and also don't forget that you aren't just restricted to a .com domain. There are now hundreds of alternative extensions including .blog !
Step 4: Customise your design
You can use the themes to quickly set-up the look of your blog. Themes are normally pretty customizable and will allow to change fonts, colors, images and more. You always continue to update the design of your site after you launch.
Step 5: Create your content
You then need to write your articles. If you want your blog to be a success, then you need to add new content regularly. You might opt for once a month, or once a week however consistency is your friend when you are trying to establish your blog.
Blog Hosting
WordPress is free up to a point. To 'go live' you'll need hosting for your site. If it is a hobby blog, going for one of the cheap and cheerful options (of which there are thousands) could be good enough. These hosts tend to come with problems though, such as slow loading speeds and glitches. Therefore, if you are hoping to run a business blog, then you will want something more reliable.
Managed WordPress Hosting
If you are taking your blogging efforts seriously then you'll probably want to consider using a Managed WordPress Host like Pressidium. Our platform is jammed packed with features to make launching and running a successful blog as easy as possible including:
Support 24×7, 365 days a year – Our team of engineers is here to help you year round.
Backups – Automatics backups of your website are taken daily ensuring you can recover your site at the click of a button should the worst happen.
Enterprise High Availability – Your site will stay live no matter how popular your blog becomes.
Fast Load Times – Our N-Tier architecture is designed for speed. Your blog will load super quickly keeping both your readers and Google happy!
Conclusion
If the goal is to make money from your blog by gaining traffic to your site and generating leads from that traffic then you need to set up your blog effectively. You need an optimal strategy, blog design, great domain name and fast, reliable hosting. You need to produce content that is high-quality and relevant to your customer that will be reliably and consistently delivered.
Sound like a lot of work? Well, yes and no! If you enjoy writing then it can be hugely rewarding to see your content come to life online and potentially be read by thousands. And if writing is a chore but you're determined to take your business to the next level then your efforts could be rewarded with a steady stream of traffic to your website.
Happy writing!
Start Your 14 Day Free Trial
Try our award winning WordPress Hosting!