WordPress is a wonderful platform to work with. Since its inception with just a few lines of code in 2003, it has gone on to be used on over 42% of the worlds websites. From simple blogs to fortune 500 companies, WordPress is the go-to CMS of choice for thousands of people.
Helping support the software we've grown to love, are hundreds of bloggers who've contributed to growing the WordPress community. Their in-depth knowledge, experience, passion and resourcefulness inspire readers every day to try out and learn to use WordPress for themselves.
Our Favorite WordPress Blogs We Think You Should Follow
We want to celebrate these websites' awesomeness by sharing some of the WordPress blogs we check out on a regular basis.
So in no particular order, let's take a look at who we're feeling the love for right now.
1. WPBeginner

With a tagline of "Beginner's Guide For WordPress", WPBeginner is a great resource for people still finding their feet. Founded by Syed Balkhi back in 2009 it's gone on to be hugely popular. Providing quality tips, hacks and tutorials its main goal is to help beginner WordPress users to improve their websites.
Try our Award-Winning WordPress Hosting today!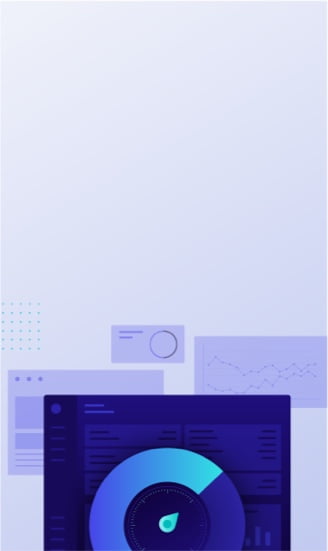 2. WP Mayor

Launched in 2010 by Jean Galea and later joined by his wife Alyona and cousin Mark, WP Mayor is rich with content focused on WordPress themes, plugins and service reviews. The site is updated multiple times per week and is widely read in the WordPress community.
We were fortunate enough to have been featured on WP Mayor during our launch. Why not hop over and read it for yourself.
3. WP Tavern

For those of you more interested in keeping up with the latest WordPress news and updates, WordPress Tavern is the site for you. Every day their small team of contributing writers will furnish your feeds with everything there is to know. With topics from BuddyPress and blogging to plugins, polls and themes, you'll never be without a quick WordPress fix.
4. The Astra Blog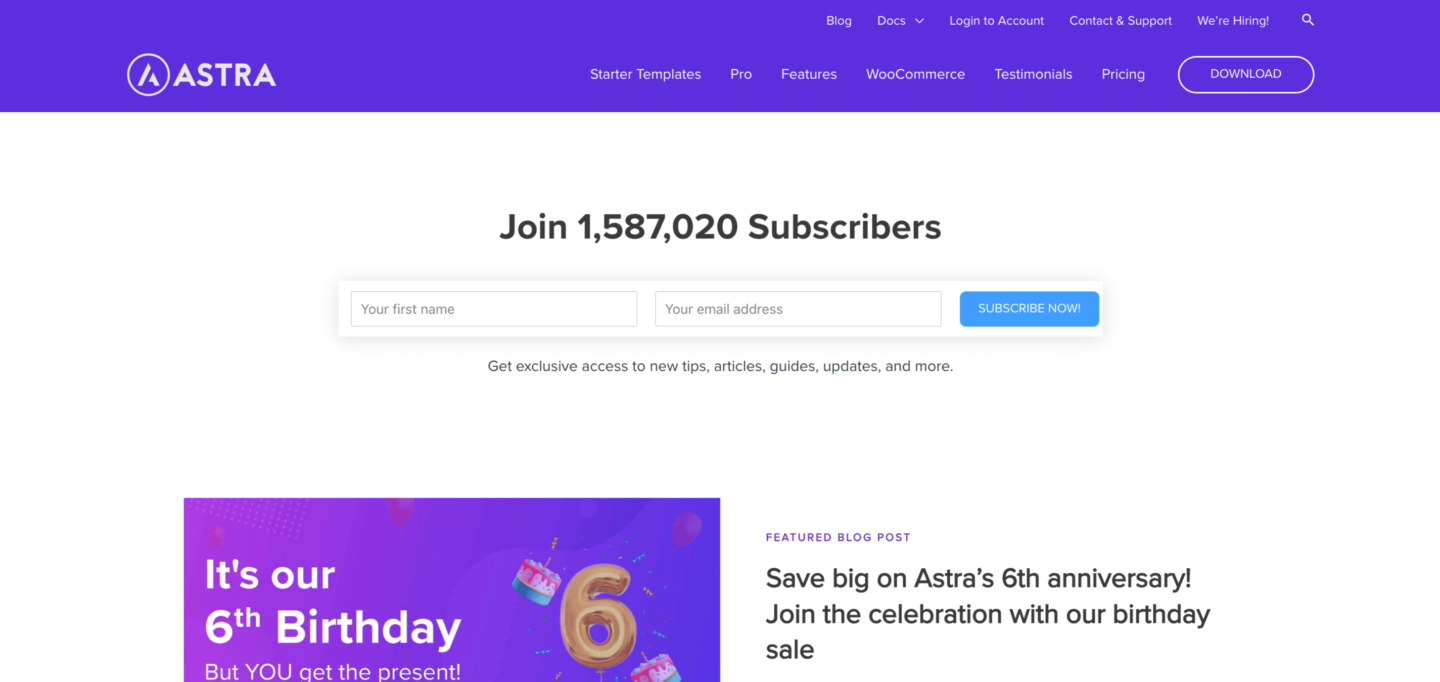 The Astra Blog is a popular WordPress blog known for its excellent material and insights. It covers a wide range of WordPress, site design, development, and digital marketing subjects. 
The unique approach to information presentation that the Astra blog takes makes it a wonderful resource to follow. It provides both novices and seasoned professionals with useful and user-friendly articles, tutorials, case studies, and expert suggestions. 
The Astra Blog is a must-follow for anybody looking to remain up to speed on the newest trends and approaches in the WordPress ecosystem, thanks to its interesting content and commitment to offering important knowledge.
5. Yoast

From the creators of the popular WordPress SEO plugin, the Yoast SEO Blog is packed full of useful info to help you optimize your site for search engines. While the topics primarily focus on SEO, there's still plenty of value to take from the articles – particularly if you're a user of the plugin.
6. WPMU Dev Blog

Providers of quality WordPress themes and plugins, the WPMU team also have an excellent blog, rich with detailed and in-depth content. There's almost 4000 articles in their archives covering WordPress, multisite, BuddyPress, tutorials and the larger community and if that wasn't enough they add to that archive almost daily.
7. ManageWP Blog

ManageWP is a great resource in and of itself. As the self-proclaimed 'Ultimate WordPress Dashboard', it allows users to manage multiple WordPress installations all in one place. Their blog however is also a gold-mine of information spanning 68 pages of news, opinion pieces and development.
Similarly ManageWP.org, the team's way of giving back to the community is an endless resource of WordPress content. With contributions from some of the best known WordPress bloggers and developers in the industry, it's another valuable site to keep an eye on.
8. WP Shout

WordPress Developers will find WPShout their go-to treasure trove. Piloted by Fred Meyer and David Hayes – both WordPress Developers and contributors, they publish weekly in-depth WordPress tutorials. You'll also find that each day they curate articles from other sources in the WordPress community, meaning you'll have plenty to read if you can't wait a whole week.
9. WPLift

With hundreds of thousands of WordPress users reading its articles every month, WPLift keeps the community informed and up to date. Founded by Oliver Dale in 2010 as a resource for theme roundups, plugin guides and news, it's now gone on to include a theme and plugin directory, as well as coupon codes, hosting reviews and recommended tools.
10. WPExplorer

WPExplorer is primarily a website focused on WordPress themes and plugins, with extensive directories listing both their own and other developer's wares. Their blog however is just as extensive, often generating hundreds of shares across social media. The blog covers everything from WordPress news, hosting and security, to tips, reviews, SEO and tutorials.
11. Elegant Themes Blog

Elegant Themes are widely known for their beautifully crafted WordPress themes. Divi for example is one of their most-used themes along with the equally beautiful Monarch social plugin. Their blog in similar fashion, goes into great detail about how WordPress users can get the most from their websites, as well as covering popular subjects such as typography, design and style tips.
12. SiteSaga

SiteSaga describes itself as the ultimate website saga which offers easy website tutorials and guides to help you create a successful website. There is a ton of useful WordPress content that's tailored to beginners, as well as information that would be of interest to more seasoned WordPress users. It's a great looking website that's easy to navigate around as a bonus as well!
13. Sitepoint

SitePoint was founded in 1999 by Mark Harbottle and Matt Mickiewicz. It's a hub created by web professionals for web professionals and acts as a central nervous system for developers, designers, programmers, product creators and entrepreneurs. SitePoint covers HTML and CSS, JavaScript, PHP, Ruby, Design, UX and the web however it also has a section devoted to WordPress, brimming with information for the discerning user.
14. Smashing Magazine

Similar in content to SitePoint, Smashing Magazine is another resource for professional Web Designers and Developers. It too caters to many of the same topics with the addition of inspirational articles, typography, Photoshop and freebies. Their WordPress section features articles around developing clean, smart and fast websites with content at an intermediate level.
15. Tuts+

Tuts+ by Envato is one of those websites that really needs no introduction. With its roots back in 2007, Tuts+ has evolved into an intuitive learning experience for freelancers online. With an emphasis on self-directed learning, it's section on WordPress Code Tutorials is both informative, valuable and on-point.
16. WP Kube

Last up is WPKube, a WordPress resource with a focus on tutorials, how-to's, themes, plugins, hosting, news and much more. Founded by Devesh Sharma, it's grown quickly over the years featuring some of the best writers on the subject of WordPress in the community. Now with the addition of a new design as well as voucher codes and coupons, it's an excellent all-rounder many will find invaluable.
Final Thoughts
Now we're sure there's plenty of you wondering why your favourite WordPress site didn't make our list. The truth is the community is so large with so much talent, that it would be impossible to fit them all into a reasonably sized post.
There are indeed plenty more sites we love and respect, so this isn't an exhaustive list. We do however encourage you to add your favourites in the comments so we can all explore the rich variety the community has to offer.
Start Your 14 Day Free Trial
Try our award winning WordPress Hosting!