So, you've built a beautiful WordPress website! Perhaps over time this site has become pretty sizeable as you've added content to your blog or perhaps added eCommerce functionality. But, as good as the site is, you aren't happy with your web hosting. Maybe things have slowed down because your site has got bigger and your plan is no longer suitable. Maybe you're using additional plugins on your WordPress website which are consuming more resources than are available on your plan. Or your web host could be getting greedy and is overloading their servers. Either way, you want out.
The problem is, moving a WordPress website can be pretty daunting. Fortunately though, over the last few years, there has been a big increase in the number and quality of plugins that can help you undertake this task which means you no longer have to manually move content and a database. In this article, we'll take a look at 7 of the best plugins for the job.
1. BackupBuddy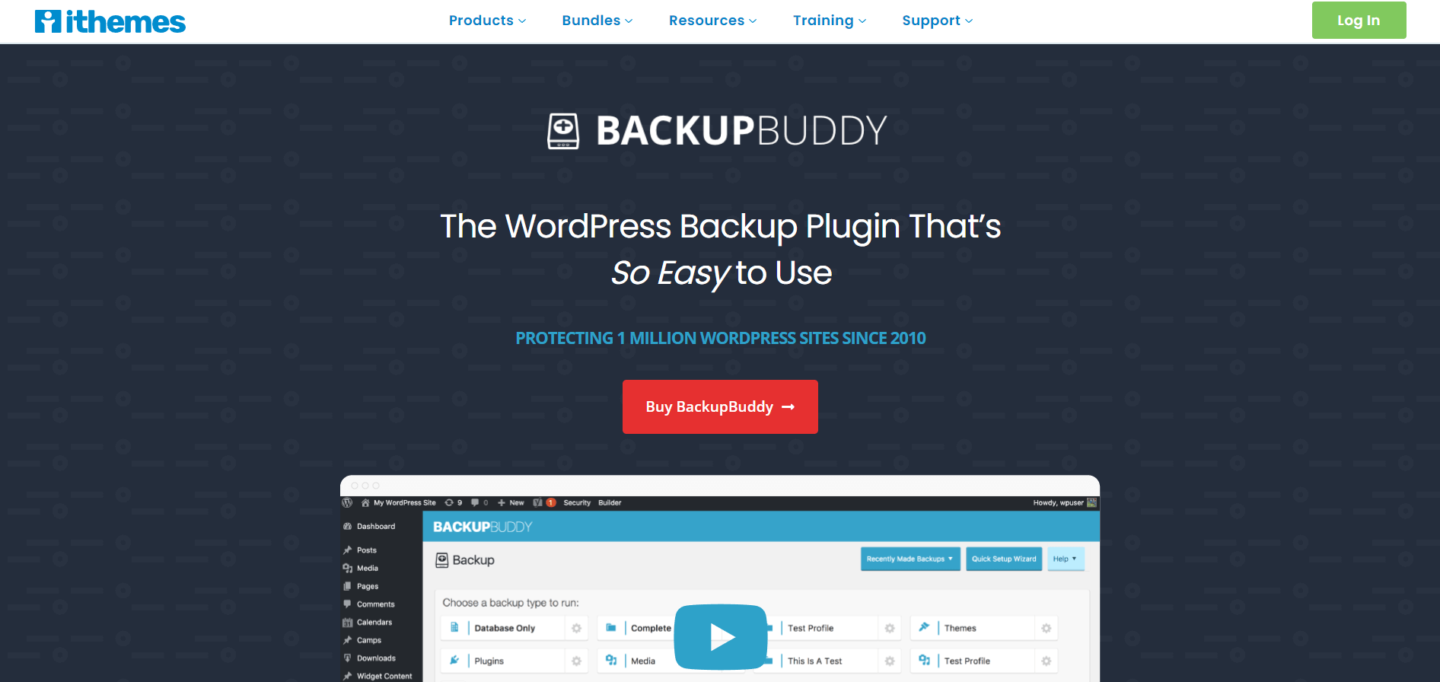 The BackupBuddy plugin is primarily sold as a WordPress backup plugin. It claims to have protected 1 million websites since 2010 and is bought to you by the ever-reliable ithemes team. In addition to its backup capabilities, the BackupBuddy plugin is also able to help you easily migrate your WordPress website. Features (from a migration perspective only) include:
Full migration: Move your entire website to a new host or server
Change your domain / URL: BackupBuddy can handle moving your site to a different domain or url
URL replacement: BackupBuddy automatically replaces all the URLs on your site when you migrate a site to a new domain
Setup a staging site: Develop a site on a staging server and connect this with your live site. Changes can be pushed and pulled in as few as two clicks.
It's a feature-rich plugin and can potentially save you hours of time. Combine the migration features with the backup and developer-orientated features (like site staging) and you have a plugin that could be well worth adding to your toolbox.
2. Duplicator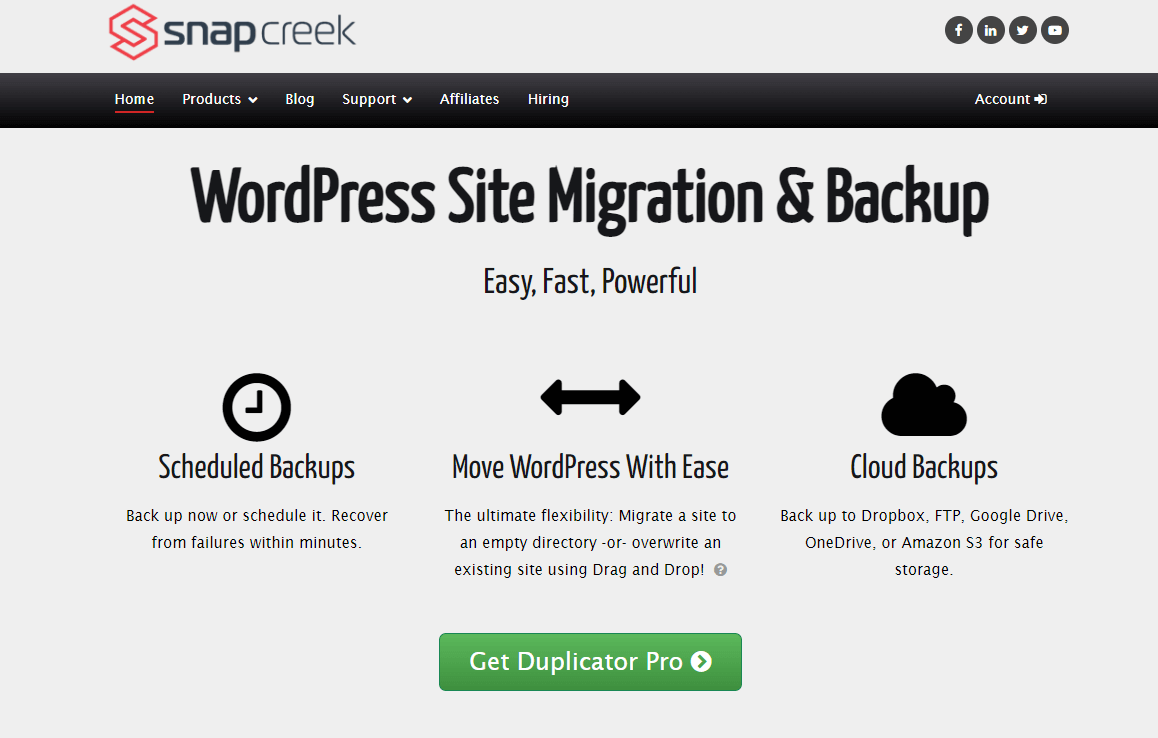 The hugely popular Duplicator plugin developed by the folks at Snapcreek is the go-to choice for many when they need to move their WordPress website, with 1+ million active installs at the time of writing. With just a few clicks, it lets users migrate their website to a new domain, host, or location. It can also handle zero downtime migrations, important if your site needs to be kept live 24×7.
Duplicator has a feature that copies all of your content and files from one site to another in the same format, which can be helpful if you create a backup of your area before making any significant changes. You can do all of this for free.
This plugin also has a paid version which you can buy for $69 (3-site license). This premium version includes support for multisite migrations as well as allowing you to export your backups to popular cloud storage locations (such as Amazon S3 and Dropbox) for safekeeping.
3. All-in-One WP Migration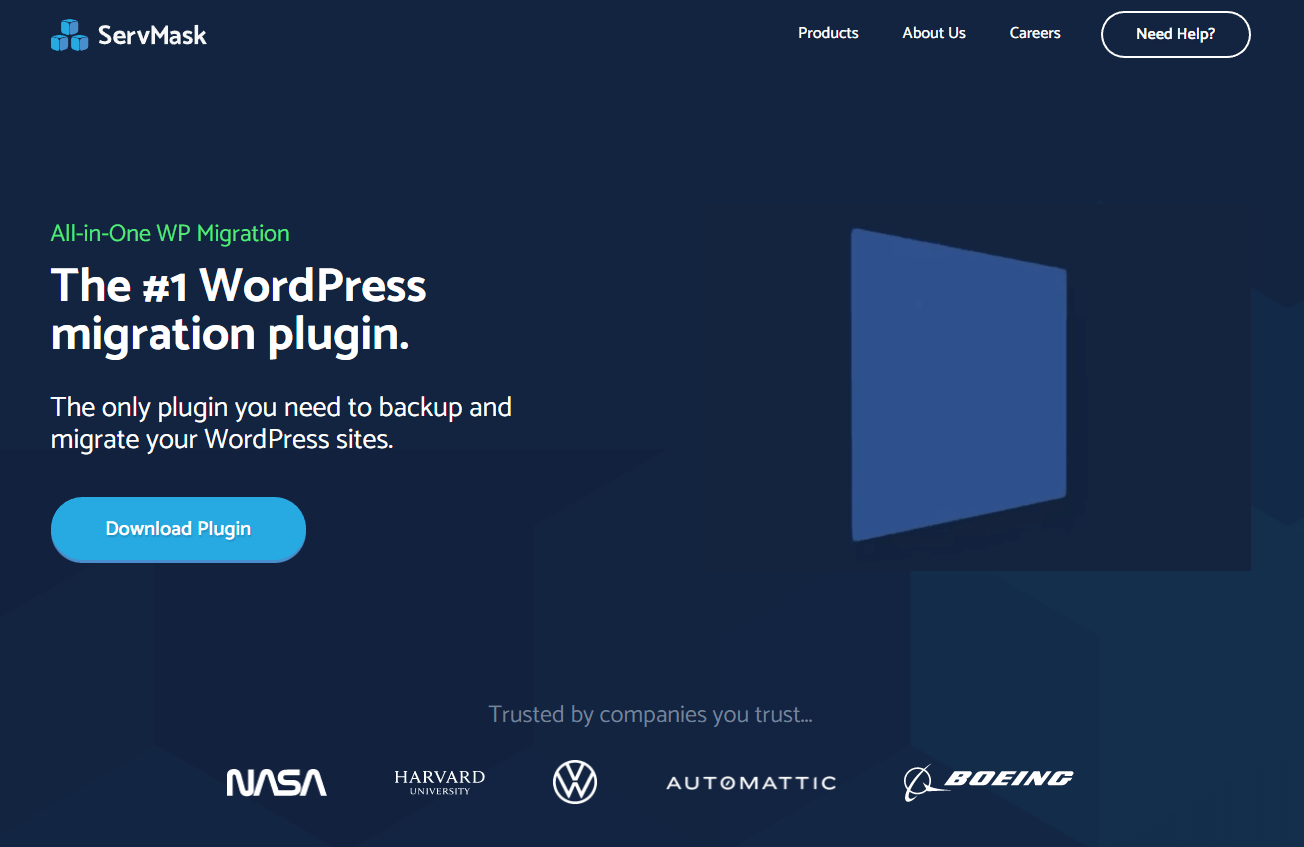 All-in-One WP Migration is a WordPress migration plugin that helps you move your website to a new domain, server, or hosting provider. The plugin also allows you to migrate your website from one WordPress installation to another.
The plugin provides an easy way to migrate your site without worrying about the technical aspects of the migration process. It saves time and money for both the developers and site owners by making it easier than ever before.
Try our Award-Winning WordPress Hosting today!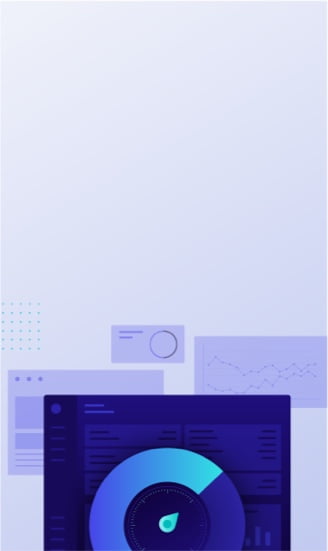 It provides an easy-to-use interface with intelligent features such as "one-click" site migration which automates the whole process. It also allows you to migrate your website without downtime by providing a staging area where you can preview changes before applying them to your live site.
4. Migrate Guru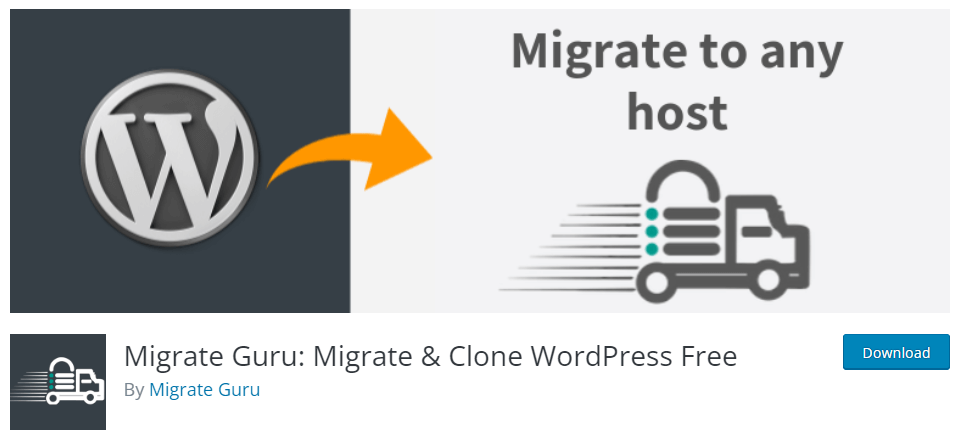 Migrate Guru is a WordPress migration plugin that allows you to move your website from one platform to another with just a few clicks. Powered by the WordPress backup specialists, BlogVault, Migrate Guru works by running your migration through their servers (many migration/backup plugins rely on the server your site is hosted on). This distinction means it is better able to cope with large website migrations (up to 200GB in size) and all but eliminates the issue of 'time out' errors that commonly occur with some migration solutions. Migrate Guru automatically rewrites URLs, bypasses import-export scripts, and handles serialized data. It also can clone WordPress sites without any manual work, add-ons, or additional tools.
Migrate Guru has the added bonus of being free to use and works well with most hosts. Definitely one to try!
5. UpdraftPlus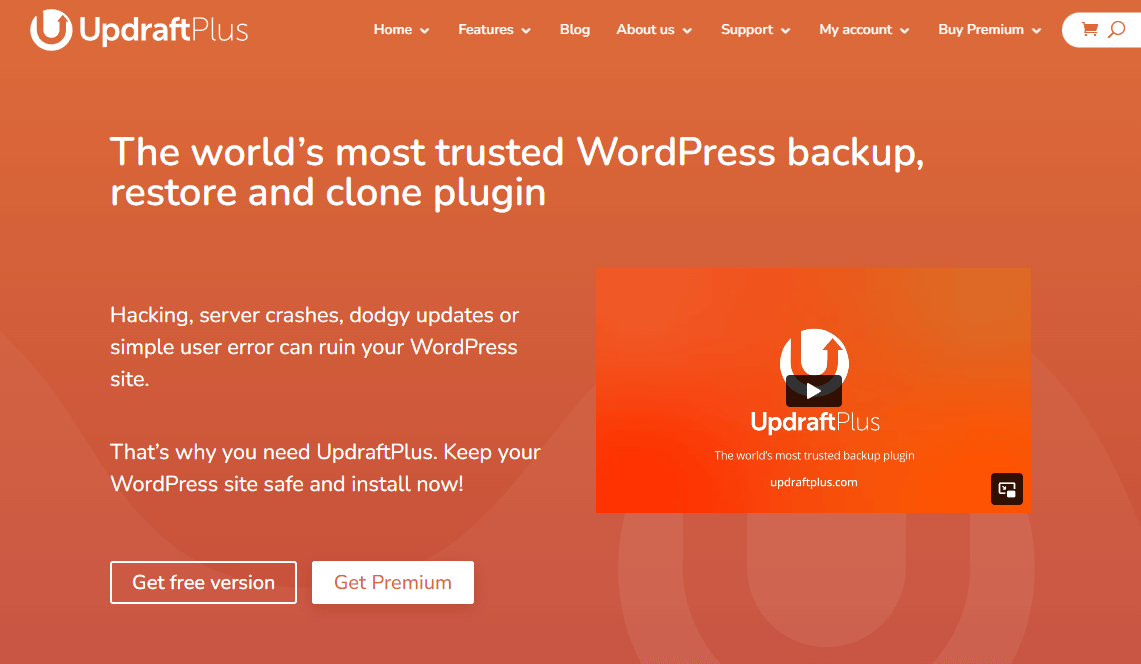 UpdraftPlus describe their product as 'The world's most trusted WordPress backup, restore and clone plugin'. It is used on 3 million WordPress websites to undertake a variety of backup-related tasks. Although backups are the core function of this plugin, it also offers a cloning and migration feature that can help you move your WordPress website from one host to another. They offer two versions of the plugin. A free version that can be downloaded via the WordPress plugin repository and a premium option. It's important to note, especially given the topic of this article, that only the premium version is able to undertake migrations.
UpdraftPlus operate a subscription model with an annual fee (at time of writing) of around $84 (which includes local sales tax) for their Personal plan. This allows you to use UpdraftPlus on up to 2 sites. Not only does the premium version allow you to use the clone/migration feature but introduces incremental backups, automatic backup before updates, enhanced reporting, no adverts and improves the options around offsite storage. If you're serious about backing up your WordPress website then the premium version offers good value for money.
6. VaultPress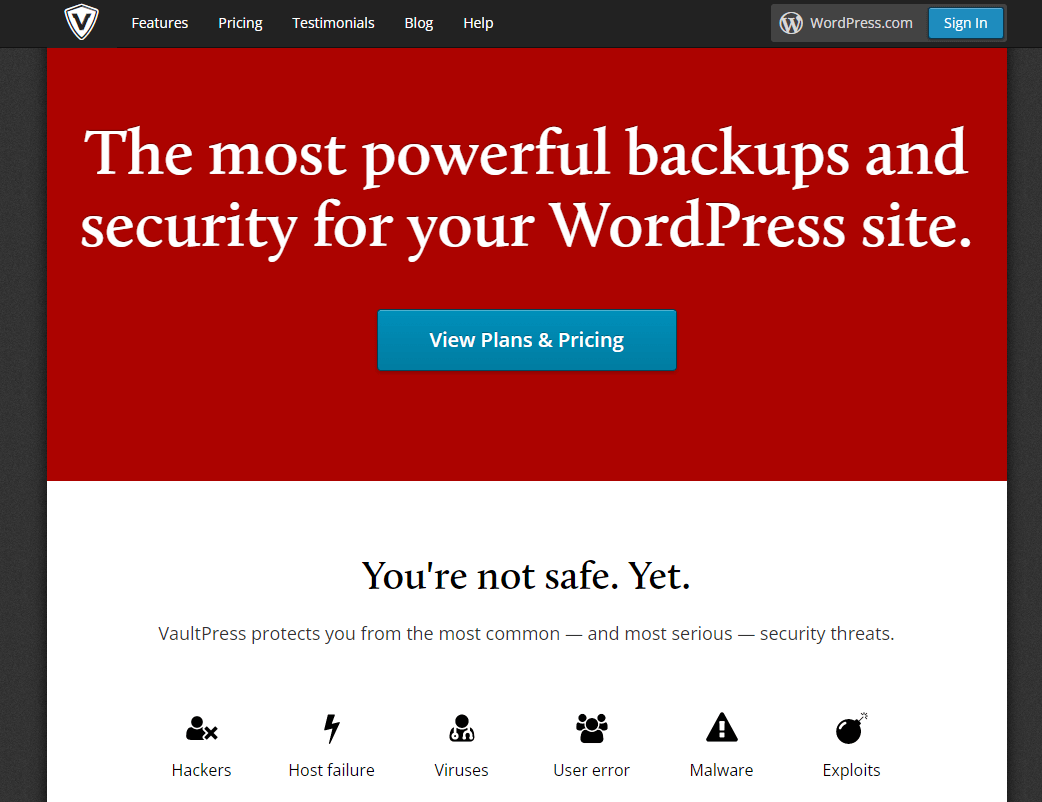 VaultPress is bought to you by none other than the company behind WordPress itself, Automattic. This premium backup solution provides some serious peace of mind in the backup department. It also, (in common with several of the other services we reviewed) can be used to migrate your WordPress websites from one host to another.
Vaultpress used to be sold as a standalone product but has now been bundled with the ever-expanding suite of services provided under the Jetpack banner. Jetpack provides a range of tools for free including downtime monitoring, brute force protection and more. To take advantage of these services simply install the free Jetpack plugin and you're ready to go.
For backups and migrations, you'll need to take out a subscription. Price varies but is around $60 annually and includes 10GB of storage for one website. When running, the backup service will safely store your website (with backups taken daily). With this initial backup complete, you can now restore your site, either to the same server or, if you're migrating elsewhere, you have the option to specify a new destination for the restore. This then should seamlessly copy your site to your new server/host.
7. Pressidium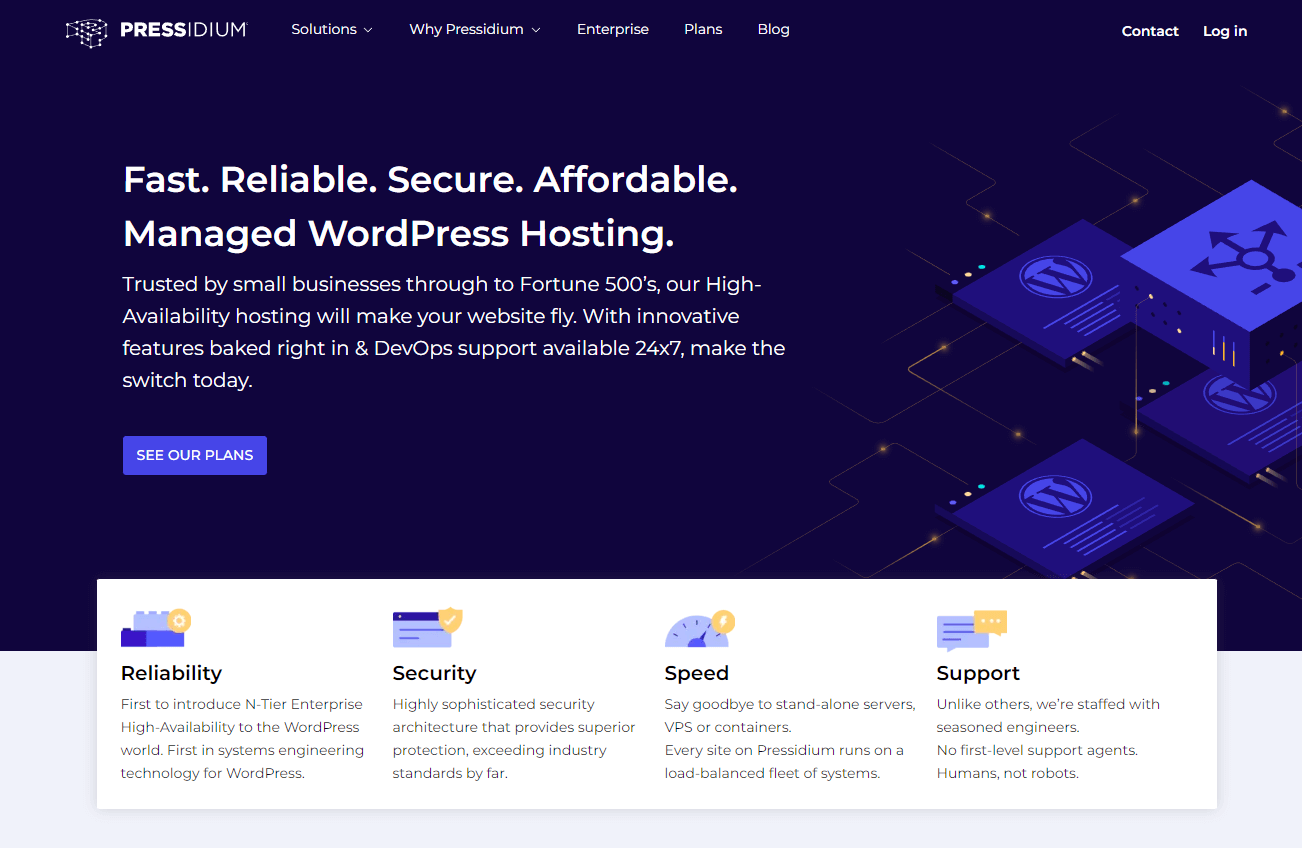 We've spoken about individual migration and backup services which can be used to migrate your WordPress website to a new host. Before you decide to take the plunge with one of these it's worth considering whether it would benefit your site to host it with a Managed WordPress hosting expert like Pressidium.
When it comes to migrating your site, Pressidium provide a migration wizard that is built right into their Dashboard. This makes moving your site to them an absolute breeze. Simply follow the step-by-step prompts to move your site across.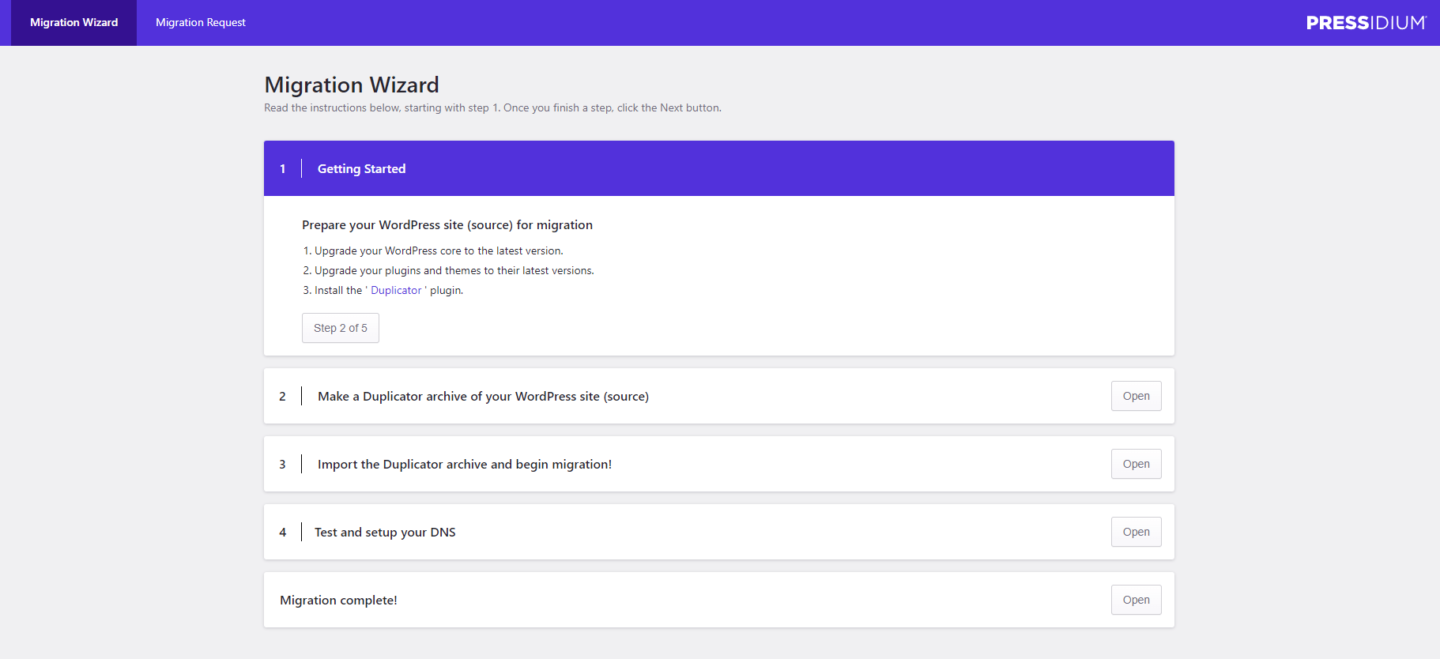 If you'd rather not use the Wizard, Pressidium offer free migrations that are carried out by their expert support team. Managed migrations are carefully coordinated to ensure there is no site downtime, which can be especially important if you're running a mission-critical website like a WooCommerce store.
Conclusion
WordPress migration used to be something that even a seasoned WordPress developer would dread doing. The explosion in plugins and services which can handle this task has made it significantly easier and means you no longer need to feel tied to a poor hosting service. Your WordPress website is now truly your own and can be moved as required whenever you want!
—–
About our Guest Author: Juliette Anderson is an Outreach Community Specialist who works hand-in-hand with e-commerce stores to achieve optimal sales. Her specialty lies in social media marketing and she has a particular interest in WooCommerce and all things WordPress.
Start Your 14 Day Free Trial
Try our award winning WordPress Hosting!