In the first part of this article, we will have a quick look at what an LMS is and who needs to use one. In addition, we will go through the list of the LMS Plugins available in the market.
What is an LMS?
A Learning Management System is a software application, in this case, a plugin for WordPress sites used to create, administer, deliver and measure training to individuals online.
Who needs an LMS?
As the demand for constant training and knowledge acquisition rises so does the need for online courses, training sessions, and long-distance education. For this, LMS is becoming quite a necessity as it is used on multiple occasions and serves numerous goals and needs.
More specifically LMS Plugins are used by:
Bespoke Universities providing Online Courses

Entire educational Platforms providing distance-learning

Solo instructors building and administering classes and training online

Large Companies wishing to train their employees. This way they ease through compliance sessions and on-boarding procedures
LMS types available in the market
Well, there is a big number of LMS Plugins available serving different functionalities and varying in many ways. For instance, there are different deployment options including Cloud-Based (SaaS) platforms and self-hosted ones (Learndash WordPress Plugin). There are different Pricing Models too. LMS with Free basic features and upgrades to a paid pro version, subscription-oriented LMS and there are LMS Plugins with a Licensing fee and yearly renewals.
Essential features of an LMS
Having gone through the basics of LMS Plugins let us now move to their essential characteristics.
Reporting and Metrics
When creating and distributing a course it is of primary importance to be able to track, measure and analyze the performance both of your students and of the course. You need to be able to provide reports. By tracking the results and the performance of your students and your courses you will be able to get a deeper knowledge of what works and what does not. Creating, thus, courses which resonate with your students' needs. This way, the curriculum offered will provide greater value to your students and help your business grow too.
Responsive Design
As the number of online users navigating the web on their smartphones or tablets keeps on rising you must have in mind, that the LMS of your choice must come with a responsive design. Giving your visitors full access to the courses while on the go. Make sure that your courses are accessible to everyone and that they are designed to function perfectly regardless of the device used.
Support
As is the case with all software, whether you are a developer or not, you will need to seek assistance. One of the most pivotal features which a service or product must have is a great support when you need it. So do keep in mind that not every LMS offers the best of support and choose wisely!
Assessment
What is a course without a way to check how much of the knowledge received has sunk in? Different Assessment Tools and a variety of ways with which you can assess the progress of your students is another significant parameter.
Automation
And once you have all courses mapped out and built, you need to opt for automating the learning process, making it easier for you to administer the course but also making it faster and more efficient for your students too. Not only because it will allow them to learn at their own pace but also because you will be able to focus on other important things.
You can get a detailed analysis of the significant LMS features by checking out this very interesting and helpful article by eLearning industry. It is very thorough and it will provide you with excellent background knowledge.
Popular WordPress LMS
The truth is that there are many WordPress LMS out there and here are some of the most popular:
The LearnDash Experience
It is one of the most popular LMS used to create courses, training sessions and to facilitate online learning. So this is what LearnDash is all about.
Why LearnDash?
Created by Justin Ferriman, The LearnDash LMS is one of the most popular plugins in the LMS WordPress Ecosystem. It is constantly evolving to provide its users with incredible features necessary for creating an inspiring learning experience. It plays an integral part in the marketplace because it delivers a great number of much-needed functionalities:
Quizzes

Custom Messages

Drip-feed of your lesson's content

Email Notifications

Group Management of your students

Various Gamification options

Grading made easy

Providing students with Certificates and badges representing their progress and their level

Multiple ways to monetize courses

Social Sharing options

The capability to add a number of integrations to your Online Course and

Easy ways to track the entire progress of all your students
LearnDash is cheaper than other LMS Plugins out there and it is so powerful and intuitive that helps one create the perfect learning experience online. For more information, you can check out this detailed article: https://www.learndash.com/wordpress-course-plugin-features/
Most popular and frequently used Learndash related plugins
What is more, LearnDash is compatible with almost all WordPress Themes available and there are many integrations added to it.
And the list keeps growing. If you are interested in finding out more make sure you check out the Official LearnDash Plugins directory and the very useful Uncanny Owl Plugins delivering some much-needed features.
Resources about LearnDash
You can find extensive Documentation available online. There are numerous useful and detailed videos on the web providing a walk through all the stages of LearnDash implementation, deployment, organization and administration of your Online Courses.
Useful Tutorials on creating your first LearnDash Site
Videos on LearnDash
If you are interested in LearnDash you should subscribe to both channels!
Blogs to follow
Online community
If you wish to dabble with LearnDash one of the wisest things to do is to join the official Facebook Group. The LearnDash LMS Group on Facebook is full of Tips and Tricks. It's a great Hub of knowledge, cooperation, and assistance. LearnDash's Online Community is a very active and very responsive one and you can get great help with all minor and major LearnDash issues. It is one of the best Groups to Join on Facebook.
Your Best Partners for LearnDash
This is what you must consider if you plan to scale your LearnDash WordPress site into a thriving business.
Try our Award-Winning WordPress Hosting today!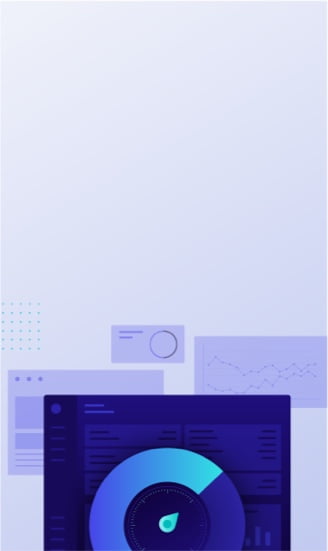 Uncanny Owl, your development and performance expert
People who are interested in LearnDash are also familiar with Uncanny Owl and the useful Toolkits they have created for LearnDash. This Digital Agency from Toronto, Canada, has managed to create a series of helpful tools to enable you to make the most of your LearnDash Site. They specialize in providing solutions for learning platforms built with LearnDash and WordPress. By using their valuable expertise in web development and instructional design they create customized eLearning platforms. They help your eLearning Business grow and thrive as they facilitate a more efficient eLearning environment and a more appealing process for acquiring knowledge.
Find out more about how they work miracles by checking out their site: https://www.uncannyowl.com
What about hosting?
LearnDash sites can become very resource demanding. Especially as more content is added and more users sign up. Courses, videos, photos take a toll on a LearnDash site's performance and they eventually impact the user's experience. As the number of concurrent users increases the sites become much slower and sometimes face outages.
That is when the Managed WordPress Hosting solution comes into the picture as it offers:
The architecture and resources needed to run demanding sites

The scalability to grow as both your website and your business grow

The powerful security and reliability mechanisms necessary to identify and prevent severe incidents
There are many Managed WordPress Hosting providers out there that can cater to your needs. However, Pressidium Managed WordPress Hosting is the provider that can help your Learndash site to thrive, as your site is hosted on a robust, enterprise-level architecture. We go out of our way to make your high volume LearnDash site run smoothly, using our technical knowledge to create the perfect hosting environment. Your LearnDash site experiences better loading speed, better performance, and an improved user experience!
In fact, the benefits of our Hosting Platform are mentioned in this detailed article by Uncanny Owl, experts in LearnDash platform development. This article walks the readers through the process of fine-tuning and tweaking big LearnDash sites and it showcases the improvements those sites had on performance, speed and user experience.
We are proud to host some of the eLearning industry's most popular sites, including:
Bedrock Learning

: A useful online program teaching vocabulary and promoting reading. It is a very popular British platform supporting English globally with an outstandingly growing user base that exceeds 12.000 students.

eLearning Industry

: The largest online community of eLearning professionals with more than 600,000 unique readers per month.
We also take great pride in working closely with Uncanny Owl , leading professionals in the field of custom eLearning platform development.
Undoubtedly, WordPress with its versatility and ease of use is contributing greatly to the steady rise of the eLearning and Online training Industry. We are content to witness how WordPress can power significant educational and eLearning endeavours and to be part of this inspiring Ecosystem. With companies investing in training and increasing their revenue, online Learning platforms and courses built to promote literacy, programs giving wider audiences easier access to valuable educational material.
Start Your 14 Day Free Trial
Try our award winning WordPress Hosting!