The digital marketing industry market is huge and continues to grow year-on-year. In fact, spending on digital advertising alone is projected to reach $701.2 billion in 2023. The bulk of that – $297.4 billion – will be generated in the US, and by 2027, 69% of ad spending will come from the mobile sector. So, it can be a very lucrative market for digital marketing agencies but also a very competitive one.
When it comes to staying ahead of your closest competitors, one thing that can make you stand out from them is how good your digital marketing proposal is. When a potential client sees your digital marketing proposal, they expect to see a proposal that meets their needs and fulfills the requirement of any brief they have provided on what they want to achieve through digital marketing.
Your digital marketing proposal should be well thought out and should tick every single one of the client's boxes. In most cases, it should also go above and beyond a client's expectations and suggest different strategies that can possibly exceed their goals. Just what is a digital marketing proposal and how can you write one that dazzles your potential client and bring them on board?
What is a digital marketing proposal?
A digital marketing proposal that outlines how an agency will meet a client's needs across various channels and using different methods. It can include ideas for advertising (everything from TV ads to social media ads), how you would integrate an omnichannel marketing strategy, and how the agency might improve brand awareness for the client. The digital marketing proposal will be put together by an agency, or in some cases, by any in-house marketing team.
A solid digital marketing proposal should clearly identify the goals set out by the client and what scope of work and overall strategy will help meet those goals. It can include examples of previous work for other clients to show your aptitude and any expertise in particular areas such as SEO. Your digital marketing proposal should also include factors such as pricing and any proposed timeline.
How to Write a Great Digital Marketing Proposal
So, a potential client has contacted you and wants a proposal as to how you would manage their digital marketing. Where do you start? Knowing the right steps to take can mean the difference between failure and success. Here are some steps you can take to ensure your digital marketing proposal is well-rounded and meets all of the client's needs.
1. Discovery
To write a great digital marketing proposal, you need to collect as much information about the client as possible, understand what their goals and expectations are, and know that you can meet those needs. So, the first step to take is to organize a discovery/briefing meeting. This would ideally take place in person but, if geographical location is restrictive, then a video conference will suffice.
The idea of the meeting is to get to know the client and their business (beyond any preparatory research you may have done online) and to see how you can meet their needs. The sort of information you want to collate includes:
Client/brand history. Their mission, vision, and values.
The products and services they provide.
The problems they are experiencing or the goals they have.
Their current and past marketing strategies.
Their expectations from your agency.
What budget they have and the timeline they want to impose.
This information can help you decide if you are a good fit for the client. It's also an opportunity to sell yourself and outline previous brands you have worked with and highlight what successes you have had. In some ways, you can think of this meeting as a 'first date' to see if there is compatibility between you and the client.
2. Write a short introduction
Once you have all the information you need, you can start writing your proposal. If you discover there is anything that you have missed, never hesitate to contact the client to ask for the information that you need. It will likely be the case that you are working from a proposal template, so be sure to find the one that suits you. It can help to look at alternatives to Proposify.
Keep your introduction fairly short. The client will already know a lot about your agency and you should also have given a good overview at any discovery meeting. So, they don't need an overlong introduction that repeats information that they already know or have. Your introduction should include a summary of their needs and a brief explanation (linked to sections) of how you plan to meet those needs and how you will help them achieve, or exceed, the goals that they have set out.
3. Choose a great cover pic
Okay, it may seem trivial to think about a cover pic at this stage but this is the first thing that any potential client will see. Remember, good marketing is about grabbing people's attention and it's no different here. Choose a relevant high-resolution photograph that has a wow factor so they can see that you have put a lot of thought into the digital marketing proposal before they even open the document.
Try our Award-Winning WordPress Hosting today!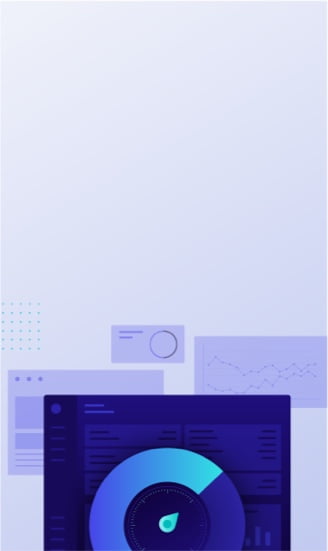 First impressions really do count, so as well as that high-quality photo, you want to keep it fairly simple. There should be a title, for example, 'Digital Marketing Proposal for the Pandadoc Contract Generator', and there should also be an identifier for your agency, such as agency name and logo. Combining these factors can help your proposal stand out before they even read that first page. '
4. List the contents
Depending on the size of your proposal and the potential scope of work, it can help your clients if you have all the contents listed just after the introduction. Certain people in the client's organization may want to focus on specific information. For example, a CFO will want to see what your budget proposals are and what different aspects of your strategy will cost the company. Identifying where the client can find each section can be an immense help.
5. Set out a timeline
While the client may have stated a desired timeline at the discovery meeting, once you look at the minutiae of what is needed to achieve their goals, there may be some changes needed to that timeline. So, you want to clearly set out your proposed timeline, how it fits with their different goals, how you will achieve each goal, and what metrics you will use to measure success.
You won't achieve all goals at once, so set out the different targets such as increased brand awareness and reach or improved conversion rates and when you plan for those targets to be met. Your timeline should include your overall strategy and the separate targets you might use to achieve them. For larger projects, your digital marketing proposal should also identify the people who will be leads on different aspects of the strategy and how often they will provide reports.
6. Be flexible
One problem with digital marketing is that things can change quickly. Trends on social media can change, and new tools may emerge (that might make your job easier). Your digital marketing proposal should thus include a degree of flexibility, both on your part and that of the client. What might seem like a great idea now may become outdated in six months' time, so you should include a note that states that some aspects of your strategy may be subject to change (conditional on client's agreement).
As well as social media trends, there may be other areas where you (and the client) may need a degree of flexibility. For example, you may lose staff and have to outsource (even if temporarily) services such as graphic design. You may then have to submit a graphic designer proposal to inform and advise the client that this area is going to be handled differently from planned.
7. Be clear on content creation
The client may already have dedicated content creators (either in-house or freelance), so you both need to be very clear what your responsibilities are in this area and how it fits with your proposed strategy and tactics. If they are retaining their current content creators, then you need to plan how that content fits with any your agency creates. There also needs to be a high degree of collaboration so that you are both working towards common goals.
Your digital marketing proposal should clearly outline what, if any, content creation tactics you will employ and what you think those tactics will contribute. You need to be clear on the areas where you will create content and what will inform that content. This part of your proposal should cover everything from simple social media posts to more complex and informative blogs or even how email marketing could benefit the business. It should also include how you will utilize old content, something that many clients will value, as well as identifying guest bloggers who can bring something to the table.
8. Regular reviews
Not only do things change, but clients want to know how your plans are progressing. Your digital marketing proposal should include a review framework that identifies who the points of contact or leads for your agency are, who will be responsible for supplying updates on any progress made, and how often you will update the client.
While some information can simply be sent by email, it can also help to have regular review meetings (again, either in person or via video call) to discuss any issues or if you feel that a particular tactic is not working and you want to change course. These reviews can ensure complete transparency of the work you are doing and instill confidence in the client.
9. Include evidence
It may be the case that the client found you via a search engine or perhaps you were recommended to them. However they found you, you want to include evidence that your agency is competent and efficient. That evidence can take a number of forms; it could be a testimonial or review from a former client or an extract from a case study (or an external link to the full study).
The aim is to show the client your previous record of success and to persuade them you are the right agency for the job. However, brevity can be important here, and it is better to include a few 2-3 line testimonials than a lengthy case study that they may not want to read in full.
10. Pricing
It doesn't matter how great your services are, your potential client may be constrained by their budget. This is why it's important to get at least a rough idea of their budget at that initial discovery meeting. The other thing to remember is that while you want to be as competitive as possible, you also don't want to undervalue your service and you definitely want to male some profit.
This is an area you need to consider carefully. How many hours will the project take up? What sort of costs will you incur over the lifetime of the project? You can decide on various options, from a monthly fee to a price for the project as a whole. You also need to think about any 'extras' such as bonuses for achieving targets ahead of your timeline or penalties for overdue delivery. With a good digital marketing proposal and a great pricing strategy, your client may soon be ready to sign a contract, something that can be done in person or you can use a digital signature online service.
The Takeaway
The digital marketing sector is not only competitive, it can also be very cutthroat at times. That's why you want to ensure your digital marketing proposal stands out from the rest and answers most, if not all, questions the potential client may have. It should certainly address all the points raised at the initial discovery meeting.
You need to be able to think outside the box and suggest solutions to problems even the clients may not even see. For example, you may want to suggest moving to managed WordPress hosting, something that can offer reliability and scalability and can improve sales results for an e-commerce business. If you approach your digital marketing proposal carefully, then that lucrative contract may be yours to win!
—–
About our Guest Author: Yauhen Zaremba is the Director of Demand Generation at PandaDoc, all-in-one document management tool for almost all types of document including this PandaDoc home repair contract template. He's been a marketer for 10+ years, and for the last five years, he's been entirely focused on the electronic signature, proposal, and document management markets.
Start Your 14 Day Free Trial
Try our award winning WordPress Hosting!