In Part 1 of our series 'Life & Work During the Coronavirus Epidemic' we are going to take a look at how remote teams can communicate and work with one another. Specifically, we'll look at a few of the tools that can be used to stay in touch with your team or even your customers.
It wasn't long ago that the bulk of communication between team members was done via email. But email quickly got out of hand! How many of you have read an 'Inbox to zero' article and wished your email inbox wasn't completely overflowing? You're definitely not alone!
Email is manageable when you are just communicating with one other person but the moment you need to CC someone in and that email thread starts to get complex it becomes almost impossible to maintain a coherent conversation. Throw in some attachments and everyone loses the will to cope very quickly!
So, with many of us working from home for the foreseeable future it's a great opportunity to modernize how you communicate with colleagues and how you all track tasks to be done. This means making the leap away from email and to-do spreadsheets that are shared on an internal server and embracing a new breed of communication technology. Let's take a look at some options.
Team Communication
We've got three products that could totally revolutionize the way you work. Meet Slack, Twist and Zoom.
Slack
Slack has been dubbed an 'email killer'. It is an online service that allows team members to communicate via a mixture of Direct messages and Group chats. Think of it almost as Whatsapp for businesses. Instead of messy email threads that get lost within a few days, Slack provides a home for all your business conversations.
To get started register an account for your business and sign up everyone in your team. You'll see a list of team members from within your account and have two choices. Either communicate directly via a 'Direct Message' or setup a 'Slack Channel'. Channels are designed for team members to be able to collaborate in real-time and in a way that allows everyone to stay in the loop.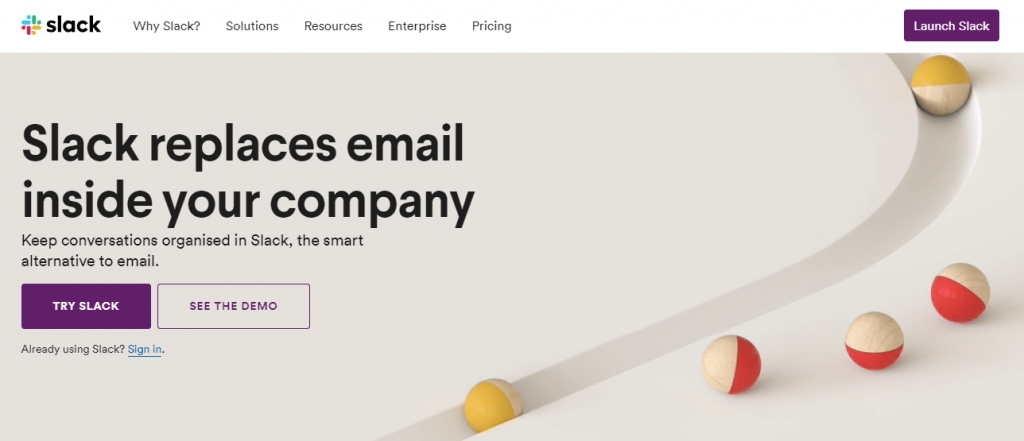 You can setup multiple channels and just join the ones you need. So, you might have a marketing team. Setup a marketing channel and just assign team members to this channel. Now, rather than a mass of emails flowing between the marketing team, everyone can see each other's messages at a glance. Even better you can upload files to Slack AND all conversations within both channels and direct messages are preserved. This means you can simply scroll back to see what was said at a previous date and time. It's a fantastic feature (who hasn't spent hours hunting down an elusive email that contains some critical info?!). With Slack those days are gone.
Need a private conversation with a team member? Then a Direct Message gives you that option.
Finally Slack allows both voice and video calls to be carried out from within the platform. These can be group chats with up to 15 participants. So, when writing a message just won't do, simply open a call (audio or video) and away you go. No additional subscriptions or apps needed.
Slack's share price has shot up since the outbreak of Coronavirus due to its popularity. If you fancy trying it out for your team then head to slack.com to give it a go.
Twist
Twist is designed to achieve a very similar outcome to Slack; namely allowing teams to communicate without email. And it does it really well.
Twist however actually sells itself as an alternative for those who find Slack too distracting.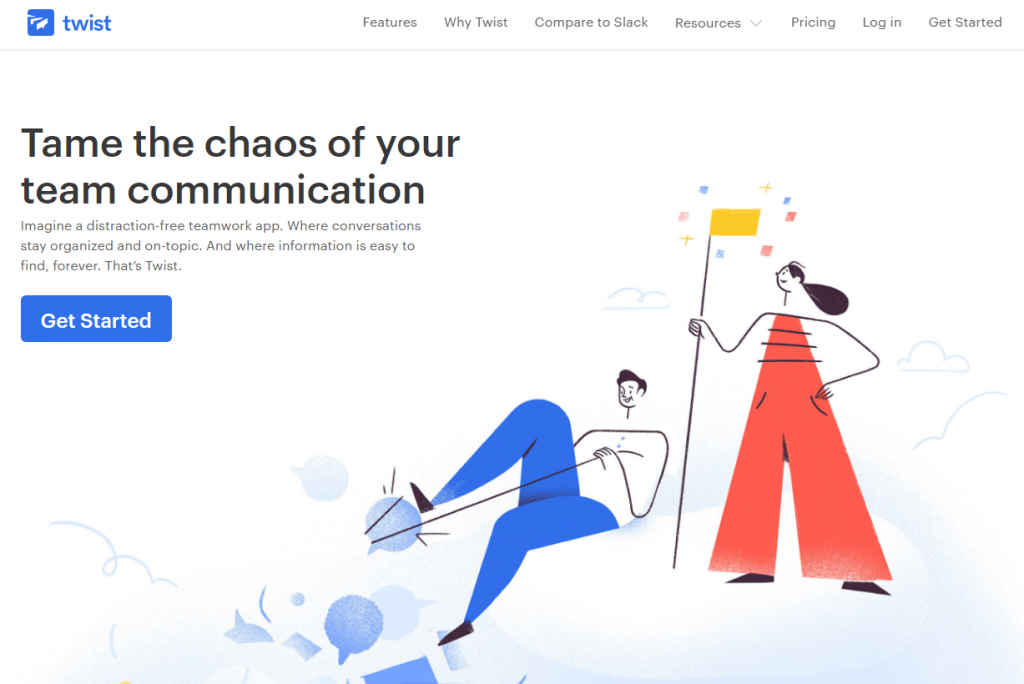 One of the common complaints with Slack is that it's 'always on'. Because messages are instant and, in some companies you can end up belonging to a lot of different channels, Slack can sometimes seem overwhelming.
Twist aims to do away with this by placing less emphasis on the immediacy of communication within Slack. It allows users to 'take their time' to review messages and the handy Inbox feature means you can be confident you haven't missed out on anything.
Try our Award-Winning WordPress Hosting today!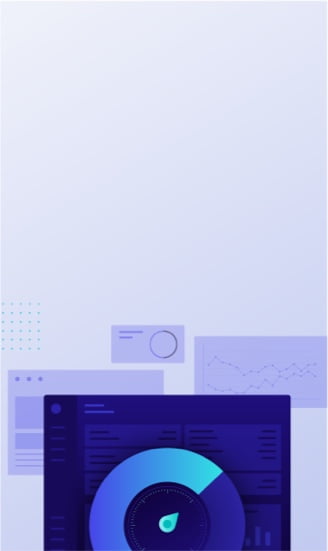 It's a great product. Designed by the same people who also develop Todoist (a task list app), you can be confident it will be well maintained and offer the robust functionality your business needs. It also integrates really well with Todoist as an added bonus making it the perfect choice if you're using this currently.
Twist doesn't, however, offer in-app calling or video conferencing meaning you'll need to use a third-party app like Zoom.
Despite its apparent limitations, Twist is simple by design. It does one job, keeping lines of communication clear among team members and does it really well. Take a look at twist.com
Zoom
Finally on our list of communication tools is another 'hot' app called Zoom. Zoom, like Slack has experienced a massive surge in interest thanks to the need for people to communicate remotely. It is a video conferencing tool that allows anything from two up to hundreds of participants to engage in a remote video call via one of their many apps (e.g Desktop, iPhone app etc.).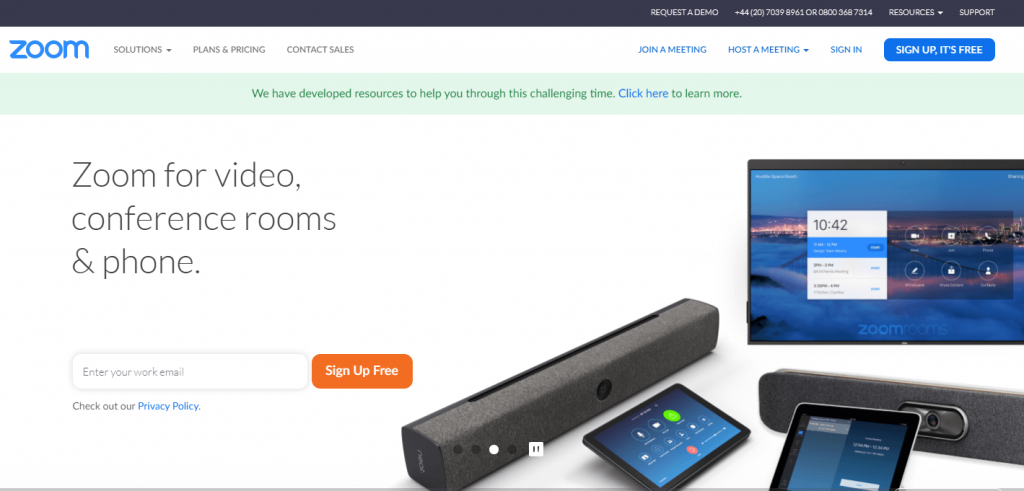 There are lots of products that offer video conferencing (as mentioned, you can setup a video conference for up to 15 participants from within Slack) but for sheer slickness, Zoom is hard to beat. The fact it can handle hundreds of participants also makes it an ideal choice for those who want to hold seminars or workshops.
So, if you need to hold a video call with a group of colleagues, Zoom offers an easy and affordable way to do so. Check it out at zoom.us
Team Tasks
Communicating with your team is one thing, keeping track of who is doing what is quite another! Somehow when you can pop into a colleague's office for a chat or pass the time of day over lunch it can be easier to stay on top of what is going on, what you need to do and what has been delegated elsewhere. From the splendid isolation of a home office though it's much easier for jobs to slip through the cracks.
To avoid this you need to use a team task manager. We actually wrote a detailed article on three of the best, Asana, Trello and Todoist a while back. So, rather than go into too much detail here, head to this article to take a look.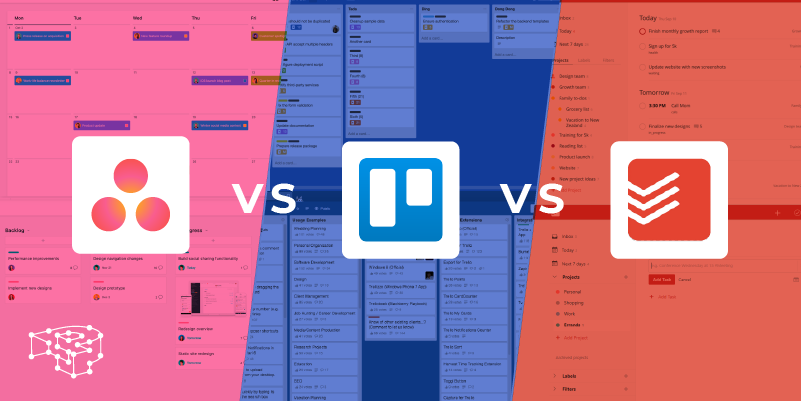 Although using a Task manager can see a little daunting initially, believe us, it makes all the difference. Plus it's; super satisfying to see tasks get ticked off and also gives you a surprising amount of mental clarity when you know you haven't forgotten (or won't forget) to do a vital task. When you get in the habit of adding tasks to a task manager it quickly becomes a regular part of your day-to-day admin and one that will make you and your team that much more efficient.
Tomorrow we're going to be looking at ways of sharing information remotely, including how to communicate ideas on-screen when you can't do it face to face.
In the meantime from us all at Team Pressidium, stay well!
Start Your 14 Day Free Trial
Try our award winning WordPress Hosting!