It's no secret that at Pressidium, we're on a mission to raise the bar in quality hosting. We don't believe in making stuff complicated, when it can be a whole lot simpler. Why make it so difficult for customers to choose a quality hosting plan? It's not rocket science, yet with the many options out there, you need a degree just to decipher it all.
In our previous article, we tried to help our customers understand what we offer. We delved into what our Enterprise Architecture model means in plain English. We explained how it works, so you could get a rough understanding of the benefits.
Today we're stepping back a gear and looking at why you'd want Managed Hosting. Why should you choose it over standard hosting? How will it impact your website and what benefits do you gain from making that switch?
Let's begin by asking the first, fundamental question – what is managed WordPress hosting anyway?
Why Choose Managed WordPress Hosting?
Of course we're biased. We think Managed WordPress hosting is the bees knees. Compared to budget solutions it makes sense. Yet it's not always easy to see the benefits at first glance. Why shouldn't you just go for the cheapest option available?
Regardless of better security, speed and expertise, it boils down to one thing. You get what you pay for. If you pay a few dollars, expect the same value back in your service.
Try our Award-Winning WordPress Hosting today!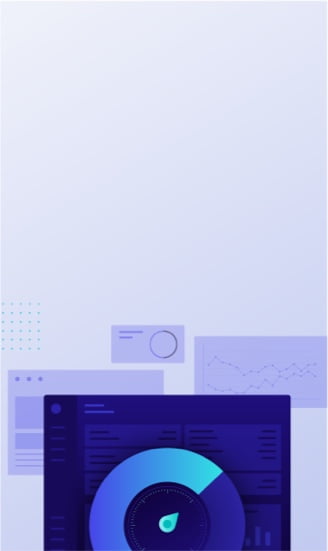 If you were buying a family car, you wouldn't go for the cheapest option. You also wouldn't maintain it yourself on the off-chance it stays in one piece. You'd want to be confident it would keep you and your family safe. So you'd buy something modern. You'd also pay a reasonable amount to have someone keep it in working order.
It's the same with Managed WordPress Hosting. You're paying a premium to keep your online real estate secure. You're ensuring it performs at its best. And you don't want to do all the work yourself.
Comparing Standard Hosting with Managed Hosting
Let's take a moment to examine some of the differences between these two options. Plus, why we think a managed host is a smart choice for any serious WordPress user.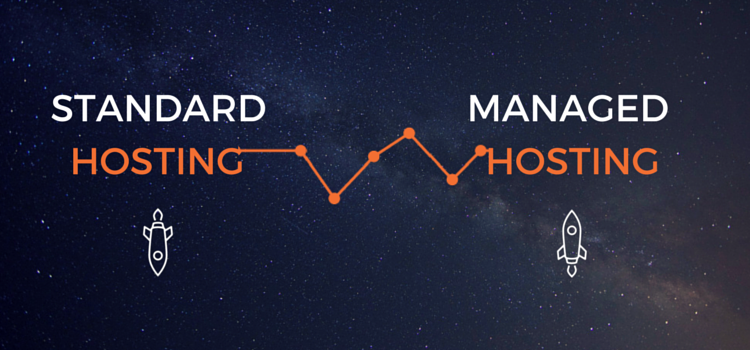 It's Hassle Free
Whatever needs doing, we'll take care of it. From migrations and upgrades to backups and optimization. We ensure everything's running like clock-work behind the scenes. Standard hosts leave this up to you. This takes you away from what you love doing and uses up your valuable time.
Managed hosting gives that time back to you. We deal with the complex technical stuff, so you can carry on creating.
Security Is A Priority
If you're on a shared host, think about the time you spend backing everything up. Things like managing security plugins and worrying about the latest hack attack. It's a headache and a disaster when your site is eventually compromised.
In comparison, there's a slim chance this would happen on a managed WordPress host. We're always scanning for security breaches, blocking them before they manifest. If on the off-chance you do get compromised, we'll take care of it. Free of charge.
It's Much, Much Faster
While cheap hosts cram site after site onto one server, we're providing state-of-the-art technology. This gives you plenty of room to grow and expand.
Host your website with Pressidium
60-DAY MONEY BACK GUARANTEE
SEE OUR PLANS
We tune our servers to WordPress and we use load balancing, distributed solid state storage, grid computing, database clustering and our own multi-layer adaptive caching, a combination of technologies to improve performance. This means no more caching plugins with confusing settings, and for larger sites, no need for complex database plugins either. You'll experience much faster speeds, resulting in a better pagerank. Because let's face it, Google loves a fast website.
We're Humans And You Know It
When was the last time you called your host because you had a problem or your site was down? What kind of experience did you have? Regular hosts always seem to be super busy. If you're not waiting on hold, you're talking to a machine instead of a human being. Then there's the hoops you have to jump through to finally get some answers.
Managed hosting is nothing like that. We're always available to help. We're WordPress experts and are here to support you regardless of the problem.
Pressidium vs The Cool Kids On The Block
It's a question you're bound to be thinking right? Of all the popular managed WordPress hosts around, how are we any different?
The answer's simple: we're not the cool kids.
We're not interested in popularity contests. Think of us as the nerds from high-school. We programmed in our spare time instead of partying. Our devotion is to our customers, our platform and the wider WordPress community.
In true nerd style, meet a few of our imaginary friends. They're going to share why they're using Pressidium and how they're reaping the benefits of truly premium Managed WordPress Hosting.
Which one is most like you?
Joe Blogs – Serial Blogger
Meet Joe. Joe's an owner of four different WordPress blogs, in various niches. He's found a great way to earn a living online. Part of this includes affiliate marketing. For his efforts to be effective, he relies on SEO to get his articles seen in search results. Speed helps here as it has an impact on his rankings. His blogs need to load in under 3 seconds to be effective.
Joe hosts his sites on a $3 per month shared hosting plan, but has already had to upgrade to handle more traffic. Maintenance takes him ages because he's not that technical. A few times he's found himself with a broken site he doesn't know how to fix. Server speeds aren't great either, despite his best efforts to optimize things. His host also takes ages to respond to issues, most of which he has to find a solution for himself.
Switching to Pressidium would change everything for Joe. Our multi-tier architecture means he'd no longer be crammed on to an overcrowded server. Infinite scalability would provide a way for his blogs to thrive without breaking. The technical stuff would be taken care of for him. Forget about backups and updates – we do all of that. Furthermore super-fast speeds would help to improve his page rank, helping him make more money.
Dee Ziner – Freelance WordPress Developer
Now say hello to Dee. Dee would love using Pressidium's staging environments as her personal playground. She'd get to test her designs in a secure environment, before pushing them onto live sites. It would save her so much time without having to shift multiple files from one location to the next. Instead she could simply click a button. It would also prevent silly mistakes that would normally take even more time to fix.
Dee wouldn't need complex server and application knowledge either. Our DevOps teams configure Pressidium servers for optimal performance. There's also managed auto updates. This means Dee would always be running the most up-to-date and stable version of WordPress. This is something that's key to keeping her clients happy. Updates are always tested for compatibility before rolling them out too. She'd no longer need to iron out the inevitable bugs she usually finds after each WordPress upgrade.
Dee's favorite Pressidium feature would be our Multilayer Adaptive Caching which delivers high-speed performance. Why? Because her sites would be faster and she wouldn't need to configure caching software. She could get on with developing and taking care of her clients. Dee would know she's in safe hands, so she could rest easy and do what she loves.
Bob Agentur – A busy Design Agency Project Manager
Last up is a gentleman we'll call Bob Agentur. His agency manages hundreds of websites. It's vital to him, that his agency has a solid maintenance system in place. They've used managed WordPress hosts in the past. Most couldn't cope with their level of demand. They've even had compatibility issues which has made them look bad in the face of their clients. This meant Bob Agentur and his agency had to put in extra effort to ensure their customers could feel secure.
Moving to Pressidium would save his agency hours of work doing this. It would remove the burden on his agency's finances and resources. They would no-longer have to bring in extra staff to manage the technical workload. Everything would be done efficiently from within the managed WordPress dashboard. This includes mass configurations without any downtime for their customers. Bob wouldn't care about scaling any of his customer's sites, knowing safe that Pressidium Pinnacle Platform does this automagically for him.
Simply put security wouldn't be an issue so their customers would be happier. Mass maintenance would be easier so their staff would be happier. Any scaling for sites would be done automatically and transparently behind the scenes. It would remove the all too common burden of migrating customer sites with growing traffic, to larger servers. It would also cost the agency a whole lot less in time and money, helping them to prosper.
We Put Partners Before Profits
All nerd-isms and technicalities aside our message may seem a little unconventional. Why on earth would we be providing so much, for such a low price? It's a message that explains why we do this. Why we strive to over-achieve and provide the best we have to offer.
Here's why:
We want you to succeed.

Our dedication to providing quality extends beyond our platform.

We want your website, your business, your agency to prosper.

We want to revolutionize how people look at the hosting industry in general.

We want to set the bar to high standard.

This standard will benefit every single WordPress user.

We have an ongoing commitment to keep up with the best, cost-effective solutions.

We do this so we can pass those savings on to you.

We want to share our knowledge with those people who will benefit the most from it – you.
One thing we can promise you is this. Joining our revolution will be the start of a beautiful relationship and we'll do everything in our power to ensure you're not disappointed.
Start Your 14 Day Free Trial
Try our award winning WordPress Hosting!