Did you know that 90% of customers rate getting an 'immediate' response (defined as a response in under ten minutes) as important or very important when they have a customer service question? Speed of customer service is undeniably a significant factor when it comes to helping ensure your customers enjoy a good experience with your business and one of the most effective ways to deliver this is through live chat on your website.
What used to be tricky to implement, live chat is now pretty effortless to setup on a WordPress website thanks to some great live chat plugins on the market. With it never more important to ensure your business offers the best possible service, setting up live chat could be the ideal way of getting ahead of the competition.
Let's take a look at the top five live chat plugins available for WordPress today.
Live Chat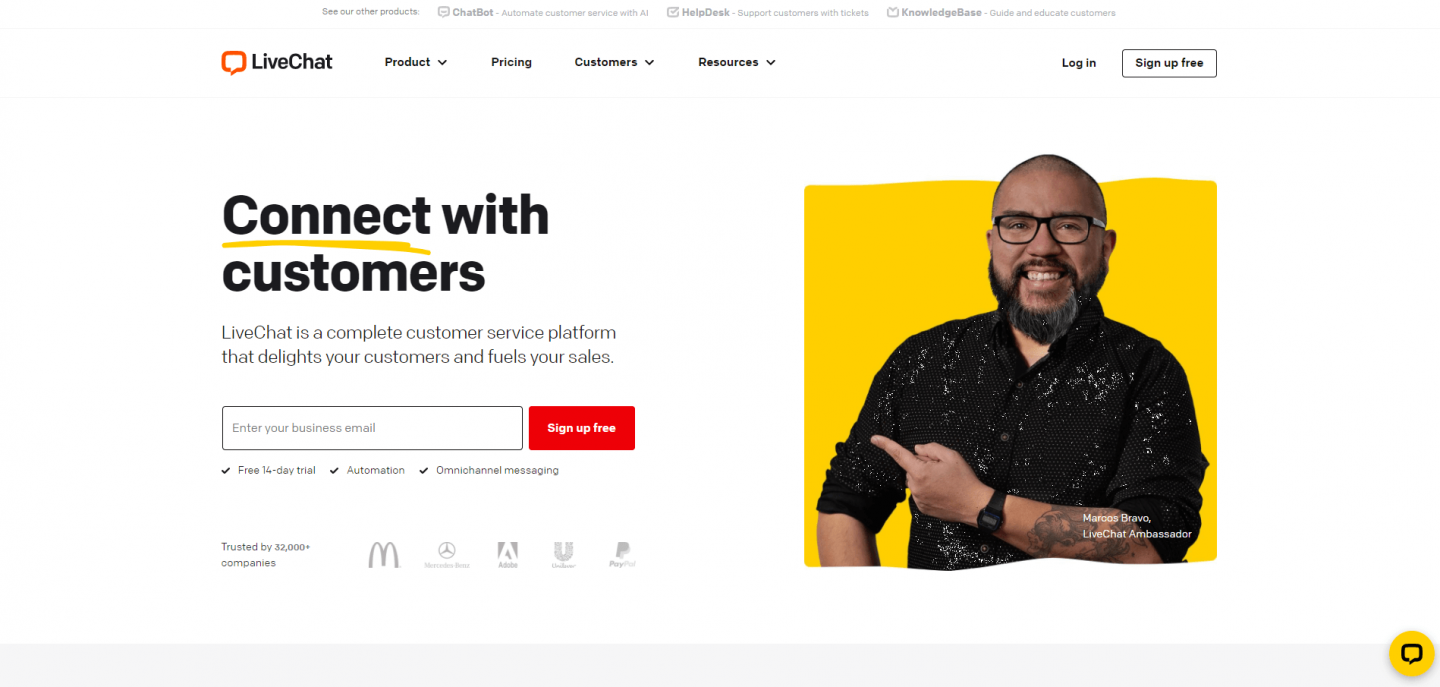 If there was an award for the most on point business name then it might just have to go to Live Chat! Live Chat is a sophisticated, live chat solution that has been around for some time now. Their product has been continually refined over the years and offers a super quick way to add chat functionality to your WordPress website by way of a quick to install plugin.
Not only does their system offer a refined user experience for customers, it just as importantly includes a refined operating portal for you and your team enabling you to handle multiple incoming chats with confidence. One stand out feature of Live Chat's system is the ability to add live chat functionality to multiple websites and to brand each of those chat interfaces differently. Clearly it would be nightmare trying to manage chats from multiple websites if you had to log in and out of separate systems (in reality you'd have to have separate devices logged into each account). Live Chat solves this issue at a stroke. Brand and install a live chat widget on different websites and then you're free to handle these chats from one user interface.
Unlike some live chat solutions that offer a free plan, you'll need to choose a paid plan from the outset (beyond a free trial). Their Starter plan offers a good range of functionality and costs $19/month. If you want more features (including the multi site chat option we mentioned above) you'll need to bump up to the Team plan which runs at $39/month per user.
Tawk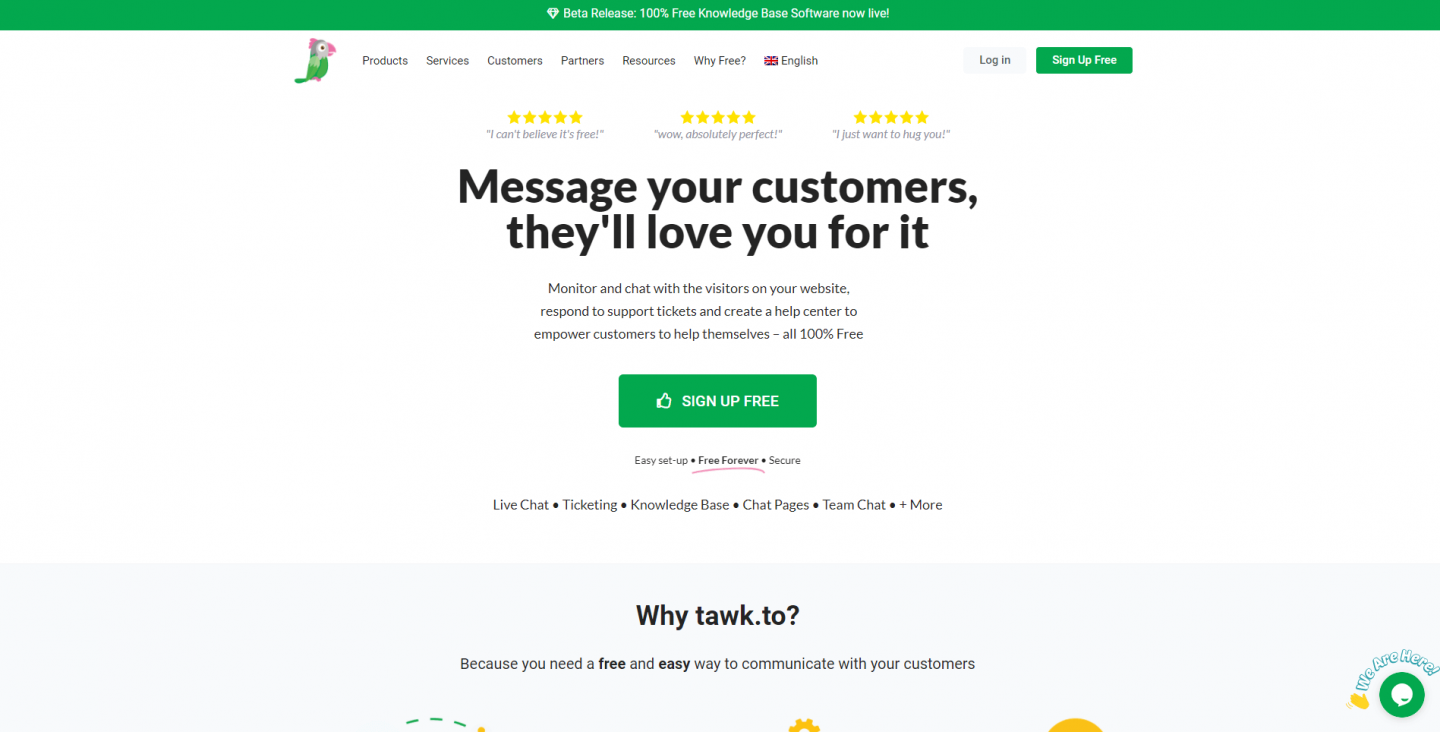 If you're just dipping your toes in the world of live chat and not sure if you want to spend any money on it yet, then Tawk might just be the chat solution for you. Described as '100% free love chat software for your website', Tawk definitely delivers a truly viable, free live chat system that can be quickly deployed to your WordPress website using their plugin.
What really impresses us about Tawk is the quality of the system. For a free product (and one that has remained free for several years now), Tawk really does a great job of delivering a great chat experience for both your customers and your team. Tawk is not only free, but according to their data, they are the Number 1 Live Chat solution available today with a 20% market share. A staggering 1.7+ Billion people interact with a tawk.to widget each and every month. Unbelievable!
In addition to offering an awesome Live Chat widget, they now also have a free Knowledge Base system that allows you to quickly launch a self help knowledge centre for your customers.
Screets Live Chat Unlimited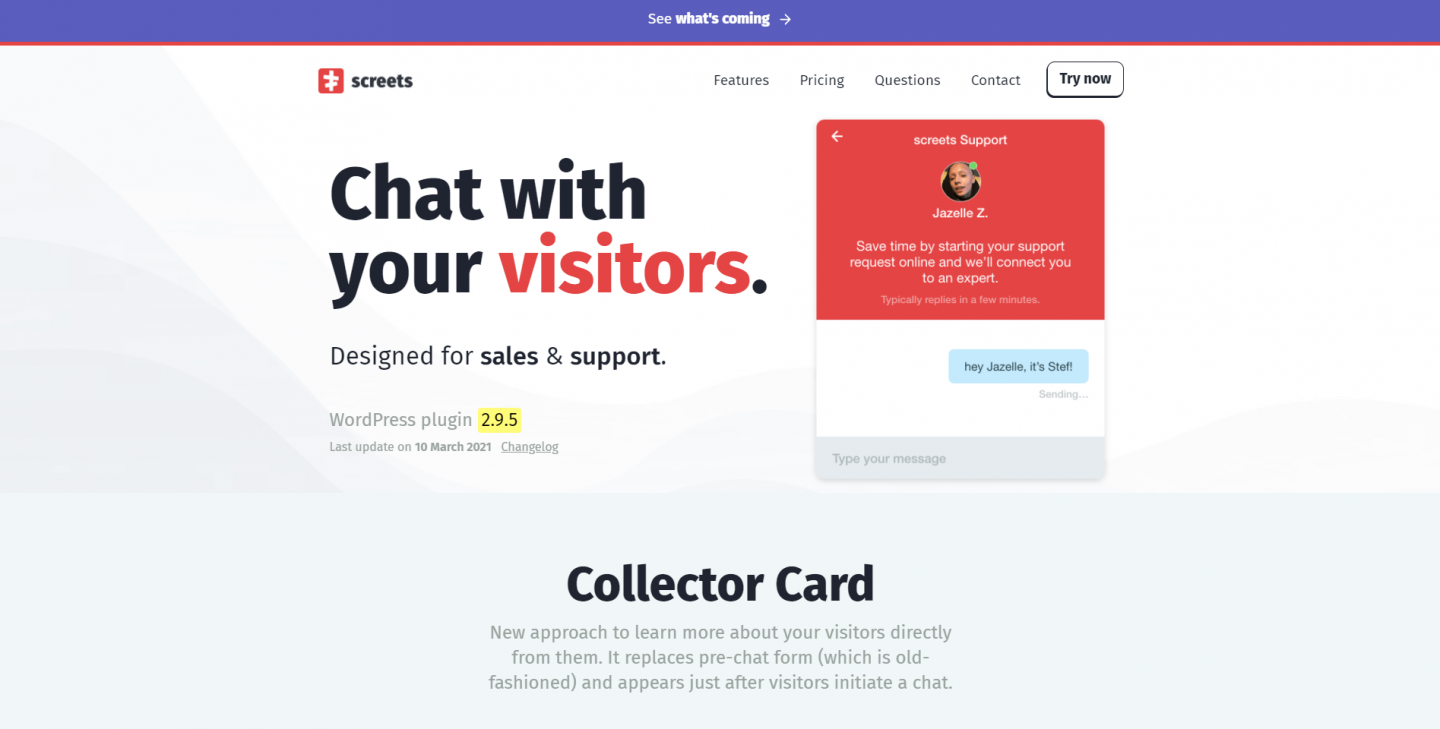 If monthly fees for services aren't your thing then you might want to check out Live Chat Unlimited by software developer Screets. This stand alone WordPress plugin is available for a one time fee of just $25 for use on a single website.
The chat interface is modern and well designed and includes a more sophisticated data collection system whereby the chat box only asks for things like your customer's name AFTER the chat is initiated. The aim of this is to make it as quick and easy as possible for the customer to launch a chat with you.
Try our Award-Winning WordPress Hosting today!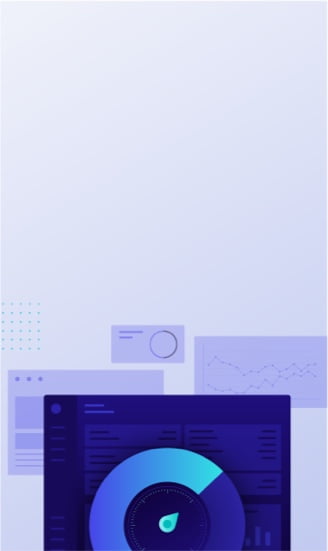 And, if you're not around to take a chat, then a neat 'We're Offline' form pops up if someone requests a chat. The data entered on this form is then emailed to you so you can take up the conversation with the customer over email instead. Visitors can also see their past conversation history with you via the chat widget.
Tidio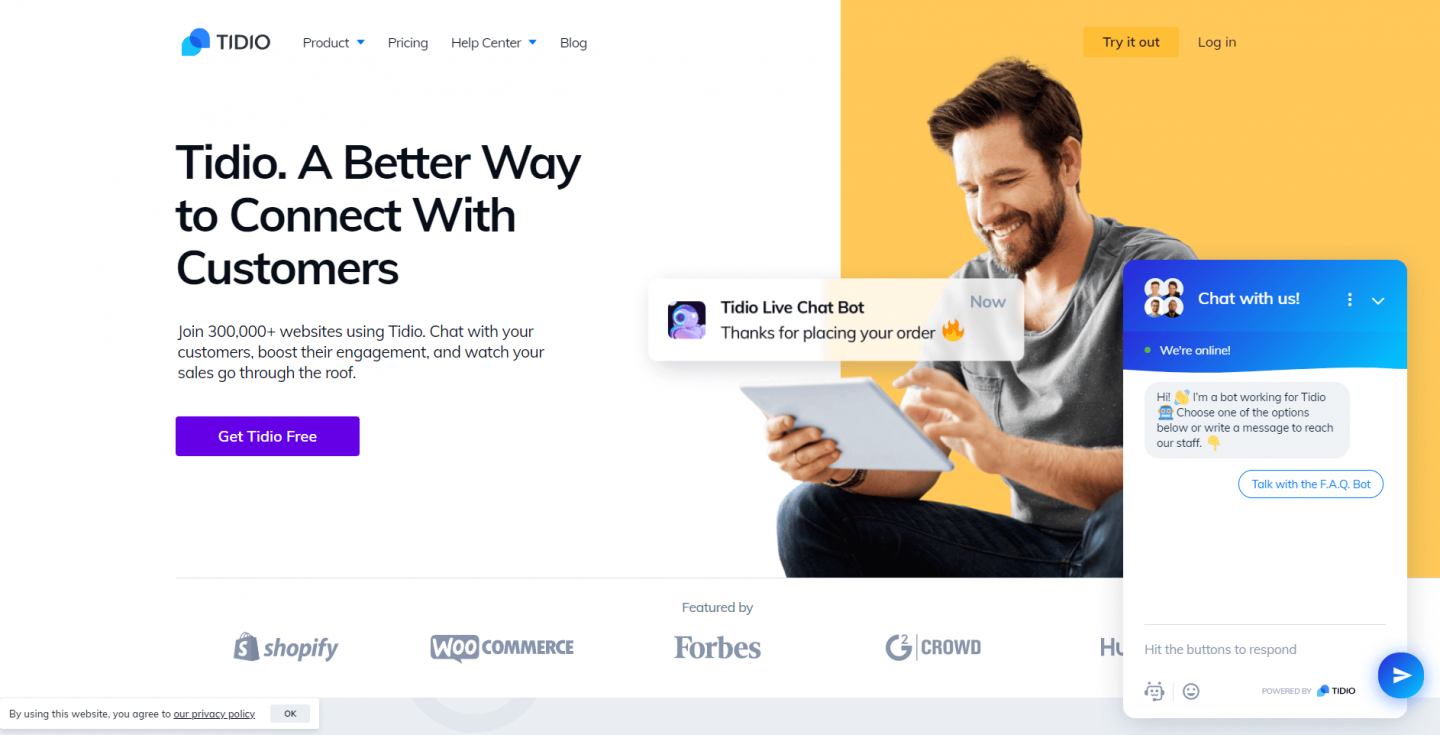 Tidio is another excellent live chat system for WordPress. We love their chat window design which is truly slick. And as a bonus, Tidio offer a super generous free plan which includes up to three agents and unlimited chats with visitors.
Tidio is impressively quick to install – just head to the WordPress repository to download their dedicated WordPress plugin. Once you're setup you can crack on with chatting with your visitors via the Tidio web portal or, even better, via their iOS or Android mobile app. Using a mobile app is a great way of helping ensure you can keep chatting with your customers even when you step away from your desk and is a feature we really like. It's even more impressive that this function is available considering the service is free.
The live chat system is also cleverly integrated with a chatbot. The chatbot can do some of the heavy lifting for your team by answering simple questions automatically. Opinion is divided on whether or not chatbots are a good idea but that's not stopped a huge number of businesses deploying them. If you'd like to do the same but equally want to offer live chat alongside a chatbot then Tidio could be the perfect solution.
Moneypenny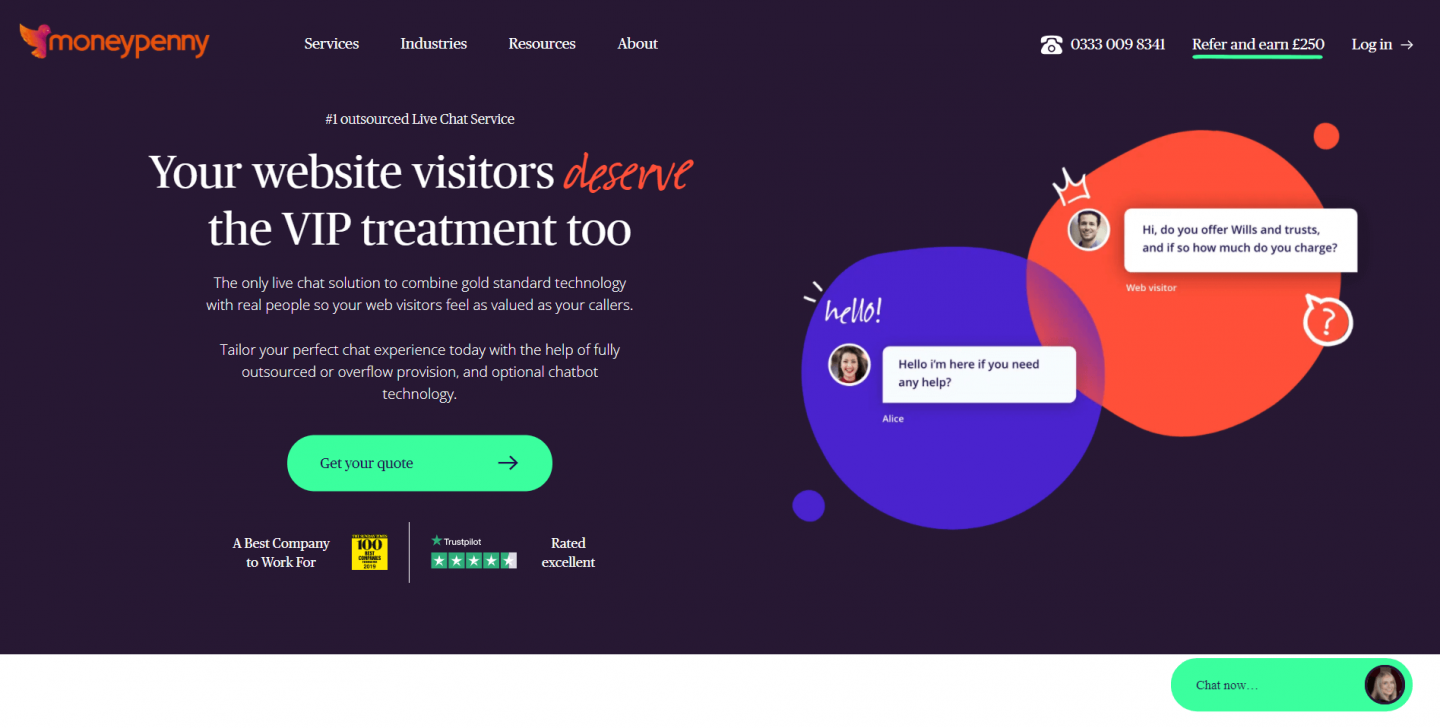 One major issue that can put businesses off the idea of using live chat is that they don't always have the staff availability to handle real time conversations with their customers. A common complaint among customers when they visit websites that have a 'live chat' option is that there is no one actually available to help them! This in many ways can be worse than not offering chat at all.
Moneypenny is a UK based business that aims to solve this problem by offering a fully outsourced live chat service. Not only do they provide the chat software that is branded to suit your business but they also provide the team to handle the chats on your behalf. Their agents are available 24/7 meaning there is always a real person ready to help your customers no matter what the time of day is.
Sometimes though, you're going to want to handle chats with customers yourself. Moneypenny have this covered by giving you and your team full access to the chat interface so you can step in and handle chats whenever you're free. But the moment you're unavailable, their team will seamlessly step in and handle the chat on your behalf. This means no more annoying 'Sorry, we're not available to chat right now' messages for your customer.
Start Your 14 Day Free Trial
Try our award winning WordPress Hosting!