The internet has well and truly opened up the entire world to the ambitious entrepreneur. No longer are business owners constrained by geography. Through the power of the web, they can market their wares to prospective clients and customers across the globe.
With the sweet, however, comes the bitter. In this case, it lies in the reality that business owners seeking to capitalize on the seemingly infinite market reach of the web will also inevitably find themselves contending with literally billions of other web pages for the attention of their target audiences.
This means that business owners must be incredibly savvy in their tech strategies. More specifically, they will need to ensure both that their web content is highly accessible to a diverse audience and that it's actually going to be found, amid a veritable ocean of competitors, by that target audience.
In other words, they're going to need web content designed for web accessibility as well as SEO. This article examines the important connection between web accessibility and SEO and discusses how accessible web design actually benefits SEO.
What Is Web Accessibility?
If you've been around web tech for a while, then you're probably already quite familiar with the concept, if not the practice, of search engine optimization (SEO). In a nutshell, SEO refers to the practice of web design with an eye toward ensuring that the content may be easily found on a search engine results list.
A principal goal, for example, is to have your content end up in the first few pages of a Google search. After all, the further down on the results list your company appears, the less likely prospective customers are to find you.
Web designers use a host of techniques to increase the likelihood that their content will land on the first few pages of an internet search, including using SEO keywords, anchor texts, and descriptive meta titles.
Perhaps not surprisingly, many of the same or similar techniques used in SEO can also be found in accessible web design. Just as SEO is intended to help prospective clients find you in an internet search, web accessibility is designed to ensure that your content is highly functional for all users, regardless of their particular needs.
Try our Award-Winning WordPress Hosting today!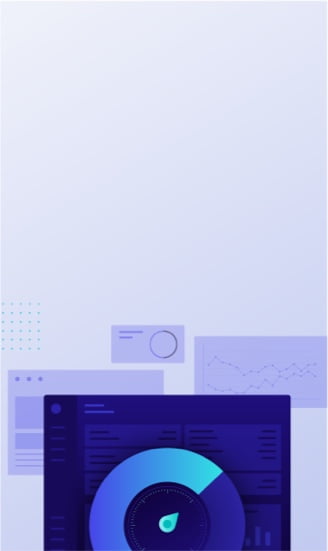 This includes ensuring that your web content is accessible to end-users with sensory, mobility, or cognitive differences. The ultimate goal is to provide a user experience for viewers with impairments that is equivalent to the experience of those without impairments.
For instance, video captioning and transcriptions can be used for viewers who are deaf or hard of hearing. Conversely, alt text may be used to describe images for visually impaired audiences using screen readers,
The Connection Between SEO and Web Accessibility
One of the most important benefits of web accessibility for SEO is that accessible websites enhance user experience and open up the content to a much larger and more diverse audience.
Even something as seemingly simple as introducing multilingual capacities in your content can improve user experience and expand the target audience. When the translations are strong and appropriate for the content, then you'll not only be increasing accessibility but you'll also be doubling your SEO power.
In addition, web accessibility is also an increasingly important criterion in search engine algorithms, particularly those used by the granddaddy of them all, Google. For example, the use of breadcrumbs can help end users with cognitive impairments to navigate and use your content.
At the same time, search engines can use these to more accurately assess your digital marketing efforts, and, thus, more effectively direct researchers to the appropriate website. This will increase the odds of your prospective clients finding you, and may decrease bounce rates on your web pages, which can also improve your search engine rankings.
With more businesses going digital, the ability of prospective clients to find your web content is increasingly important for your company's success and even its survival. Not investing in the technology you need to ensure accessibility and accommodate the needs of a diverse clientele doesn't just limit your market reach but it may well open you up to legal liability under the auspices of the Americans with Disabilities Act (ADA) and/or the European Accessibility (EA) Act.
To leverage the incredible market potential of both accessible web design and SEO, however, it's critical to align the two. For example, using descriptive titles and headings that are SEO keyword and phrase-focused will help end users with impairments navigate the content, absorb the information, and enjoy a better user experience, while at the same time, it will support web crawlers in analyzing and indexing the content.
Similarly, providing alt text for images and transcripts for videos not only makes them functional for those with visual and hearing impairments but also turns this content into SEO tools, increasing the likelihood that search engine algorithms will recognize the content and, in turn, boost their search engine rankings.
The Takeaway
No matter how superb your business's web content may be, it will never serve its purpose if your target audience can neither find your content nor access your material. However, by aligning web accessibility and SEO, you can reach a far wide audience while boosting your search engine rankings. This, in the end, will enable your company's web content to stand out from a sea of competitors.
—–
About our Guest Author: Katie Brenneman is a passionate writer specializing in digital marketing content. When she isn't writing, you can find her with her nose buried in a book or hiking with her dog, Charlie. To connect with Katie, you can follow her on Twitter.
Start Your 14 Day Free Trial
Try our award winning WordPress Hosting!