As a business owner myself who runs Learn Local SEO, I know first-hand just how vital a website is to a business. This of course applies even more when the business is fully digital. Many businesses will opt to build their sites using WordPress, perhaps spending $thousands to create the perfect website. But less thought is often given to the hosting used for these sites and the costs involved to the business if the website was to crash or load slowly. The solution to many WordPress-related issues could be Managed WordPress Hosting.
In this article I'm going to run through the top ten things that I feel make managed WordPress hosting the best choice for any business running a WordPress website and why it's well worth the investment.
1. Faster Loading Speeds
Did you know that for every 1-second delay in your site loading, customer satisfaction falls by 16%? And, if your site takes more than 4 seconds to load, 1 in 4 people would abandon it? No business can afford to lose customers in this way. High-quality, managed WordPress hosting though can help ensure your site loads quickly which in turn can directly affect your bottom line.
Expect to see things like caching deployed for example. Caching is a type of technology that stores website data in temporary memory, so it can be accessed more quickly the next time a user visits your site. This can help reduce page loading times, which can improve the user experience on your website.
In addition to caching, managed WordPress hosts often offer other performance enhancements, such as content delivery networks (CDNs) and optimized servers. These features can also help your website load faster and improve the user experience.
2. Predictable Costs
Small businesses in particular need to budget. Managed WordPress hosting can help in this regard by letting you fix the cost of your hosting. As long as you choose the right package at the outset and don't experience massive upticks in traffic (that would require you to upgrade to a more powerful plan) you can be confident you're not going to be hit with unexpected hosting bills.
In addition, many managed WordPress hosts offer discounts if you sign up for a longer-term plan. This can help you save money on your hosting costs over time.
3. Extensive technical and customer support
It's hard running a business! There are 1001 demands on your time. It's unlikely you will have the bandwidth required to throw in website hosting troubleshooting to all of this! With managed WordPress hosting, you'll have access to expert support from WordPress professionals. These experts can help you with anything from choosing the right plugins to troubleshooting website errors.
In addition, most managed WordPress hosts offer 24/7 support, so you can always get help when you need it. This can be a valuable resource for small businesses that don't have in-house IT staff.
Try our Award-Winning WordPress Hosting today!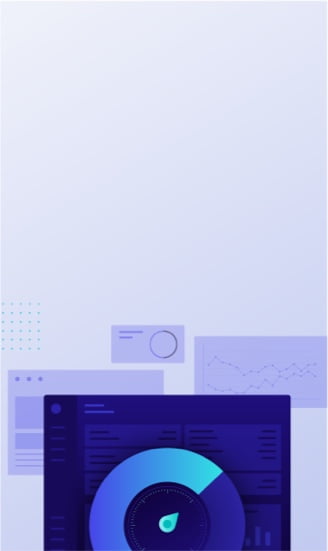 It's also crucial that the right support is available when you need it so you can avoid costly website downtime.
4. Scalability
As your business begins to take off, it's important that your website hosting can accommodate your growth. With managed WordPress hosting, you can be confident that your site will be able to handle an influx of traffic as your business expands. This scalability is one of the main reasons why managed WordPress hosting is the best choice for small businesses.
With traditional website hosting, you would need to handle everything required with regards to migrating your site to a new. More powerful server. High-quality managed WordPress hosts however will have you covered and, where needed, any upgrades required will be handled seamlessly their end, ensuring that your site can handle as much traffic as you need it to.
Additionally, managed WordPress hosting provides you with the opportunity to scale up your site as your business grows. This means that you can add new features and functionality as your needs change, without having to worry about whether or not your website will be able to handle it. This is a great way to future-proof your small business website, ensuring that it will be able to grow along with your company.
5. No need to hire IT staff of your own
You don't need to hire extra IT staff to manage your WordPress site. WordPress hosting providers will take care of all the technical aspects of running your website for you. This includes keeping your WordPress software up to date, as well as installing security patches and performing backups.
6. Increased reliability and uptime
One of the main reasons you would opt for managed WordPress hosting is for the increased reliability and uptime that it offers. With managed WordPress hosting, your site will be hosted on a server that is specifically configured for WordPress websites, which means that there will be less chance of your site going down or experiencing any other technical issues.
Better security is another big advantage of using managed WordPress hosting. As your website will be hosted on a server that is specifically designed for WordPress websites, it will be much more difficult for hackers to gain access to your small business site. Additionally, most managed WordPress hosts offer daily backups of your site, so even if something does go wrong, you will always have a backup to fall back on.
All of this is vital when your website is your business… sites can and do go down. Ask yourself, what would this cost your business if it was to happen to your website?
7. Server Monitoring
Managed WordPress hosting providers will normally closely monitor their infrastructure 24×7. This means that they will constantly be on the lookout for any potential issues with your server. Should a problem arise, often they will roll out a fix even before you know about the problem. This provides real peace of mind and helps avoid you having to constantly check your website is functioning.
8. Automatic backups
In addition to the security features offered by managed WordPress hosts, another big advantage of managed WordPress hosting is that your host will automatically create daily backups of your site. This means that even if something does go wrong, you will always have a backup to fall back on.
This could be vital for any number of reasons. Perhaps your site gets hacked… high-quality backups would allow you to get back up and running super quickly. Or, more likely, you could find some routine maintenance or updates that you carry out on your site go awry. Without a backup, you could find yourself frantically trying to undo things to resolve the problem. With backups, a couple of clicks could see your site restored and ready again to deliver for your business.
9. One Click Staging Sites
Another great feature that is often offered by managed WordPress hosts is the ability to create staging sites. Staging sites are essentially copies of your live site that you can use to test out new plugins, themes, or other changes before applying them to your live site. This can be a great way to ensure that any changes you make to your site won't break anything. These are absolutely vital when you have a high-traffic website and can't afford for anything to go wrong or for there to be downtime whilst you carry out maintenance or update tasks.
10. Easy Site Management
One of the best things about managed WordPress hosting is that it makes managing your website easier. This is crucial for a small business owner. Most hosting companies will give you access to a control panel to make site management a breeze. The included management tools make what would have previously been time-consuming tasks much quicker allowing you to spend your time and effort in areas that really make an impact on your business. Unless you absolutely love tinkering with lines of code, plugins and bare metal server maintenance then you'll find the kinds of tools provided by managed WordPress hosts to be something of a godsend!
Is Managed WordPress Hosting worth it?
It's hard to make a case where managed WordPress hosting doesn't make sense for a small business. Perhaps the only time cheap' standard' hosting ever makes sense is if you're running your business as a hobby and also know that your website will play a very small role in its operation. For everyone else, managed WordPress hosting is likely to be one of the best investments you can make.
While it is typically more expensive than some other types of hosting you get a lot of bang for your buck – this includes features like automatic updates and daily backups, excellent tech support, and a whole lot more.
So, is managed WordPress hosting worth it? I think so! If you are looking for a hassle-free way to manage your WordPress website, then managed WordPress hosting is definitely the way to go for your business.
—–
About our Guest Author: Antoine Cameron is a Local SEO Expert who has personally optimized over 5,000 Google Business Profile listings. With over 15 years of experience, Antoine has developed a unique 3F Flywheel Formula for local businesses. In addition to his work as an SEO consultant, Antoine also writes about local SEO on his blog, LearnLocalSEO.com.
Start Your 14 Day Free Trial
Try our award winning WordPress Hosting!