WordPress is by far the most popular content management system, powering over 43% of all available websites, and it is constantly introducing new features and practices that some of them become trends. It's especially popular because it's extremely easy to use, allowing anyone to create a website without any coding involved.
As you might expect, most sites built using this platform look and feel similar, so site owners introduce new trends to make their content stand out. These practices keep changing all the time, as websites keep introducing new features and custom options.
Let's see which WordPress trends are expected to bloom in 2022 and explain why they are a good idea.
1. Headless WordPress
Headless technology is already used by as many as 64% of all enterprises. Most of those who still haven't adopted the trend into their WordPress design, plan to do so within the next year. It is considered the next big step in WordPress site design because it makes managing and adding content so much easier.
Headless WordPress technology offers a few significant benefits that can result in better performance and improved flexibility. This type of design separates the content from the front-end of the site, which also increases security by making it more difficult for cybercriminals to access the site.
2. Voice Search
Even though voice search has been around for years, it is becoming a popular feature on many eCommerce websites only recently.
Since most website visitors use a smartphone, finding what they need using voice commands rather than typing is quickly becoming the most popular way of website navigation.
If you want your site to accommodate the modern visitor, you need to make your site voice search-friendly.
Moreover, voice-activated devices such as Google Home, Apple HomePod, and Alexa are finding their way into millions of homes all over the world. You must factor in these new technologies when building a site in WordPress.
It's always better to prepare your core features for the future than use outdated designs that will become obsolete in a matter of years. Try to understand how your audience will use the voice search feature and write your product descriptions and other information accordingly.
3. Automatic Updates
WordPress introduced automatic theme and plugin updates a year ago, and it is also becoming a trend, although it is not for everyone. However, this feature can help some business owners keep their sites working perfectly at all times.
Many websites have a problem keeping up with updates, especially if they use multiple plugins. Sometimes a theme update interferes with the plugins, making them unusable until all features are updated.
However, updates are essential for maintaining a secure website as well. The automatic update feature is the perfect choice for simple website owners who struggle to keep up with maintaining plugins and other functionalities.
It's important to know that some updates might disrupt your plugins, so it's not a bad idea to create a backup of your site as well as only undertaking updates on a staging server.
4. Chatbots
Put simply, websites without chatbots are losing a lot of revenue when compared to those that do.
Chatbots are designed to improve the user experience by answering customer inquiries faster than ever before. Instead of waiting for hours (or possibly days) for a live agent to help customers out, chatbots can do the same almost immediately.
Apart from providing your customers with the help, they need 24/7, chatbots are also useful for helping users find the information they need.
There are many different types of chatbots you can adopt. Some have been developed as WordPress plugins; others are built using an online chatbot builder.
Try our Award-Winning WordPress Hosting today!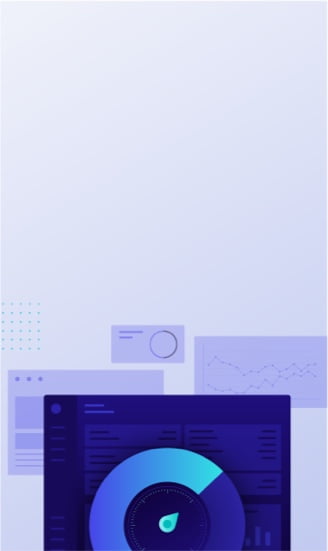 While chatbots used to be the preserve of large enterprises until relatively recently, you can now get one for your own website really quite easily without even having to spend much cash. One thing is for sure, you need a chatbot if you want to keep your customers happy and satisfied. Leading custom web page design companies promote the use of chatbots because of the many benefits they provide.
5. Minimalistic and Responsive Design
Design trends change all the time in the WordPress industry, as they do on any website. The age of cluttered web page designs and colorful features everywhere is finally over. The design trends of today focus on minimalism. All unessential features and sections are removed, making the site feel clean and easy to navigate.
Most backgrounds are either black or white, with plenty of flat designs and simple elements. The idea is to provide customers with a responsive experience, no matter what device they use.
A responsive design is a must in a world where most visitors use a mobile phone, so this trend makes a lot of sense. As for minimalism, it gives your site a professional look and makes it easier for your visitors to find what they are looking for.
6. Experimenting With Exciting Colors
While minimalism and black/white combinations are by far the most popular design choice at the moment, website owners that want to stand out play around with colors.
The trend is expected to shape website design in 2022, as many site owners switch to vivid colors and design solutions. Of course, vivid colors are not always the best choice.
For example, if your site is about architecture or a law firm, minimalism is the best choice because it gives your site a professional look. However, if your website is about toys for children, vivid colors are a better choice.
Everything depends on your audience, and if you think that colors look better than a black/white combination, test a few designs and see which color combination has the best performance.
7. 3D Color Effects
If you think that regular colors don't look modern enough, you might want to try experimenting with 3D colors that will make your site stand out in the crowd. WordPress offers various 3D effects with color schemes that help you engage more visitors and improve sales.
Something as simple as smooth color shading coupled with an eye-catching logo design can help you go a long way when it comes to online marketing.
These 3D effects will make your site look more interactive, which will engage more visitors and increase the average time they spend browsing your website.
8. Interesting Fonts and Typography
2021 was the year that made interactive typography popular. That makes sense since many websites take the minimalistic approach when designing pages.
Instead of cluttering the screen with options and colors, minimalistic websites play around with elegant Serif fonts and interactive typography.
The font you use to present content on your site plays a major role in the overall user experience. You want a font that's easily readable and attractive.
Instead of using regular fonts, why not try to make your site unique with typography? Don't forget to run A/B tests regularly to see which fonts attract the most visitors, and you should be able to find the ideal solution for your site.
9. Videos
For a while now it's been recognized that videos are a highly effective tool for modern marketing.
An average user can remember a video much longer than a traditional ad. That's why most successful businesses have used videos to promote their products and services in the past few years.
This trend exploded overnight in the WordPress website too and it's not showing any signs of stopping anytime soon.
Leading brands and enterprises use video headers and backgrounds to increase their appeal and make them stand out.
An average user will remember a site with a video background or breathtaking graphical illustrations. They can give your site the competitive edge you need to increase sales and provide your visitors with a memorable experience.
10. Product Digitalization
As the entire world is going through a digital transformation, traditional business practices are also going through massive changes. New technologies are also shaping the way customers interact with businesses and online stores.
As more and more businesses move their operations to the online environment, it's getting increasingly hard to stay in front of the competition. However, businesses that provide customers with a detailed model of their products are showing an increase in engagement and sales. That makes sense since online customers can't touch or feel the product.
So instead of offering them a few high-resolution photos, a 3D model of the product is much better.
That allows customers to move the product around and get a better feel about it in a virtual environment. It also helps increase website awareness and audience engagement. It's a win-win situation for everyone involved.
Conclusion
WordPress is one of the most popular content management systems, and as such, it's designed to work with businesses of all sizes. It offers all kinds of customizations and features you can use to make your website stand out.
The platform has come a long way since its initial release in 2003, and it keeps setting new trends with every innovation. The trends we covered above are just some of the trends that will shape 2022.
The emphasis in 2022 will be on introducing new technologies to increase customer engagement and experience. Many features can help you achieve that, so don't be afraid to test various ideas until you find the design that works best.
Good luck with your future WordPress ventures!
—–
About our Guest Author: Rick Seidl is a digital marketing specialist with a bachelor's degree in Digital Media and Communications, based in Portland, Oregon. He is passionate about digital marketing, social media, small business development and establishing its presence in a digital world, currently writing about digital marketing and business strategies for Find Digital Agency.
Start Your 14 Day Free Trial
Try our award winning WordPress Hosting!