When it comes to deciding on a perfect domain name for your WordPress site, it takes some consideration and research. That's why it's essential to know a few tips on how to choose a domain name that will bring traffic to your website.
Your website's name is as important as your logo and your brand name. Whether starting a blog, an online store, or a website for your new business, you must choose the best domain name from the start. To ensure your website is up and running, you must go through the domain registration process and choose the best web hosting provider for your brand.
Choosing a poorly thought-out web name can result in a complicated process of changing it later. Although it's not impossible, it can be challenging. Losing traffic, unnecessary downtime, and extra work redirecting the links are just a few problems that can occur. It's, hence, better to carefully think through your URL name from the start.
Here are the top five tips for choosing a domain name that will benefit your website.
1. Choose a Domain Name Extension That Fits in
The first tip on how to choose a domain name for your business is to choose the right extension. A domain extension is the last part of your URL that appears after the name of your site. The most popular and desirable extension is the .com. The market share for .com is nearly 73%.
The dot-com extension is the most established and credible domain name extension. It fits every target niche and is recognized globally. Many users will automatically type it at the end of every website they type. Plus, our smartphone keyboards have a .com button built-in for easier and quicker typing. For those reasons, it's worth sticking to it.
If, however, you don't want to proceed with a .com extension, there are alternative options you could consider. Extensions such as .io, .org, .net, .shop, and .online are becoming more popular options.
Industry-related extensions such as .marketer and .technology are also worth considering. Using country code top-level domains (ccTLDs) is another idea that has been growing in popularity. Those are, for example, .au (Australia) or .uk (United Kingdom). This is especially relevant if you're targeting a specific location or want your business to be associated with a particular country.
Choosing the right domain extension is a big thing. You should choose one that's trustworthy and relevant to what your website offers.
2. Include Target Keywords in Your Domain Name
Your WordPress site's custom domain can include target keywords. Search engines, like Google or Bing, use domain names to recognize what the site is about. URLs are a minor ranking factor. However, together with high-quality content, good user experience, and other factors, including keywords in your URL, can improve search engine rankings.
The keywords you choose for your URL should be relevant to your website and target audience. Use online tools, like Google Keyword Planner, to find keyword ideas.
Including keywords in your domain is important. For a company that provides bookkeeping services, "goodbookkeeping.com" or "trustedbookkeeping.com" are good domain ideas.
Finding an effective domain with a target keyword that's not already in use can be challenging. Thus, you'll have to be creative to combine your keyword with other words to make your URL stand out. Sometimes attractive domain name ideas may be up for sale, so consider this option. Purchasing a good website name may pay off in the long run.
3. Keep Your Domain Name Short
Another pro tip for knowing how to choose a domain name is to keep it short. There are a few reasons why short-length domains work better.
First, short names are easier to remember and faster to type. A long URL can easily scare your visitors off. Longer domain names leave room for entering typos, which can also result in losing traffic. Don't be tempted to overcomplicate it with too many keywords. Odd-looking URLs might sound suspicious and can result in Google penalties.
Try our Award-Winning WordPress Hosting today!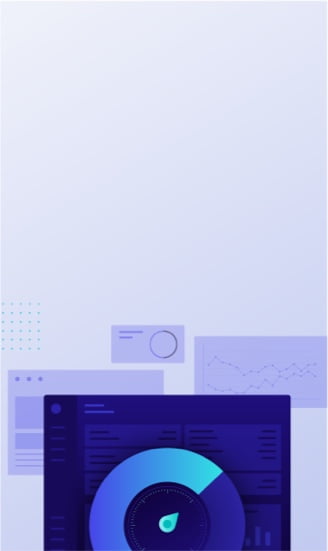 Try to keep your custom domain name between 6-14 characters long. The general rule of thumb is that URLs over 100 characters should be rewritten. For example, it's easier to remember happynails.com web name than glamournailspasiouxfalls.com.
4. Ensure the Domain Name is Easy to Remember
Another tip on how to choose a domain name is to ensure that it's easy to remember. Although you want it to be original, coming up with a complicated URL might confuse your audience. Also, stay away from ideas like modifying common words, like, for example, "fa5hion," to desperately get a .com extension.
Domain names that are easy to remember and pronounce can bring you that extra advertising via word of mouth. Choosing a memorable domain name makes it easy for people to pass the site along to their networks.
The good news is that, although a best practice, your domain name, and business name don't have to match. Your business name is used for identification, branding, and legal purposes. Your domain name is a digital website address and can become your DBA name (Doing Business As name).
If you start using your new top-level domain name to market your business, you should file for a DBA. So, if your company name is long, contains special characters, or foreign words, or is difficult to remember, you should consider using a DBA name.
For instance, if a "John Smith" runs a jewelry business as a sole proprietor, they'd better operate under a more memorable and searchable name related to what they sell.
5. Avoid Using Hyphens and Numbers
Avoid using hyphens and numbers in your WordPress website's domain name. Hyphens are often associated with spammy domains. You obviously want to stay away from that group of websites.
Also, it's easier to make a typo when entering a hyphenated domain. So, if someone makes an error when trying to type in your website, they can even end up on your competitor's website instead. This can happen if you, for instance, you buy "best-makeup-for-you.com" as a domain name, and your competitor purchases "best-make-up-for-you.com" or "bestmakeupforyou.com" and redirects them to their homepage.
A hyphen in your custom domain makes it difficult to pass it verbally. People may not remember if it's supposed to be a "dash" or a "hyphen." You should stay with DOTs in your strong domain name as the only punctuation signs.
Although there are some exceptions, it's best to avoid using numbers in your potential domain name as well. These can cause confusion as some users may not know whether to type your name with the digit or type out the word. That can result in lost traffic. Therefore, if you really want to add a number, consider buying both domain names with the digit and the spelled word.
In Closing
We've covered five crucial tips on how to choose a domain name for your new WordPress site.
To wrap up, you should choose an extension that fits in. Keep your ideal domain short and easy to remember. Avoid using hyphens and numbers. Remember that keywords play an important role in an effective domain, so try to include a target keyword in your URL. But don't force or overdo it.
So, go on and choose the perfect domain for your WordPress site using the five tips from this article.
—–
About our Guest Author: Austin Andrukaitis is the CEO of ChamberofCommerce.com. He's an experienced digital marketing strategist with many years of experience in creating successful online campaigns. Austin's approach to developing, optimizing, and delivering web-based technologies has helped businesses achieve higher profit, enhance productivity, and position organizations for accelerated sustained growth.
Start Your 14 Day Free Trial
Try our award winning WordPress Hosting!