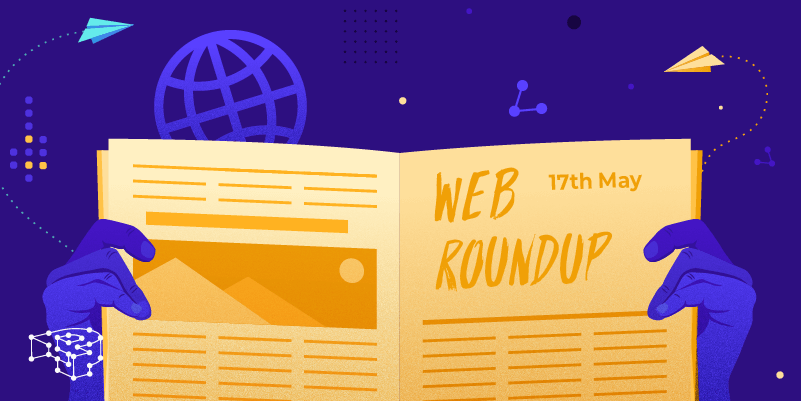 We're mid way through the month… the perfect time to have a quick catch up with our regular roundup of articles from across the web, with a focus on technology, business news and of course WordPress!
Try This One Weird Trick Russian Hackers Hate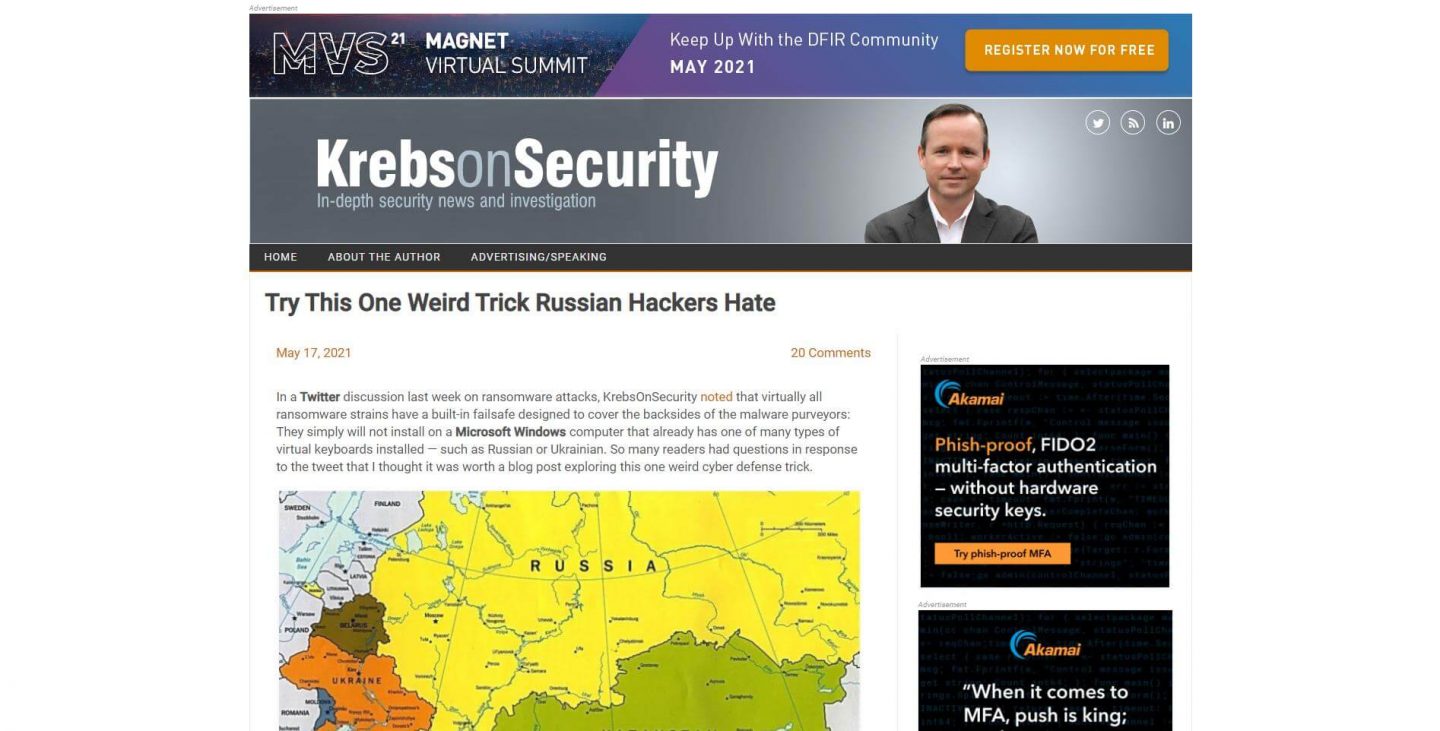 In a Twitter discussion last week on ransomware attacks, KrebsOnSecurity noted that virtually all ransomware strains have a built-in failsafe designed to cover the backsides of the malware purveyors: They simply will not install on a Microsoft Windows computer that already has one of many types of virtual keyboards installed — such as Russian or Ukrainian. So many readers had questions in response to the tweet that I thought it was worth a blog post exploring this one weird cyber defense trick.
Google IO 2021: How to Watch It, and What to Expect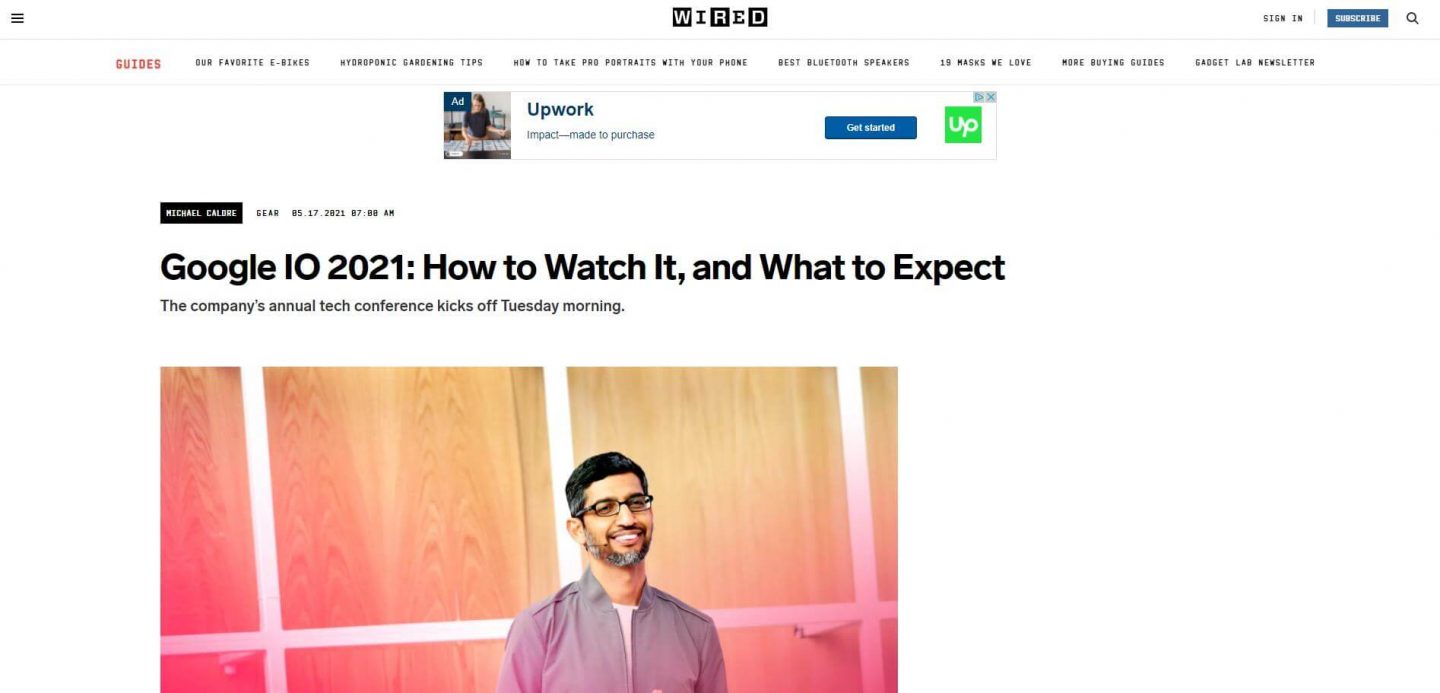 THE MISTY CHILL of a May morning, the smell of freshly cut green grass, the sound of baseball on the radio. You know what that means: It's developer conference season. Up next, Google IO.
After canceling the 2020 iteration of its yearly developer shindig because of the pandemic, Google is bringing IO back for 2021. The conference runs May 18 through May 20, and as you might expect, this year's event will be fully virtual and free to attend. So the big Google IO keynotes, technical sessions, and interactive demos will all take place in a web browser tab and not on an amphitheater stage. It's a bit of a shame that developers won't be able to interact with each other as easily as they would at an in-person event, but at least everyone will save heaps of money on travel and ticket costs. Also, the lines for the bathrooms will be much shorter, and the after-show beers much cheaper.
How We Improved Our Core Web Vitals (Case Study)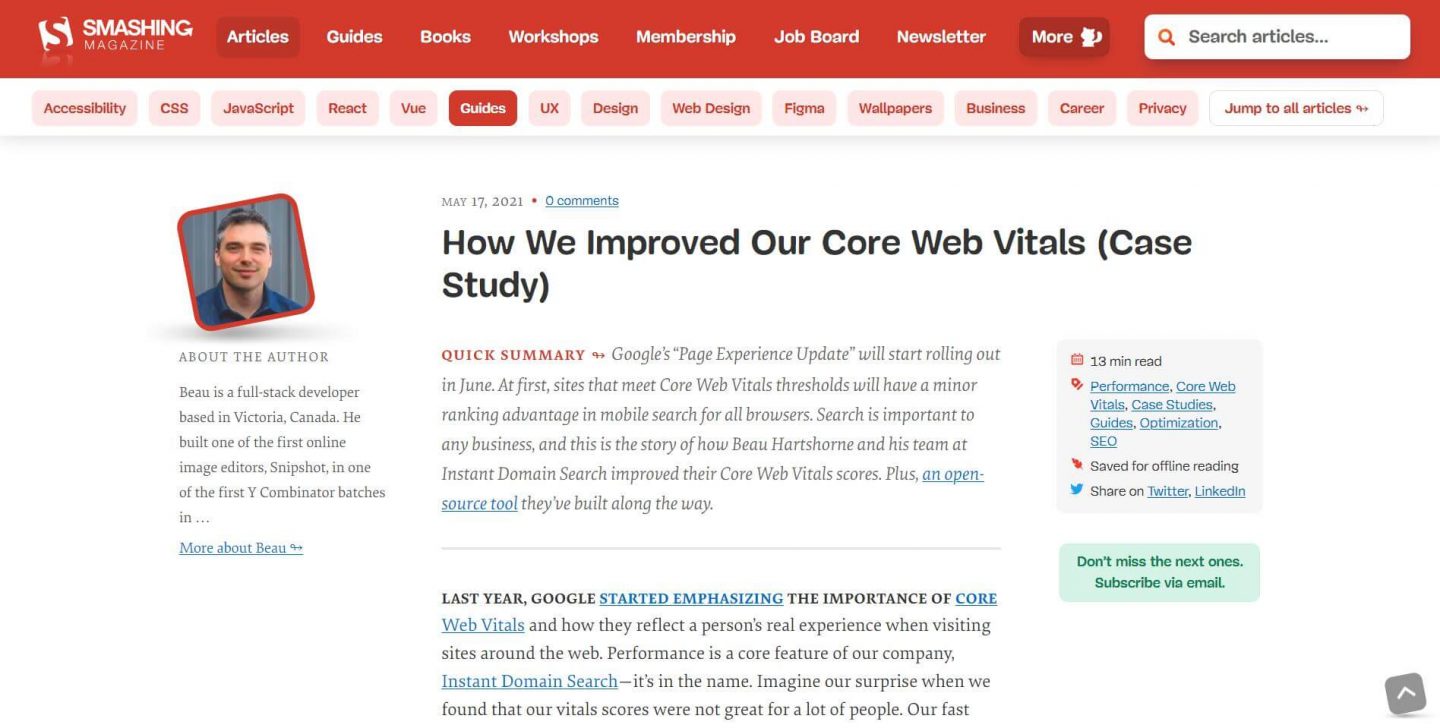 Google's "Page Experience Update" will start rolling out in June. At first, sites that meet Core Web Vitals thresholds will have a minor ranking advantage in mobile search for all browsers. Search is important to any business, and this is the story of how Beau Hartshorne and his team at Instant Domain Search improved their Core Web Vitals scores. Plus, an open-source tool they've built along the way.
Gutenberg 10.6 Adds Duotone Filters, Query Pattern Carousel, and Most-Used Tags Selector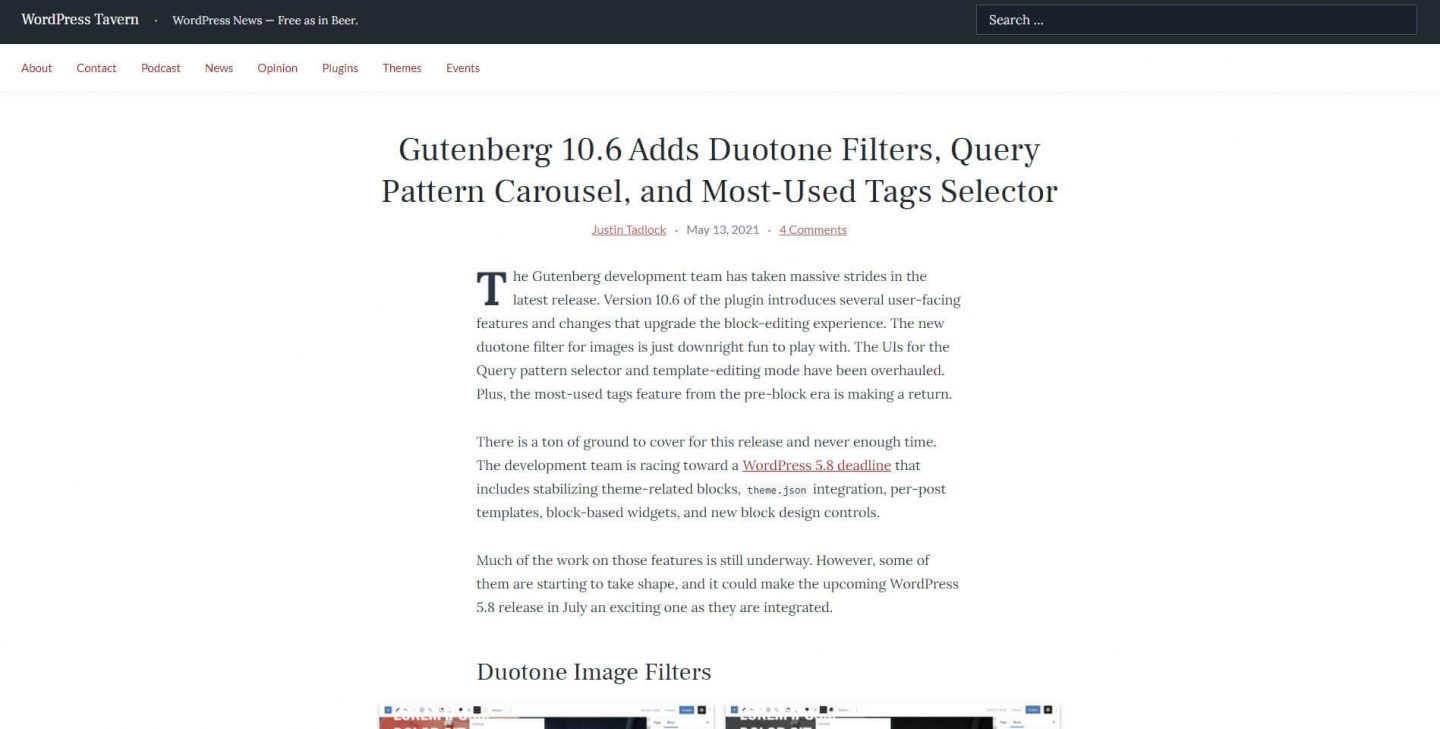 The Gutenberg development team has taken massive strides in the latest release. Version 10.6 of the plugin introduces several user-facing features and changes that upgrade the block-editing experience. The new duotone filter for images is just downright fun to play with. The UIs for the Query pattern selector and template-editing mode have been overhauled. Plus, the most-used tags feature from the pre-block era is making a return.
There is a ton of ground to cover for this release and never enough time. The development team is racing toward a WordPress 5.8 deadline that includes stabilizing theme-related blocks, theme.json integration, per-post templates, block-based widgets, and new block design controls. Much of the work on those features is still underway. However, some of them are starting to take shape, and it could make the upcoming WordPress 5.8 release in July an exciting one as they are integrated.
Host your WordPress Website with Pressidium!
View our price plans